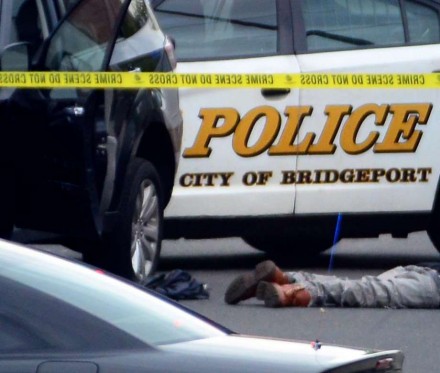 From the CT Post:
One of the most upsetting aspects of the shooting of Jayson Negron by a police officer was the way his body was treated.
Negron was left on Fairfield Avenue in full view of passersby for about six hours, authorities said, while detectives secured the crime scene and waited for state police to arrive to carry out their investigation.

Following protocol, local police shooting investigations are carried out by state police detectives.

Now officials say leaving Negron's body in plain sight was not the way the situation should have been handled.
Full story here.