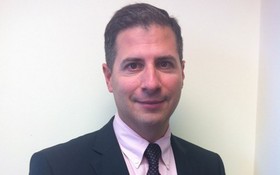 Assistant Police Chief James Nardozzi will serve as the Grand Marshal for Sunday's Columbus Day Parade that kicks off at 1 p.m. at Wayne and Jewett and proceeds south to Madison Avenue finishing at Micalizzi Italian Ices.

"This is truly a great honor for me, the son of Italian immigrants," says Nardozzi. "Columbus Day is about highlighting Americans of Italian descent, and how they have sacrificed their selves, and in some cases put their lives on the line for their community and country."
The parade will feature more than 70 floats, bands, and organizations, including the Trumbull High School Marching Band, the Pyramid Shriners, the CT State Police Governor's Horse Guard, the Fairfield County Gaelic Fife and Drums, The Chester Fife and Drums, an Italian Marching Band and police honor guards from Bridgeport, Fairfield, Stratford, and Trumbull.
A street festival will start at 11 a.m. in the vicinity of Micalizzi's, featuring sausage and peppers, pizza, pizza fritta, pasta and meatballs, pastries, and Italian ice, as well as Italian wines, music, singers. Admission is free.
"We've planned an outstanding parade that we hope people in the Greater Bridgeport area, no matter what their nationality is, will come out and support us," says Christopher Caruso, the treasurer of the Council of Italian-American Societies of Greater Bridgeport that has organized the parade and festivities for 36 years. "The Italian Street Parade on Madison Avenue is a great place for the community to come together and support our great Italian-American culture."