The personal issues confronting Ricky DeJesus, the Democratic endorsed candidate for the February 24 special election, has transformed the course of the State Senate race. Some political operatives are rethinking their support of Dejesus. Where do they land? Or do they stick with DeJesus without enthusiasm for the task?

Former State Senator Ed Gomes, on the Working Families Party line, and school board member Ken Moales, as a petitioning candidate, are the most likely recipients of DeJesus' support bleed. Charles Hare is also on the ballot as a petitioning candidate.
Moales' campaign manager Kirk Wesley says his candidate, a city pastor, is building a grassroots coalition that includes support from members of the Interdenominational Ministerial Alliance. Wesley adds Moales would welcome DeJesus supporters in light of his back tax and child support issues.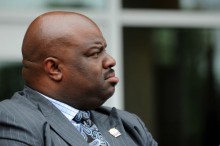 Meanwhile political operatives of Mayor Bill Finch have created distance from DeJesus publicly. Nevertheless, they don't want to go into a reelection cycle for the mayor with both Marilyn Moore and Gomes in the State Senate. Moore and Gomes are not Finch buds. For Finch, Moales might be getting better every day. Moales served as Finch's campaign treasurer for his first two runs for mayor. Moales has had his own tax and foreclosure issues. He no longer serves as Finch's campaign treasurer.
Under normal circumstances Dejesus' candidacy would be finished, but winter special elections are not normal. Many experienced absentee ballot operatives are working for Dejesus. He could start special election day with a vote lead. What if there's a snowstorm?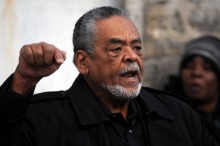 The Gomes political operation is trying to qualify him for the labor-intensive public grant under Connecticut's Citizen Election Program of publicly funded races. Gomes has sturdy labor credentials as a retired organizer for United Steelworkers. Labor groups are stepping up for Gomes this weekend, including the Connecticut AFL-CIO, with a canvassing of the district in search of more than 2000 signatures required to qualify for a public grant of roughly $70,000.
Moales is also trying to qualify for public money. As the endorsed candidate, Dejesus does not need the signatures to receive public money.