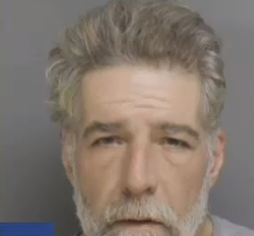 Keith Commerford, the man behind the wheel of a van that killed Bridgeport attorney Peter Tsimbidaros, was charged on Friday with second-degree manslaughter, misconduct with a motor vehicle, evading responsibility from serious physical injury, operation of a motor vehicle while under the influence of alcohol/drugs and driving a motor vehicle without minimum insurance.
Commerford was detained on a $500,000 bond. He's scheduled to appear in court on Monday. The crash occurred New Year's Day at the corner of Fairfield Avenue and Ellsworth Street in Black Rock.
Commerford has an extensive criminal history including manslaughter, carrying a pistol without a permit and risk of injury to a child.
"I would like to thank the Traffic Division, Detective Bureau, and Patrol Division for their professionalism during this investigation," said Captain Kevin Gilleran in a statement.