August 1, six weeks from the September 13 Democratic primary and three candidates remain, incumbent Mayor Bill Finch, University of Bridgeport executive Mary-Jane Foster, co-founder of the Bridgeport Bluefish baseball team, and John Gomes, who served for two years as Finch's deputy chief administrative officer. Last week perennial candidate Charlie Coviello dropped out to support Foster.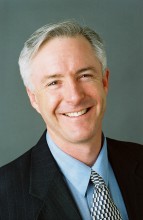 All three campaign operations are in full swing. Finch has begun to spend his hefty campaign account on mailings while the Foster and Gomes challenger operations are out in force hustling the more than 2000 certified signatures required to win ballot approval. Petitions must be turned in to local election officials by August 10 when the process begins to review and authorize signatures from five percent of registered Dems for ballot qualification.
Finch operatives say they feel good about the mayor's reelection chances. He's a well-known incumbent with buckets of moolah, more than $200k on hand, to unload in the stretch run, with two opponents carving up the anti-vote. Campaign handlers have the mayor on an ubiquitous mission: be seen everywhere and often, ribbon cuttings, playgrounds, parks, senior centers. If the mayor's starting to morph into Dick Blumenthal that's because it's maximum exposure time. Only three people at the event? No problem, we could make three friends. The campaign operation is already weeks into identifying Finch voters through phone banks. Let's identify our friends and rip them out September 13. Finch has the backing of the majority of the 90-member Democratic Town Committee, many of whom rely on the mayor's reelection for job security.
Finch voter ID and polling will keep a close watch in the coming weeks if opponents are coming too close for comfort. You'll know that's happening if/when they unleash contrasting opponent attacks.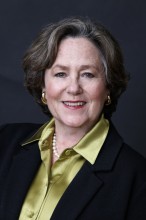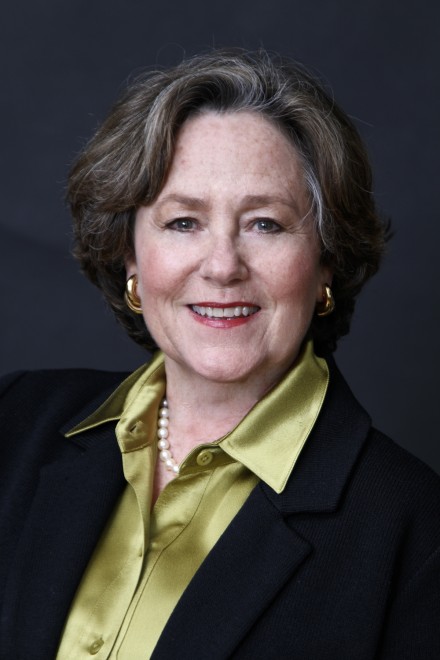 Foster campaign operatives say they are feeling pretty good as well. They know knocking off a well-financed incumbent is an ambitious effort, but they see a campaign infrastructure building that did not exist four weeks ago. Foster runs closest to Finch in OIB polling. The campaign has raised roughly $150k but will need at least $50k more to remain in play. In 2007, Finch outspent challenger State Rep. Chris Caruso two to one and won by just 270 votes.
The Foster campaign has spent the past few weeks trying to leverage public education as a key issue, in light of the mayor and Board of Education calling in the state to run the schools. Foster says blowtorching the BOE is not the way to go–as the state has opted–bringing in a special master as the state has done with the town of Windham, she says, is the prudent option. Foster is running a slate of school board candidates irrespective of party regulars not endorsing their own candidates. What if the court overturns the decision to evaporate the BOE? A court hearing is scheduled for next week.
Campaign operatives–with the candidate the face of the effort–drive these elections. Foster Campaign Manager Jason Bartlett has stitched together a full city-wide slate of old hands with some new faces for city clerk, town clerk, Board of Education and city sheriff positions. Some Finch fans are snickering at some of the ticket choices, some of whom had been Finch supporters. How can Foster say she's different when supported by old party hands? they ask. Caruso, the party outsider, faced this in 2007 when he lost a close primary to Finch, largely because of myopic messaging focused on corruption.
Former City Council member Alberto "Tito" Ayala has joined Team Foster as a candidate for town clerk challenging incumbent Alma Maya whose independent streak had some party regulars looking to replace her at the endorsement session last week. Tito knows campaign life. Can he turn on a fastball like the old days? Several Tito family members are hardworking campaigners in the heavily Latino East Side where Foster must be competitive to have any chance.
There's no perfection to campaign infrastructure building. Bodies are required to field workers and build neighborhood coalitions to turn out a vote. The more workers the better. In the end what counts is how the campaign communicates with voters. Taxes and jobs, according to OIB polling, are still the biggest issues. Foster entered this race on her job-creating credentials of inspiring the development of the ballpark and arena at Harbor Yard. The Foster campaign must do a better job explaining to voters where she wants to take the city development-wise. This is her key to connecting with voters about why they should vote for change.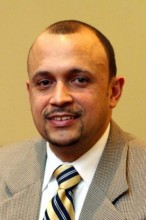 John Gomes has been asking voters to make change for more than a year. He was the first to enter the mayoral sweepstakes after a falling-out with the mayor led to his dismissal as chief of the government reform CitiStat program. Gomes says the genesis of the disagreement was Finch's protection of the political sacred cows. Gomes says he was conveniently let go after he had a run-in with a city cop at a Cape Verdean social club. Gomes owns the Red Rooster deli off North Avenue, has a corporate marketing background, speaks six languages and is not part of the political establishment. He's now trying to frame himself as the real face of reform in the race.
Gomes is money challenged and his messaging has been unique in the modern campaign world that saw the election of America's first black president in 2008. Gomes has been saying, "Let's make history" and in survey phone calls to voters suggests electing the first black mayor in the city's history should be something that matters. Can you imagine had Obama said "vote for me, I'm black?"
In recent weeks Gomes appears more content attacking Foster in his press releases than going after Finch. Is his goal to finish second?
That cheer you just heard came from Finch operatives. "That a way, John! Keep attacking Foster!" Finch supporters, understandably, want Gomes to remain in the race, splitting up the anti-vote, especially if Gomes does their bidding. If I were the Finch forces I'd finance Gomes' race.
So with six weeks to go Finch is still in good position, Foster's still in play and something dramatic would need to occur for Gomes' candidacy to rise up.