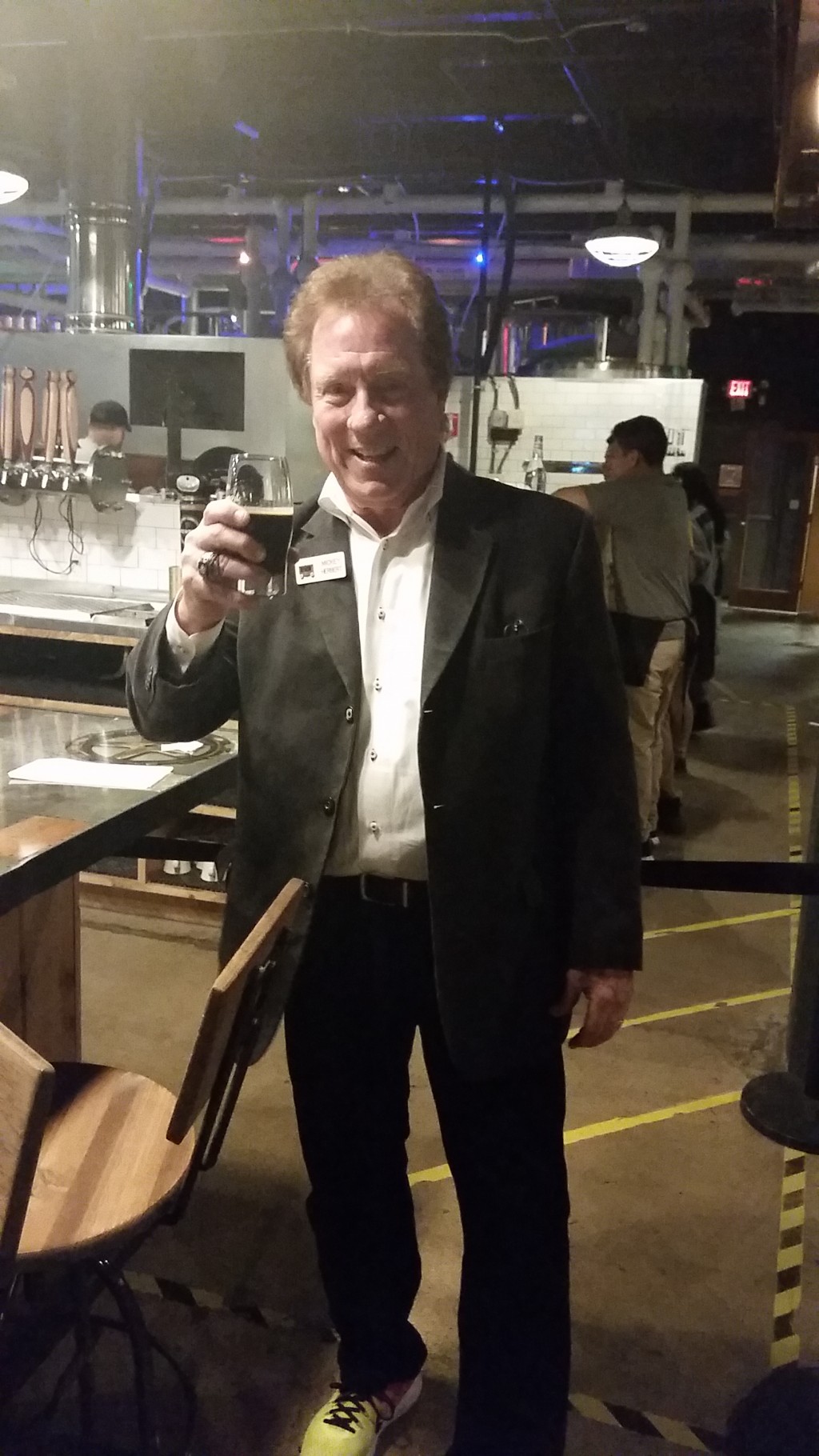 Scholar, athlete, business titan, sports team owner, dancer, gussied up in colorful shoes, Mickey Herbert applied personality to professionalism. He passed away on Tuesday.
Mickey was a friend and avid reader of OIB when he served as chief of the Bridgeport Regional Business Council. He left his mark in so many ways, as founder of Physician's Health Services and later as owner of the Bridgeport Bluefish baseball team.
From his obituary
Michael (Mickey) Ernest Herbert, beloved husband, father, grandfather, brother, brother-in-law, uncle and friend, died on May 31, 2022 at his home in Fairfield, surrounded by his family.

Mickey was born November 4, 1944 in Washington, DC and grew up in Prince George's County, MD.

Mickey earned a BA from Swarthmore College in 1967 and an MBA from Harvard Business School in 1969.

In 1976, at the age of 32, Mickey founded Physician's Health Services (PHS), which he led as its CEO until it was successfully sold over two decades later to a national health plan.

Mickey then founded and served for eight seasons as CEO and majority owner of the Bridgeport Bluefish Baseball Club, an independent minor league baseball team. The team set attendance records for Connecticut minor league baseball, and for independent league attendance in the United States. He was a general partner of the Philadelphia Barrage, a charter team of Major League Lacrosse. Both the Bluefish and Barrage won league championships under his ownership.

From 2005 to 2010, Mickey was the President and CEO of ConnectiCare and was also the Executive Vice President of ConnectiCare's parent company, EmblemHealth. While he was ConnectiCare's CEO, the company was ranked as the #1 for-profit health care plan in America. In 2017 and 2018, Mickey served as the President and CEO of the Bridgeport Regional Business Council (BRBC).

Mickey was the 45th Ringmaster of greater Bridgeport's celebrated Barnum Festival and is a recipient of the 'Good Scout Award,' presented by the Fairfield County Boy Scouts of America. He was the recipient of the 2013 John Winthrop Wright 'Ethics in Action' Award, which honors a Connecticut leader who has demonstrated ethical business or leadership practices. He was president of both the Barnum Museum and the P.T. Barnum Foundation, and served on countless boards and charitable foundations.

Mickey captained both the soccer and baseball teams at Swarthmore College, and earned four varsity letters in each sport. He then played fast-pitch softball for the renowned Raybestos and Franklin Cardinals teams in Stratford, CT. He was twice named to All-American fast-pitch softball teams, played on the 1983 national championship team, and was the leading hitter for the United States in the 1984 World Softball Championship tournament in Michigan. He is a member of the Connecticut Softball Hall of Fame.

Mickey was as an avid sports lover and loyal fan of the New York Yankees, Washington Redskins and UConn Huskies basketball teams. He loved to dance and was known for cutting loose in flashy red shoes. Mickey took frequent trips to Disney World and made memories with his children and grandchildren whom he cherished.

Mickey was predeceased by his parents, the late Charles Herbert and the late Barbara White Herbert. He is survived by his wife of 31 years, Jacqueline (Jackie) Herbert; daughter, Eleni Wojcikowski (David); son, Christopher Herbert (Greta); daughter, Stephanie Herbert; son, Mickey Herbert; son, Charlie Herbert; and grandsons, Jack Herbert, Charlie Herbert, Zachary Wojcikowski and Samuel Herbert; brother, Jack Herbert (Joan); and sister, Judy Laub.

A Mass of Christian Burial will be celebrated on Saturday, June 4, 2022 at 10am at St. Thomas Aquinas Church in Fairfield, CT. Friends may call Friday, June 3, 2022 from 3:00-7:00pm at Spear-Miller Funeral Home, 39 South Benson Road, Fairfield. Interment will be private.