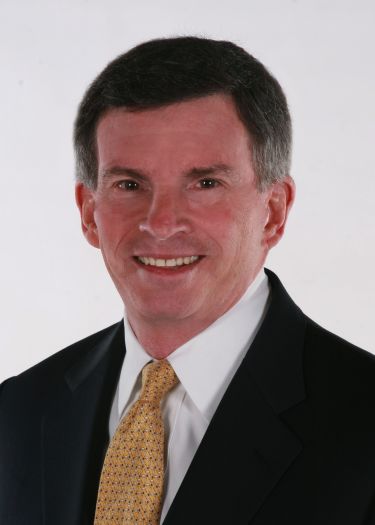 OIB friend Bruce Hubler, a Republican, says he will become a Democrat "for the cause of moving Bridgeport forward." A number of successful businessmen have bailed out on the city through the years. Hubler has stayed. He wants to vote for Mary-Jane Foster in an expected Democratic primary for mayor in September. Hubler says Foster has the kind of credentials the city needs to manage a workforce, build relationships around the state and attract new jobs.

Hubler knows something about managing people, setting a course and making it happen. He's a retired corporate senior vice-president and executive officer of The Dun & Bradstreet Corporation. One of the keys to the Foster campaign is attracting new voters, including voter switches from the Republican and unaffiliated ranks, in addition to Democrats unhappy with the direction of the city. Not an easy task. In Bill Finch she's taking on a well-financed incumbent with the majority of the political establishment and business community supporting him.
City municipal turnouts have become increasingly anemic through the years. In the old days, when turnouts were substantial, the anti vote always managed to make it to the polls. Those voters now tend to stay home. And that's the challenge Foster and two other Democrats John Gomes and Charlie Coviello face. Finch will be the beneficiary of the base party vote. That, too, has dwindled through the years with a lack of party discipline. Still, a base is a base. Foster, Gomes and Coviello must create a base of support not controlled by the party faithful and party payroll. That requires the help of dear ol' MOM–money, organization and message. In building an organization the opposition must galvanize Democratic voters seeking change and like-minded independents and Republicans willing to join the Democratic ranks.
June 13 is the deadline for Republicans to become Dems and vote in the September 13 primary. Unaffiliated voters have until the day before the primary. Hubler plans to become a Dem in the next week or so. Let's see who else has the itch to switch.