Hey, want to have lunch with Mayor Bill Finch? You have an open invitation starting June 2. He's looking for ideas, suggestions, thoughts, brainstorms. Here's a little secret. If you wanna bring along some food love for hizzoner that will make his tummy roar with joy he loves anchovy and sardines. Heck, he may even eat them straight out of the can, or the brown bag if you're brave enough to carry anchovy and sardines in a bag.

If you could brown-bag it with Bill what would you recommend? What would you ask? The mayor's first lunch gig marks his first 30 months in office, a good time to take inventory.
From the mayor:
Public Invited to "Brown-Bag Lunch" with Mayor Finch

Opportunity to Share Ideas, Concerns, Questions About Park City During Weekly Brown-Bag Lunches

BRIDGEPORT, CT (May 27, 2010) – Mayor Bill Finch invites the public to join him in a weekly "brown-bag" lunch to hear their ideas, concerns or questions regarding the City of Bridgeport.

"Everyone is invited to stop by, share an idea or a concern, and talk over lunch," said Mayor Finch. "Some of the best ideas come from informal discussion over the lunch table, and I'm open to all suggestions."

'Bill's Brown-Bag Lunch' will be held on Wednesdays from 12:30 to 1:30 p.m., in conference room C, City Hall Annex, 999 Broad St., Bridgeport CT, 06604. The meeting is open to the public; attendees should bring their lunch.

WHAT: Bill's Brown-Bag Lunch

WHERE: Conference Room C, 999 Broad St., Bridgeport CT 06604

WHEN: Wednesday, June 2 at 12:30 p.m., and same time and place on Wednesdays thereafter
Jimmy's Gonna Be Tired
Himes to March in Memorial Day Parades

Bridgeport, Connecticut – Congressman Jim Himes (CT-4) will participate in the following Memorial Day Parades to honor those who have served in the military.

WHO: Congressman Jim Himes

WHAT: Memorial Day Parades

Redding Memorial Day Parade

WHEN: Saturday, May 29 from 12:00pm to 1:00pm

START: Redding Elementary School, 33 Lonetown Road, Redding

END: Georgetown Fire House, 6 Portland Avenue, Georgetown

Fairfield Memorial Day Parade

WHEN: Sunday, May 30 from 9:45am to 11:00am

START: South Pine Creek and Post Road, Fairfield

END: Fairfield Town Hall, 725 Old Post Road, Fairfield

Stamford Memorial Day Parade

WHEN: Sunday, May 30 from 11:45am to 1:30pm

START: Bull's Head, 3001 Summer Street, Stamford

END: Veterans Park, 133 Atlantic Street, Stamford

Norwalk Memorial Day Parade

WHEN: Monday, May 31 from 10:00am to 11:15 am

START: Veterans Park 42, Seaview Avenue, Norwalk

END: Norwalk Town Green

Bridgeport Memorial Day Parade

WHEN: Monday, May 31 from 12:00pm to 1:15pm

START: 877 Park Avenue, Bridgeport

END: Seaside Park, 1 Barnum Dyke, Bridgeport

Trumbull Memorial Day Parade

WHEN: Monday, May 31 from 2:00pm to 3:00pm

START: Marissa's Restaurant, 6540 Main Street, Trumbull

END: Trumbull Town Hall, 5866 Main Street, Trumbull
Hatchet Man
Orrin Hatch, the peculiar U.S. Senator from Utah, has proposed yet another cretinous piece of legislation, this time aimed at Dick Blumenthal's (although he doesn't say specifically) war service gaffe. If you exaggerate your service you get pinched. Hatch should be pinched for exaggerating an exaggeration. Better yet, maybe he should be pinched for masquerading as a U.S. Senator. Get a load (yes it's a big load) of this, a demagogue in action:
HATCH AMENDMENT WOULD PUNISH PEOPLE WHO FALSELY CLAIM TO BE U.S. COMBAT VETERANS

WASHINGTON – People who falsely claim to have served in combat in the U.S. Armed Forces could wind up in jail and pay a stiff fine, under an amendment introduced today by Sen. Orrin Hatch (R-Utah).

If passed by Congress, the Hatch amendment to the Defense Supplemental Bill (H.R. 4899) would make false statements regarding participation in U.S. combat operations a misdemeanor, punishable by up to six months in jail and/or a fine.

In his remarks entered today in the Congressional Record, Hatch said people who lie about their military service often do so for personal benefit – "to obtain honorariums, employment and elected office," among other things.

"It is sad that there are those who attempt to inflate their record and make these claims," Hatch said. "To do that defiles the sacrifice and service of those who have served in combat. Worse yet, it dishonors the sacrifice of the brave men and women in uniform who have given their lives in combat so that the freedoms we enjoy are defended."

The Stolen Valor Act President Bush signed into law in 2005 made it a federal crime for anyone to falsely wear military decorations and medals authorized by Congress and the Armed Forces. Hatch's amendment extends this to those who make false claims about serving in combat.

"It is a crime to dishonor the sacrifice of so many by falsely representing combat service for the purposes of self-promotion or benefit," Hatch concluded. "My amendment would deter those who would falsely prop themselves up in order to appear worthy of the award and title of 'combat veteran.' "
From Mayor Finch
Transfer Station to Close on Memorial Day, May 31, 2010; Recycling and sanitation pickups will occur as scheduled on Memorial Day.

WHAT: The City of Bridgeport's Transfer Station located at 475 Asylum St., will be closed on Memorial Day, Monday, May 31, 2010. The Transfer Station will reopen for normal operating hours – 7 a.m. to 3:30 p.m. – on Tuesday, June 1.

Reminder: The Transfer Station will be open on Saturday, May 29 from 7 a.m. to 2:30 p.m.

Recycling and sanitation pickups will occur as scheduled on Memorial Day, Monday, May 31.

WHERE: Transfer Station, 475 Asylum St., Bridgeport, CT

WHEN: Closed: Monday, May 31, 2010
Dino At Discovery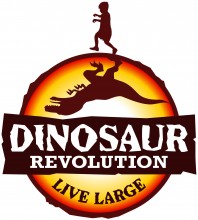 "Dinosaur Revolution" Exhibit Opens at The Discovery Museum on May 28, 2010

Dinosaurs are taking over the main galleries of The Discovery Museum and Planetarium on Friday, May 28 and will call them home until Tuesday, September 8. They are part of an exciting new exhibit called Dinosaur Revolution. The exhibit includes fossils, informational displays, and interactive activities. Visitors will have the chance to play at being paleontologist and travel back in time to gather evidence and debunk popular myths about dinosaurs. They'll learn why they are one of the most successful survivors in earth's history. Created by Minotaur Mazes, "Dinosaur Revolution" blends learning and play, inviting visitors to investigate all things dinosaur … ultimately unearthing a shocking discovery: dinosaurs may not be extinct!

Dinosaur Revolution gives guests the chance to LIVE LARGE in reptilian role-play activities, mimicking dinosaur behavior in three "Mesozoic Missions" that span 150 million years. They can "Climb Through Time" on a wall of mysteries; "Make Tracks in the Triassic" to experience what it is like to crush the earth with gigantic feet; and a Glide through the Jurassic, as they learn to fly! The exhibit also includes thirteen interactive stations to spark the interest of visitors. Driven by questions and answers, Dinosaur Revolution challenges visitor knowledge, presents cutting-edge discoveries, and debunks popular myths.

The Discovery Museum was founded in 1958 and opened to the public in 1962. It is southern Connecticut's preeminent non-profit educational resource for science and space education. It is located at 4450 Park Avenue , Bridgeport, CT, one mile south of Merritt Parkway Exit 47, directly across from the Fairchild Wheeler Golf Course. Daily admission to the Discovery Museum is $8.50 for adults and $7 for children over 5, seniors and students with I.D.'s. A variety of membership levels are available. Memberships include participation in the Association of Science-Technology Centers' popular passport program. The ASTC passport program provides free general admission to more than 290 participating museums and science centers in over a dozen countries with the caveat that the passport applies only to centers outside a 90-mile radius of the museum of membership.

Regular museum hours are Tuesday through Saturday 10:00 AM – 5:00 PM and Sunday 12:00 PM to 5:00 PM. The museum is open on Mondays throughout July and August. It will be closed on July 4. For more information call (203) 372-3521 or visit www.discoverymuseum.org
Zoo For You
Wild Wine, Beer, and Food Safari to Benefit Connecticut's Beardsley Zoo

Animal lovers, wine and food connoisseurs from near and far will gather under the stars for the annual "Wild Wine, Beer and Food Safari," benefiting Connecticut's Beardsley Zoo, on Saturday, June 5, 2010 at 5:30 P.M.

"We invite the public to come out, enjoy the Zoo on a beautiful spring night and sample the best wine, beer and culinary delights the region has to offer," said Gregg Dancho, Zoo director.

The Wine Emporium, of Shelton, Conn., returns this year to coordinate the evening's featured wine selections. This expedition of taste will feature fabulous food from local restaurants and caterers and wine and beer from around the world and close to home. The evening includes live entertainment and a fabulous silent auction.

Tickets for Connecticut's Beardsley Zoo's Wild Wine, Beer and Food Safari fundraiser are $45 per person, with groups of four or more at $40 each. If purchased at the door, tickets are $50 per person. Enjoy a VIP experience that includes a behind-the-scenes tour with Gregg Dancho, the Zoo director, at 4:00 P.M. for $100 per person. VIP tickets must be purchased in advanced. For tickets, sponsorship opportunities or to donate an auction item, contact Whitney Fairbrother at wfairbrother@beardsleyzoo.org. Tickets may be purchased online at www.beardsleyzoo.org. The Wild Wine, Beer, and Food Safari takes place at Connecticut's Beardsley Zoo, 1875 Noble Avenue, Bridgeport, Conn. and will be held rain or shine.