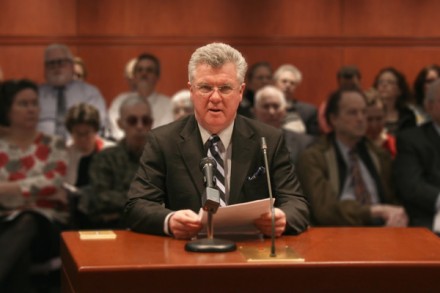 This is water torture time for Connecticut Speaker of the House Chris Donovan whose Democratic campaign in Connecticut's 5th Congressional District is in the cross-hairs of a federal investigation that so far has charged Donovan's ex-finance director Robert Braddock Jr. with conspiring to hide campaign contributions connected to a piece of legislation involving a tax on roll-your-own tobacco establishments. The probe has Donovan's campaign reeling while keeping a bunch of Bridgeport lawyers busy representing key figures in the case.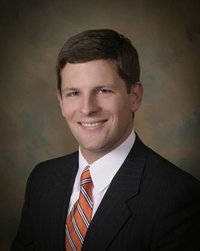 Ray Soucy, a labor union official, is cooperating with federal officials in the probe of Donovan's campaign activities. Donovan is running for the seat of Democrat Chris Murphy who seeks the U.S. Senate seat of a retiring Joe Lieberman. The district covers western Connecticut including upper Fairfield and Litchfield counties. Frank Riccio II www.ricciolaw.com whose dad has spent decades as a criminal defense attorney, represents Braddock, a young campaign operative who probably wishes he never took this assignment. Braddock has a decision to make: limit his exposure by cooperating with federal investigators or roll the dice. Neither proposition is a walk in the park. To say Braddock's cashews are in a vice is an understatement.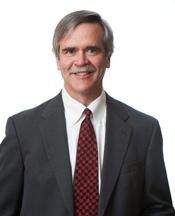 Josh Nassi, Donovan's ex campaign manager who has not been charged but is identified in the FBI affidavit involving the case, is represented by Bill Bloss www.koskoff.com/Lawyers-Staff/Bill-Bloss.shtml with the Bridgeport firm Koskoff, Koskoff & Bieder.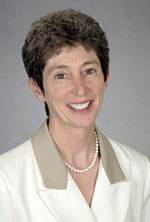 Shelley Sadin with the Bridgeport firm Zeldes, Needle & Cooper www.znclaw.com/attorney.asp?langdisp=&key=146 is representing Donovan. The advice these lawyers provide their clients can be the difference between liberty, a short time in the joint or ruining their lives. These kinds of cases are pressure packed, anxiety driven and financially exhaustive.
Other folks in this case are lawyered up. Stay tuned.