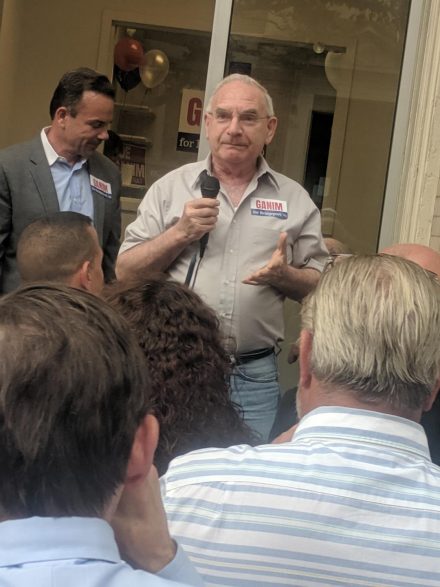 Inaugural festivities for municipal offices will take place Dec. 2, 5:30 p.m. in City Council Chambers, 45 Lyon Terrace. See link to full precinct results ELECTIONVOTINGDISTRICT-11052019 – November 2019 Municipal Election (3).
And just when you thought you had relief from door knocks, phone calls, mail pieces and general malignant mugging from candidates here comes the Democratic primaries for town committee in March, followed by the April presidential preference primary and May endorsements for state legislative seats.
In the city that rarely disappoints for its screwball politics, something kooky will pass this way again.
Believe it or not, political operatives are already eyeing the March primaries for town committee, a 90-member body that selects a chairman, endorses candidates for public office and conducts party business. It's what Town Chair Mario Testa calls the machine. Sometimes that rusty machine needs new oiling, depending on the state of affairs and the level of ardency against the establishment.
The Bridgeport DTC has 10 districts with 9 members each. Some districts will have primaries where the personalities want to even scores or kick out leadership. Other districts a tad more sanguine maintain the status quo to keep the peace.
Multiple slates can wage primaries, but here's the thing: results are not slate takes all. Electors can choose from any 9 candidates which means friend and foe alike can be thrown together. It's the voters way of diabolical revenge. Wouldn't it be cool to force this demagogue with that cuckoo?
Once the dust settles, 90 members will pick party officers including a chairman. Will Testa seek another two years?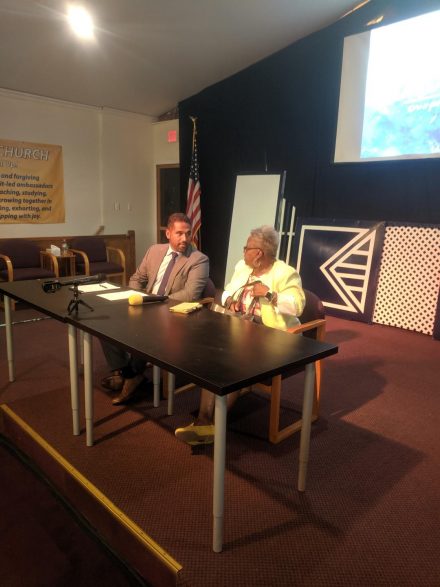 Then the respective town committee district members will endorse candidates for legislative seats in May based on the state election calendar for single-community representatives. Bridgeport has six State House members, Chris Rosario, Steve Stafstrom, Jack Hennessy, Charlie Stallworth, Antonio Felipe and Andre Baker, all of whom solely represent Bridgeport constituents. Based on recent history expect at least two of those incumbents to face primaries such as Stallworth and Felipe. In 2016, Maria Pereira, who will join the City Council in December, waged a close primary against Stallworth. Shante Hanks did the same two years later.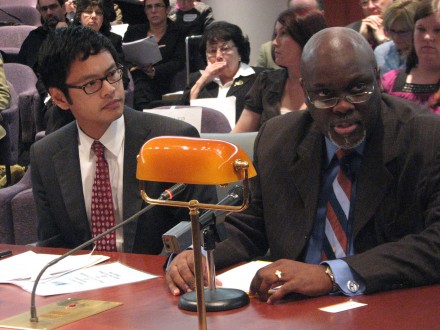 For State Senate the process is a bit different because Marilyn Moore and Dennis Bradley represent multiple communities. Delegates are chosen, many of whom are town committee members, to endorse candidates. In 2018, Bradley defeated Aaron Turner for the vacated seat of Ed Gomes on his way to a general election win. Operatives anathema to the establishment will likely rally behind a primary opponent to challenge Bradley. But here's the additional rub for Bradley, he ducked picking a side in the primary and general election for mayor. As one unhappy party leader noted "Bradley likes to play this chameleon game."
Mayor Joe Ganim is strongest in the Bridgeport portion of the city that Bradley represents in the State Senate. This is a potential problem when you don't pick a side: you get it from both ends. So look for Bradley, who also has mayoral ambitions, to have a primary.
In 2014, Moore defeated incumbent Anthony Musto in a primary. Two years later she dispatched former City Council President Tom McCarthy in a primary. In 2018 party leaders decided a primary would be futile, leave her alone.
Opportunists are examining a Moore primary. The notion, however, that Moore is vulnerable because of her mayoral run is premature. She ran strong against Ganim in the mayoral primary in the Bridgeport portion of her Senate district covering the North End, West Side and Black Rock. Lacking a ballot line she did not in the general election, except for Black Rock, but a write-in campaign is a different animal. That is not a test of her popularity with constituents she represents in the State Senate.
Some of this depends on Moore's standing in Trumbull and Monroe, towns she also represents. She's also well-regarded by party leadership in Hartford.