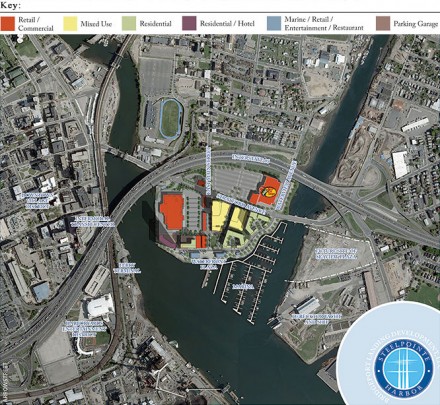 Update on Bass Pro jobs fair here
U.S. Senators Richard Blumenthal and Chris Murphy have implored the chief executive of Bass Pro Shops to "stop selling guns to people who do not first definitively pass a background check." The senators urge the public to boycott America's largest sporting goods stores if they do not comply. See letter here.

Connecticut's senators joined about a dozen of their peers in making an appeal to Bass Pro, Cabela's and other retailers. Bass Pro is expected to open its Bridgeport store this fall as the anchor tenant for the Steel Point redevelopment area of the East Side.
More from the CT Mirror:
"We are asking consumers to shop with their feet and their pocketbooks," and avoid stores that don't wait for a background check to be completed, Blumenthal said.

Murphy said, "Listen, I don't think people should be shopping in these stores unless they make a commitment to require background checks before they sell guns."

"But if you do walk into Bass Pro Shops or Cabela's, ask, ask the clerk, ask the store manager," Murphy said. "Ask them why they won't adopt this common-sense policy that will keep us safe and save lives."

Connecticut's gun laws require that an FBI background check is completed before a license to purchase a gun is issued. But that isn't the case in most states.
Full story here.