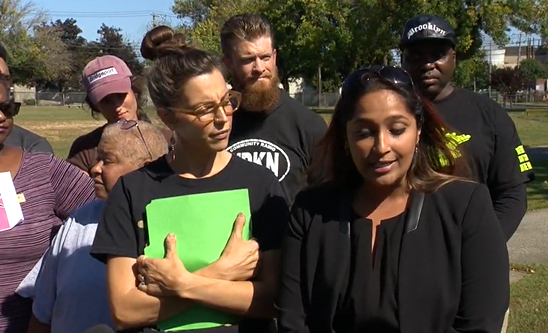 Millionaire Black Rocker Niels Heilmann, at the behest of his wife Callie Heilmann, dumped nearly $300,000 into the coffers of Bridgeport Generation Now Votes, an independent expenditure political arm of State Senator Marilyn Moore's mayoral campaign poised to spend heavily on her race.
Something happened on the way to the primary party. Moore, with Gen Now Votes assistance, flubbed the signature process for Moore to qualify for the September 12 Dem primary battle.
What does Callie Heilmann and sister-in-arms Gemeem Davis do now with Big Daddy's money? Pivot to another mayoral candidate? Persuade Moore to wage another write-in candidacy?
Or does Big Daddy say: phew! I'll put the money back where it belongs.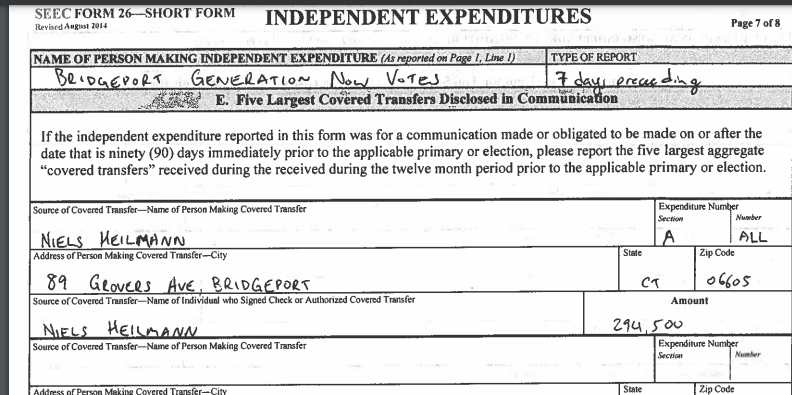 Funny how wealthy people spend their money, in this case to buy an election but it's also instructive about the trap doors of city politics. Just because they expected something to happen isn't always the case, especially if your plan falls to pieces.
Oh, yes, in our year of change Marilyn will be on the ballot and we will flood her candidacy to control City Hall.
Curiously, Big Daddy's wife also received thousands of dollars from his campaign investment. Big Daddy, can't you slip your wife an allowance?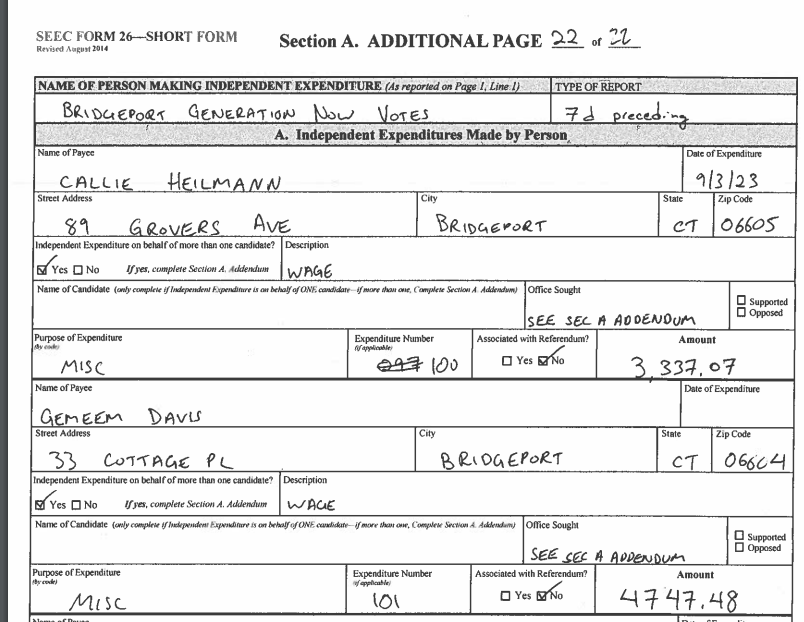 See Gen Now Votes Finance Report
The report is required by state law seven days prior to the primary. Gen Now Votes, according to the finance report, also spent moolah on behalf of candidates it supports for City Council, but the majority of money it has spent to date has been allocated to the failed candidacy of Moore.
Federal law, per Supreme Court decision, allows a person or entity to spend unlimited amounts of money in support of, or against, a candidate. The money, however, according to Connecticut law cannot be coordinated with the benefiting candidate.
Callie Heilmann and Davis had no such discussions with Moore, right? Even though Moore was featured at their endorsement of her candidacy in which thousands of dollars were spent.
They call themselves a grass-roots organization, but where's the grassroots money?
Well, we've got Big Daddy.