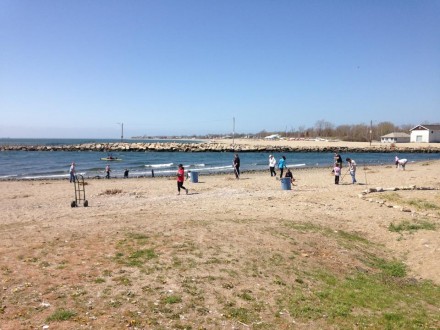 There's something in the water in Black Rock and that's a good thing for the waterfront hamlet loaded with community activism, folks who care for one another even if they disagree sometimes. Black Rockers have had a pretty good give and take this past week over a beach clean up along St. Mary's-by-the Sea at this Facebook page that even included threats from nudist interlopers. There will be more disagreements and more fighting over Black Rock improvements, and so it goes, but neighbors came together Sunday largely to clean up a sand spit instead of spitting at each other.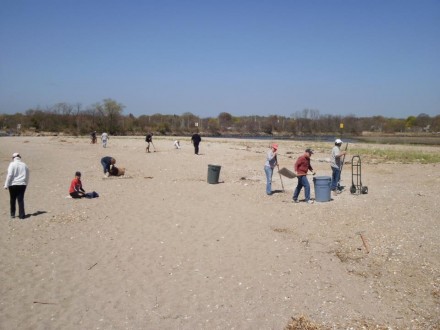 Derek Brown, the guitar and word slinger known to OIB readers as The Bridgeport Kid, summed up the day this way:
It was a great experience, seeing all the folks down there at Saint Mary's with their children, raking stones and hundreds of generations' worth of seashells from the spitting sand, or sanding spit, or whatever the darned thing is called. There was no interference from anyone or anything, just a cloudless blue sky, a good breeze from Long Island Sound and an ebbing tide to mark the time.