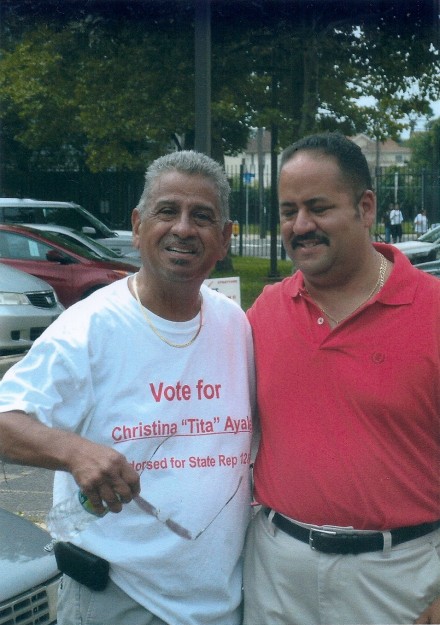 Unofficial results of State Senate primary including Stratford and absentee ballots: Ayala 2129, Newton 1739, Gomes 1138.
State Rep. Andres Ayala, riding a mighty absentee ballot operation, a legislative base and the political organization of Mayor Bill Finch has won the Democratic primary for State Senate in Connecticut's 23rd District, defeating incumbent Ed Gomes and Ernie Newton's quest for redemption following corruption charges that forced his resignation from the seat in 2005. Ayala is the prohibitive favorite to become the city's first Latino state senator in November's general election.
Unofficial returns show Ayala defeated Newton in a close contest. Gomes conceded at his campaign headquarters on Stratford Avenue shortly after the polls closed at 8 p.m. Unofficial results, according to elections officials, had Ayala up by more than 100 votes on the machine count over Newton, but Ayala has won the absentee ballot count by roughly 250 votes. Newton ran strong in his East End base support and other areas of the city.

Across most of the district that comprises about 70 percent of Bridgeport and a portion of western Stratford Ayala operatives churned out the vote in a pathetically low voter turnout. Ayala ran up large pluralities in his home base on the East Side where supporters pushed his ballot position on Line B while also promoting the top line position of his cousin Christina Ayala who won her primary to replace him in the State House over challenger Angel Reyes.
Primaries are all about identifying friends and dragging them to the polls. A number of Mayor Bill Finch's political operatives assisted with this effort. As expected absentee ballots played a key in the primary win with Ayala winning an overwhelming number of them, according to elections officials. Ayala also captured the support of new voters in the Hooker and Beardsley School precincts that were carved into the district as a result of state-required redistricting. Ayala won the absentee ballot count in Bridgeport, 432 to Newton's 176. Gomes had 78 absentee ballot votes.
"Congratulations to Andres Ayala on a well deserved win," Finch announced Tuesday evening. "His experience and leadership in the House of Representatives will enable him to do even more for the citizens of Bridgeport when he takes his seat with his colleagues in the Senate."
The primary day turnout across the city was low. At the halfway point of voting at 1 p.m. roughly 1500 voters across Connecticut's 23rd Senate District had voted by machine. Turnout increased late afternoon but the pace was hard pressed to eclipse the mid teens across the entire district.
A number of voters who were redistricted out of the Senate district expressed frustration that they could not vote for Gomes at Hallen School in the North End. Gomes lost rock-solid votes when Democratic party leaders in Hartford changed the district lines to accommodate State Senator Anthony Musto who represents the city's adjoining Senate district that includes suburban Trumbull and Monroe. Still, this was an area where Newton ran strong.
Andres Ayala spent much of the day campaigning in front of Marin School, his legislative base on the East Side. He was joined by his uncle Tito Ayala, former City Councilman, who was urging voters to fill in the top-line oval of his daughter Christina Ayala, who's running for Andres Ayala's State House seat, as well as voting for Andres on Line B.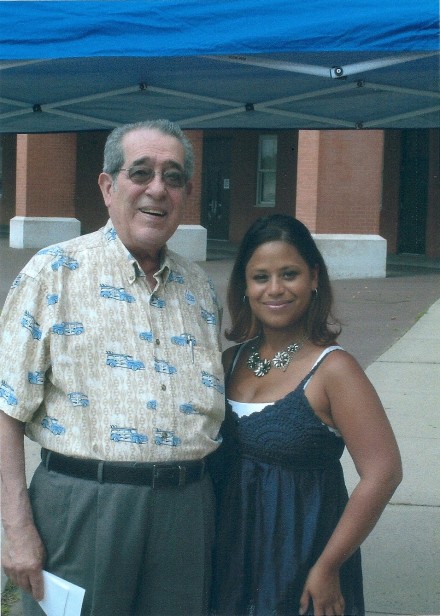 Christina Ayala, the Democratic party endorsed candidate, spent her day campaigning in front of Geraldine Johnson School the precinct that serves the Hollow portion of Connecticut's 128th State House District.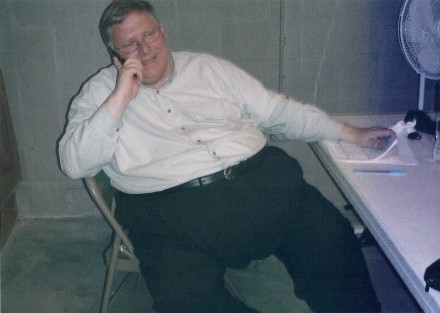 Ernie Newton opened his day greeting voters at Dunbar School in the East End. Newton counted on a large percentage of the vote from the East End where he lives and has represented his entire political career.