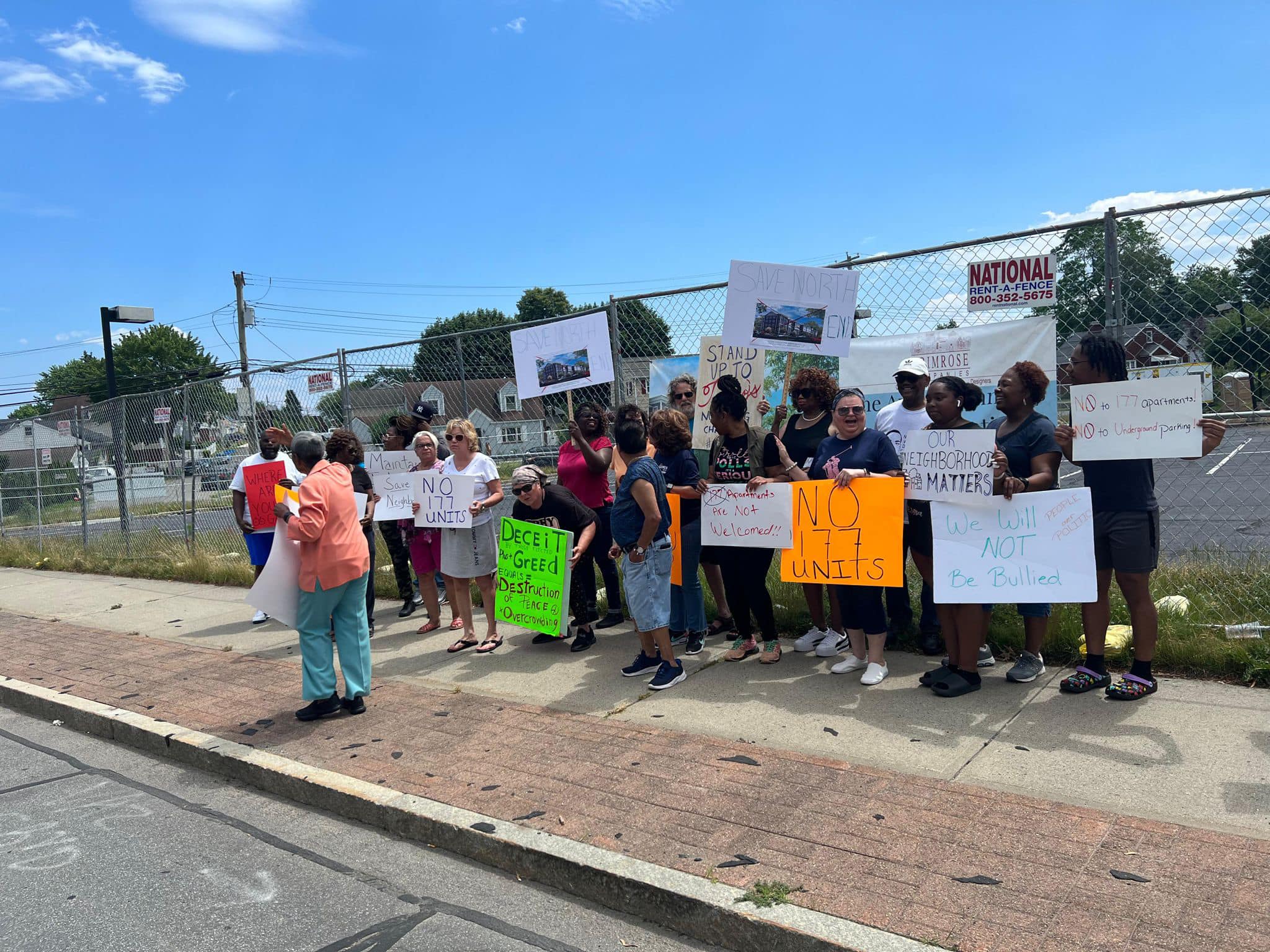 Opponents to a planned 177-units of market rate housing gathered on Sunday at the site of the former Testo's Restaurant in the heart of the North End.
Mayoral candidate John Gomes as well as North End City Council members Michelle Lyons and Jeanette Herron also protested along side the placard-wielding residents.
Developers are poised to demolish the building citing a zone change made more than 10 years ago that allows for the construction. North End neighbors claim the density will impair qualify of life in a largely residential area.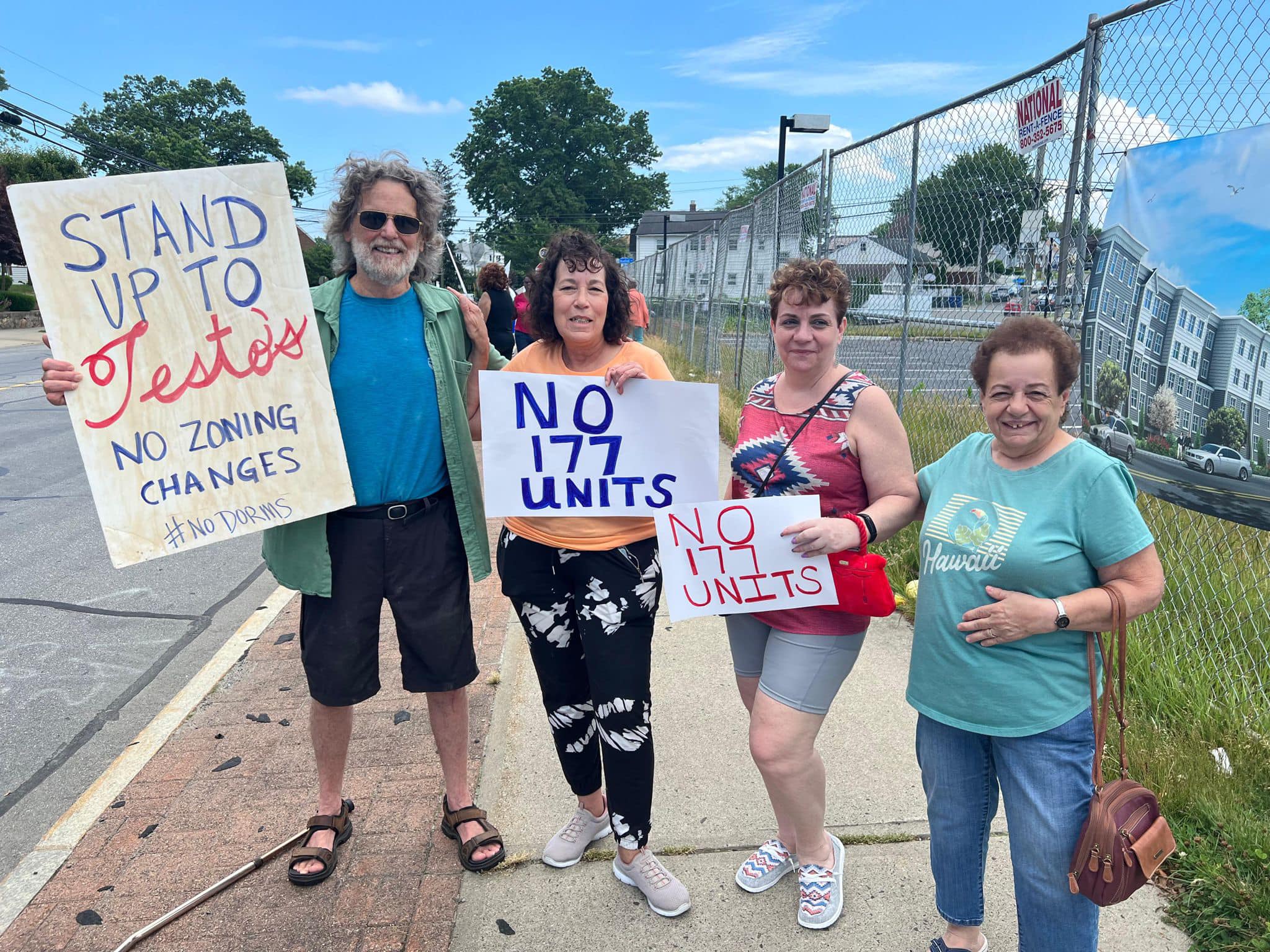 The Office of the City Attorney is expected to render a legal opinion this week on the development proposed by developer Amit Lakhotia and local contractor John Guedes.
Either way, this issue is likely to end up in court.