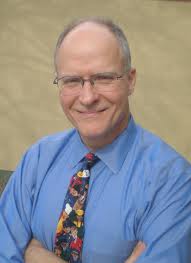 Superintendent of Schools Paul Vallas isn't the bashful type when it comes to expressing his opinions or making decisions, be it Philadelphia, Chicago or New Orleans, where he worked before his recruitment to Bridgeport. He has stated running a system of schools is a tall challenge under any circumstances let alone waiting for the Connecticut Supreme Court to issue a decision about the legality of state control of schools. But he isn't waiting. How many times have we heard, real or imagined, school administrators are handsomely paid and exceedingly comfy. Well Vallas has told many of them they must reapply to keep their jobs.

Vallas has created quite a buzz among school bureaucrats earning six figures a year. Has the state takeover allowed Vallas the freedom to implement administrative reforms? Or could he get to the same place with an elected board? It looks like city voters will decide on an elected versus appointed school board in a charter revision question in November.
The city's nine-member elected school board has been replaced by a seven-member body appointed by the state. The Supreme Court appears to be on the verge of issuing a decision. Government operatives for Governor Dannel Malloy are scrambling to create a cure in anticipation the Supremes hinge their decision on state language that required school board members to receive training before requesting the state's takeover assistance. A technical decision by the Supremes, say legal observers, can be trumped by legislative change. Eliminate the training requirement language legislatively and you've created the cure.
Legal observers say if the Supremes' decision is based on constitutional grounds, the legislature is stuck.
In his public comments last week Malloy's chief legal counsel Andrew McDonald seemed to be speaking indirectly to the Supremes that completely reversing the state takeover decision on a technicality would create educational chaos in the city. If your ruling is based on a technicality here's the cure.
Would the Supremes include some language in the decision for a legislative fix? Or perhaps grant a stay of proceedings for a specific period to allow for a cure to the training provision in question?
Or will they rule screw that and order a special election for school board members? What a riot that would be.
Meanwhile, Vallas is providing a flavor for what's to come. Whatever the Supremes decide, sounds like he's going to be around for a couple of years.