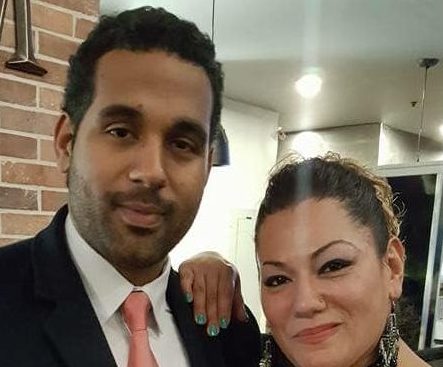 Jury selection in the federal campaign finance trial of State Senator Dennis Bradley is scheduled to take place May 31 before U.S. District Judge Victor Bolden who will decide if Bradley and alleged co-conspirator former school board member Jessica Martinez will sit at the defense table together.
Both are charged with multiple counts of wire fraud for alleged violations of Connecticut's public finance program including falsifying donor cards in an attempt to receive roughly $180,000 in taxpayer money to finance Bradley's run for state office in 2018. Martinez, who served as his campaign treasurer, faces additional counts of providing false information to a grand jury and federal agents.
Her public defender has asked the court to separate the cases characterizing Bradley as a controller who wielded tremendous influence.
"Mr. Bradley had enormous power over Ms. Martinez because of their attorney-client relationship, their employer-subordinate relationship, and their personal relationship; that Mr. Bradley exercised considerable sway over Ms. Martinez; and that Ms. Martinez finds herself charged with federal crimes because Mr. Bradley maneuvered her in an effort to cover up his own misconduct," Martinez's motion declares.
Federal prosecutors assert that's not a compelling reason to separate the cases.
"The fact that Martinez intends to blame her conduct on Bradley is precisely the type of antagonistic defense that does not warrant separate trials under the law," federal prosecutors wrote in a reply. "The fact that Martinez believes she may have a better chance of acquittal in separate trials is not a valid ground to sever."
In addition, prosecutors assert, Martinez confessed to lying about her involvement in a campaign event for Bradley at Dolphin's Cove in Bridgeport on March 15, 2018 that is the flashpoint of the alleged conspiracy to defraud. Bradley is charged with illegally co-mingling personal and law firm funds at a campaign event to launch his run. Campaign donations were solicited at the event.
If Martinez's motion to separate fails will her public defender frame her a victim of a puppet master who manipulated her to cover his tracks?
Still, how does she defend lying to a grand jury and federal agents?
While Bradley fights for his liberty he's also seeking reelection with an August Democratic primary looming. Assistant Chief Administrative Officer Herron Gaston is the party endorsed candidate. Bradley has qualified for the primary.