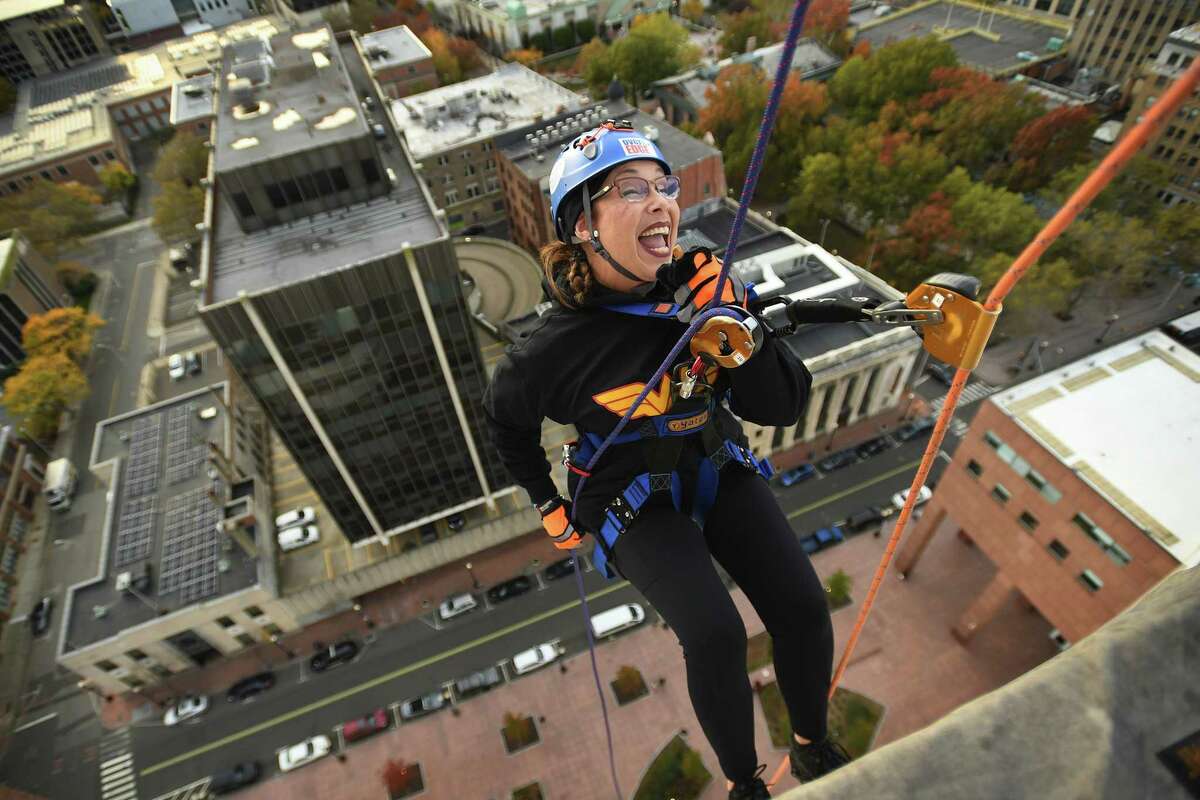 Acting Police Chief Rebeca Garcia is trying to reach new heights, in more ways than one.
As Mayor Joe Ganim ponders selection of the next permanent top cop, the normally media shy Garcia has elevated her profile, the latest rappelling M&T Bank's regional headquarters, the tallest building in the Downtown business district.
Ganim will soon pick from Garcia, Captain Lonnie Blackwell and retired Captain Roderick Porter.
Kudos to CT Post photographer Brain Pounds for rappel pic. From Eddy Martinez, CT Post:
Acting Police Chief Rebeca Garcia was laughing it up as she prepared to walk over the edge of the M&T Bank regional headquarters on Friday.

"I'm feeling awesome. I'm ready. We were born ready," Garcia said.

And it was all for a good cause. Garcia rappelled off the side of the building located on 850 Main St. as part of the annual Over The Edge fundraiser for the Wakeman Boys & Girls Club. While it's been going on for four years, it's the first time the event has happened with the participation of M&T Bank which has recently acquired People's United Bank and its headquarters. According to a spokesperson for the club, the event serves to help raise donations for the club and an M&T Bank spokesperson said it helps the bank connect with residents.

But while the club wants residents to donate, Garcia was still figuring out if she had a fear of heights.

"I'll find out, how about that. It's a beautiful view up here. It's probably the most beautiful view I've seen. And I'm a lifelong resident here," Garcia said.
Full story here.