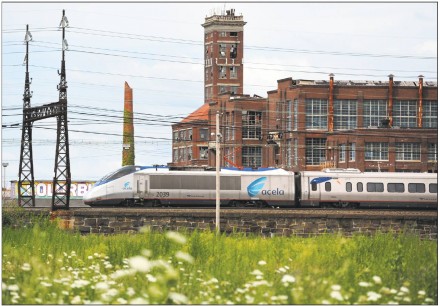 CT Post reporter Brian Lockhart provides more details on train station costs.
If you're going to ask for a new train stop, you might as well go for broke, even if it triples the price.
After initially courting the state to help build a $48 million Metro-North Railroad station and 1,000-space parking lot for the city's East Side, officials have now decided it should also accommodate Amtrak's high-speed rail, at a cost of $146.1 million.

That means building center-island platforms, rather than just side platforms, to help juggle trains traveling at different speeds to different destinations and avoid bottlenecks.
Full story here.