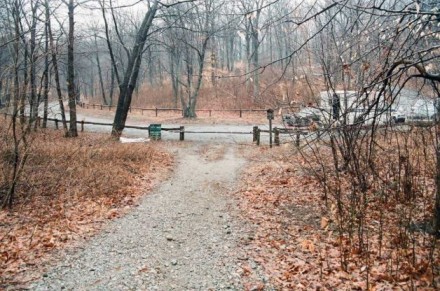 Connecticut has experienced unimaginable horror against children that will never be forgotten. It's difficult to think about, whether in mass killings or in isolation, the slaughtering of innocents. Fairfield Lieutenant Mike Gagner and Detective Kerry Dalling spend their days probing, poking, interviewing and analyzing the events from March 14, 1986 to ensure the gruesome discovery of an infant boy just one day old is not forgotten, or in the name of the boy "Victor" that judicial victory is within reach. Case evidence leads back to Bridgeport and the possibility a member of the ruthless drug gang The Number One Family was involved.

Fairfield town workers that day discovered the gruesome remains of a day-old boy who had been suffocated, his jaw broken, in what police say included a sacrificial Santeria-like religious practice, at the town-owned Lake Mohegan. The newborn was draped in pajamas with pieces of fruit, coins and food signifying a religious ritual traditionally performed on chickens. "Left as garbage, completely dehumanized," according to Detective Dalling.
In 1986, where Sym's clothing store now stands on Commerce Drive at the Fairfield and Bridgeport border, a red brick building housed a bank data-processing center. Police investigators believe a baby was born in a bathroom stall there, according to witnesses.
Just minutes away, the leading symbol of arrogance in those days, Mariano Sanchez had built a ruthless drug empire called "The Number One Family." Law enforcement officials believe responsible parties had knowledge of Santeria-like religious practices associated with the drug gang that gravitated to the Lake Mohegan area.
St. Anthony's Roman Catholic Church in the West End of Bridgeport became the flashpoint for violence in the city.
Monsignor Francis Campagnone and Father Nick Villamide were taunted ruthlessly by the gang members in 1986. They pelted the monsignor with eggs, blocked his entrance into the parking lot of the church. Helpless neighborhood citizens were beaten, roughed up, shot at. Many neighbors were captives in their homes as streets became drug markets for buyers. One day the monsignor stuck his phone outside the window of his church so the cops could hear the gunfire.
It led Mayor Tom Bucci to call for a community meeting at the church to address neighborhood concerns. Gang members had the temerity to taunt the mayor and police from the back of the room and leave packets of cocaine and human feces on the floor of the church bathroom. Bucci wasn't convinced, with all the crime, murders and violence, he had the local resources to take out the drug gang. He arranged a meeting with then U.S. Attorney Stan Twardy, members of the local field office of the FBI and Connecticut's Drug Enforcement Administration. In front of about 20 federal agents Twardy assured his office would make an unprecedented showing. Twardy and federal agents were true to their word.
City police officers Billy Chase (now retired) and Ron Bailey (still active) were key local law enforcement officials who worked with federal agents to bring down loads of bad guys and bring some peace to the neighborhood.
Violence from that era still remains unresolved including baby Victor, the identity of his parents and those responsible for his murder. Law enforcement has a tool today–DNA–that was unavailable in 1986. It's helping police along the way, but police still need public assistance.
The governor's office has authorized a $25,000 reward in this case for information leading to an arrest in the unsolved murder of baby Victor. Anyone with information regarding the 1986 homicide is asked to call the Fairfield Police Department's Detective Division at 203-254-4840. All calls will be kept confidential. Interview with Detective Dalling follows: