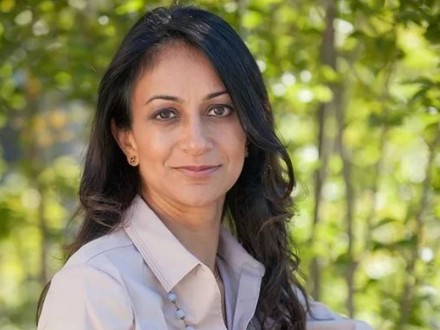 Two influential members of the State Senate, Marilyn Moore and Catherine Osten who are supporting Dita Bhargava for state treasurer are challenging the Connecticut Working Families Party to host a debate so its candidate for treasurer Shawn Wooden can be questioned about the exemption of Hartford's living wage ordinance for the employees of Dunkin Donuts Park. Bhargava and Wooden have been mixing it up pretty good as they vie in the August 14 Democratic primary. The senators have received a quick response from Lindsay Farrell, CT WFP executive director. No debate.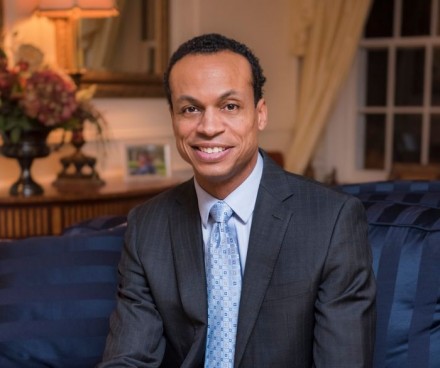 Bhargava is challenging the financial credentials of party-endorsed Wooden who served as president of the Hartford City Council from 2012-2015, declaring he presided over the city's declining finances.
The Wooden campaign has fired back at the former hedge fund portfolio manager asserting she helped "Wall Street hedge funds get richer."
Last week the WFP endorsed Wooden declaring he "has dedicated his life to helping to improve the financial stability and security of working families through smart investments and advocacy."
On Wednesday Farrell told OIB Wooden is "the more qualified candidate for this office … When (Bhargava) interviewed with us for the endorsement she brought with her a policy person to answer the questions because she could not answer herself."
Wooden campaign spokesperson Valerie Martin adds, "Shawn is looking forward to opportunities to share his experience making smart investments for working families and he is proud of the outpouring of support from labor unions. The ballpark has been a tremendous success for Hartford and the region. Just today, the City announced that it is pursuing further development of the parcels surrounding the ballpark, providing hundreds more jobs and needed tax revenue for the city."
State treasurer, as well as attorney general, are two of the most highly prized state constitutional offices after governor. With less than four weeks from party primaries, campaigns are kicking up the intensity to wake up a sleepy electorate to turn out on August 14.
Both Moore, who represents Bridgeport, Trumbull and Monroe and Osten, from eastern Connecticut, prize many of the positions espoused by the WFP such as a $15 minimum wage, earned paid sick days and addressing student debt.
Letter from Moore and Osten to Lindsay Farrell:
We're writing you today in response to the serious concerns that have been raised regarding the exemption of Hartford's living wage ordinance for the employees of Dunkin Donuts Park.

From the beginning, this project has been plagued by a lack of transparency. We were told it would be built with private money before taxpayers were eventually–at last count–forced to come up with at least $75 million to make the ball park a reality.

For a city that was already teetering at the edge in 2015, financing this ball park could have caused the final plunge into bankruptcy. But even worse, what does it say to people in Hartford who are struggling to make ends meet that one of the largest publicly funded projects is exempt from its living wage ordinance?

Such a deal does not align with the values that we hold, nor does it hold true to the ideals of the Working Families Party.

We need to know where the candidates stand on important issues like this one, but to date Shawn Wooden has refused to debate Dita Bhargava.

We are formally asking you to host a debate so that we can pose questions to our candidates and hear their responses, so that voters have the chance to make more informed decisions.

We are eager to hear your reply and hope you'll act quickly to set this up as soon as humanly possible.