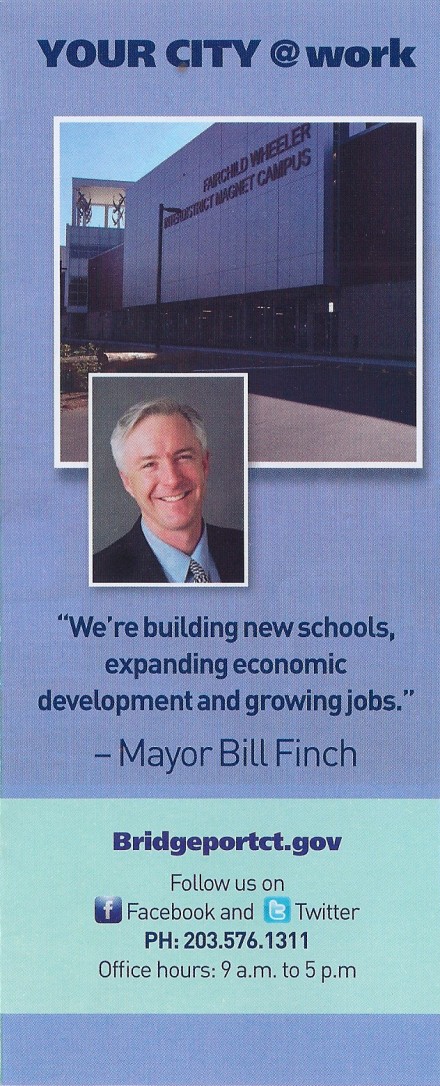 Tax bills had some company in envelopes mailed by the city: an eight-panel slim-jim brochure headlined "YOUR CITY @ work." Do you like elected officials reminding how much you pay in taxes? Or do you like to know how your tax dollars are spent?

The piece features a smiling Mayor Bill Finch with updates on economic development projects such as the state approving "the $22 million tax incremental financing package that will help move the Bass Pro Shops Construction forward." It also provides updates on school construction projects, the BGreen 2020 sustainability plan, reminders about alternate side of the street parking and offer for a free smoke alarm.
The city sends tax bills for the start of the budget year July 1 and again for January 1. Don't ya just love paying taxes right after Christmas? Ugh.