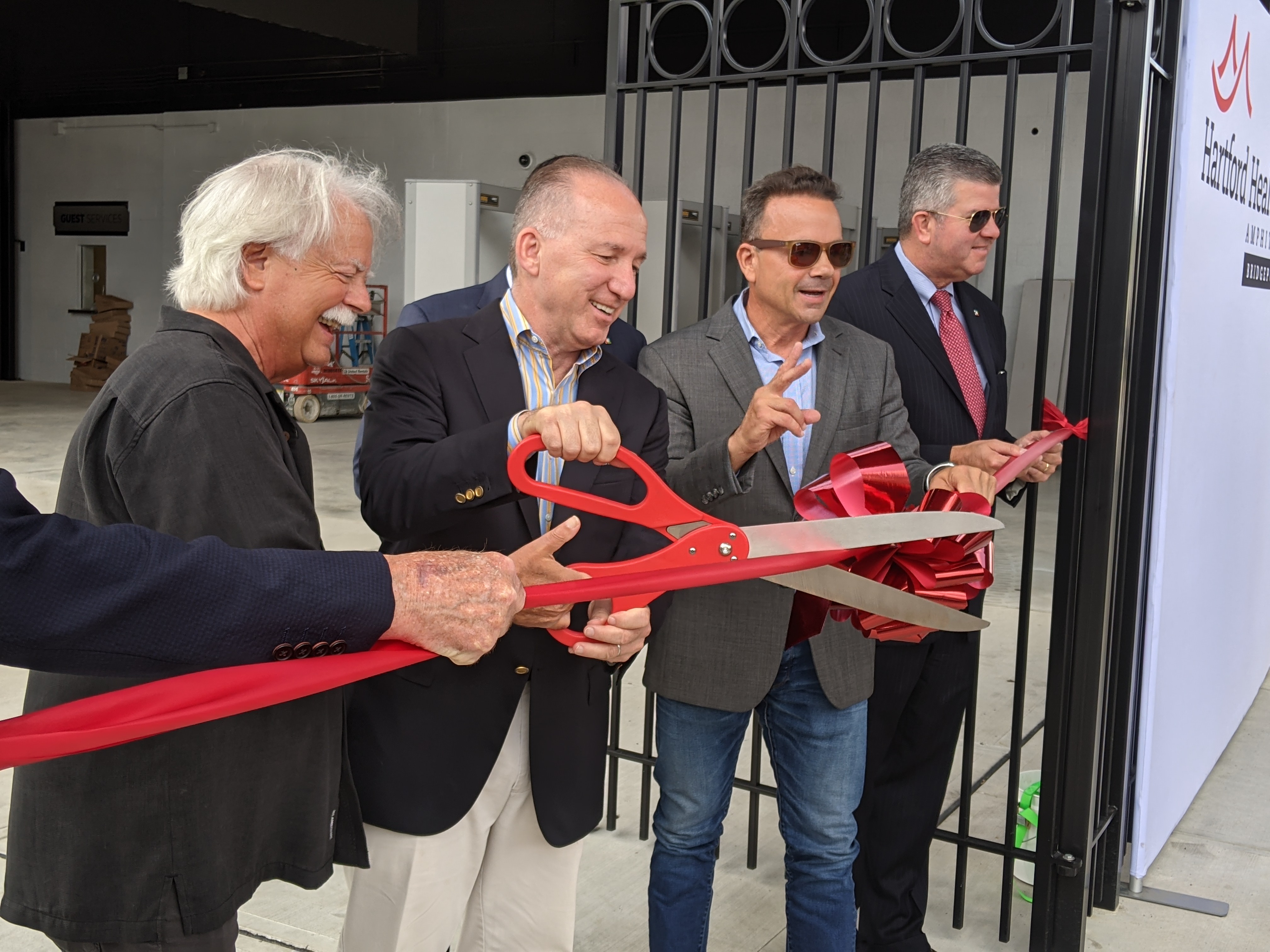 Styx frontman Tommy Shaw had too much time on his hands Tuesday night so he escorted his bandmates to Joseph's Steakhouse at the recommendation of Live Nation Connecticut President Jim Koplik who booked the band for the sellout opening night of the Hartford Healthcare Amphitheater with REO Speedwagon that produced its first album at the Connecticut Recording Studio Downtown.
For Koplik and amphitheater developer Howard Saffan The Amp is all about an excellent experience for the fans under the torchy big top and musicians treated to luxurious suites featuring a full-service kitchen, private dining area, massage room and game room, as well as a cafeteria for the hard-working roadies often ignored by music venues.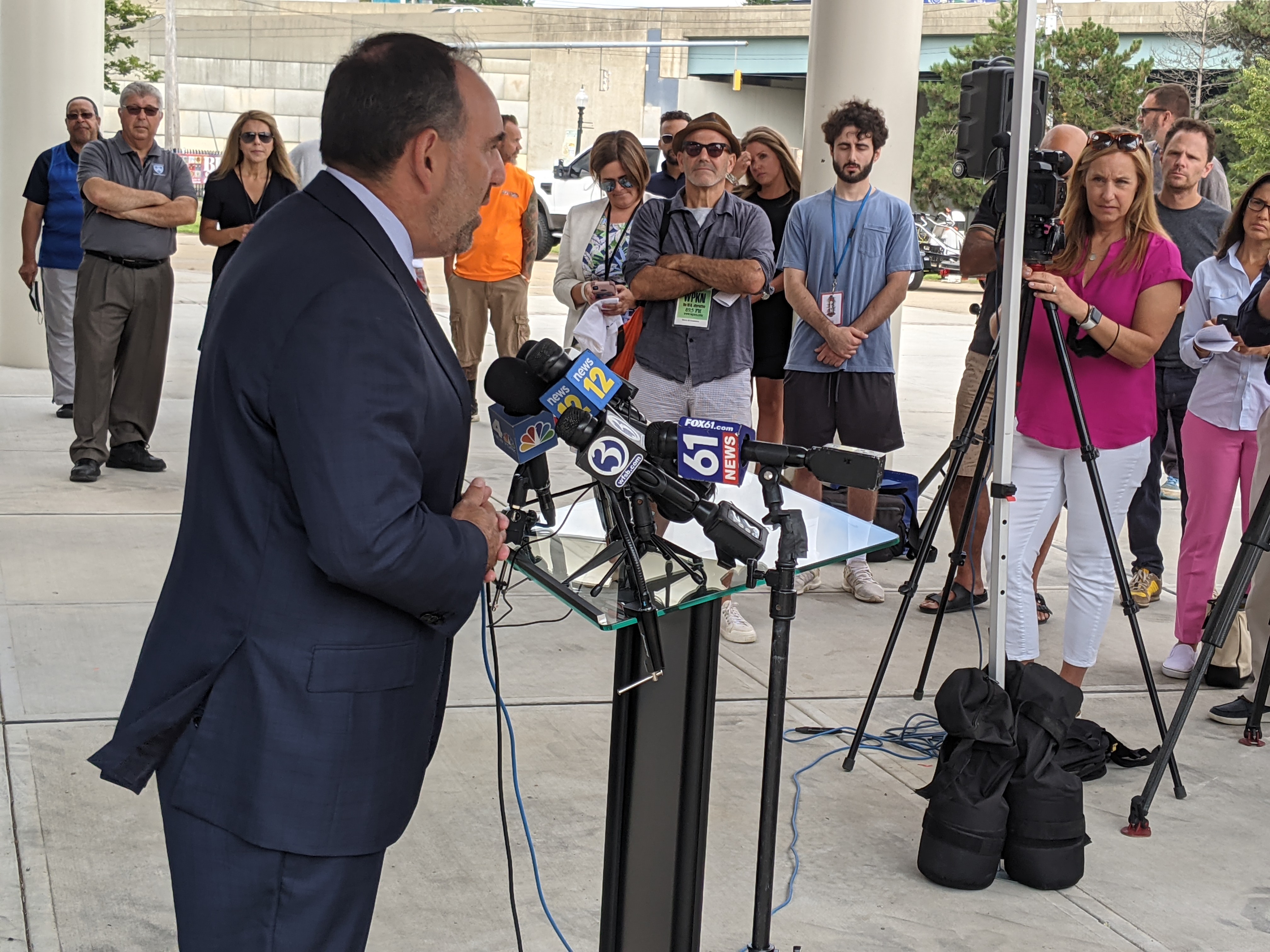 Wednesday morning Mayor Joe Ganim joined Koplik, Saffan and Hartford Healthcare CEO Jeff Flaks for a ribbon cutting fronted by Connecticut media saturation covering the 6,000-seat boutique destination that's the cherry on top of Koplik's 50-year journey as the state's top concert promoter and Saffan's commitment to a regional destination for Bridgeport.