For opponents of Mayor Bill Finch, it's tempting to declare Anthony Musto's city voter shellacking by Marilyn Moore was a referendum on the mayor. It's not. It was a referendum on Anthony Musto from an opponent and a coalition force of many that drew a contrast on his job performance and disengagement from voter concerns.

The mayor's political people tried to rescue Musto from himself. The three-term incumbent had not built enough voter prestige to counter a change message galvanized by his killing of a legislative bill to enforce the City Charter prohibiting city employees from serving on the City Council. Decades ago, to avoid conflicts of interest, city voters declared in a charter change they don't want city employees serving on the budget and legislative body. The arrangement cheats residents from checks and balances in government.
Musto's main opposition to the bill, although he would not declare that publicly, was to protect political ally City Council President Tom McCarthy, a city employee. Even some organized labor unions took Musto's side working against the bill. The collective bargaining contracts of their membership must be approved by the City Council and McCarthy, deputy director of Labor Relations.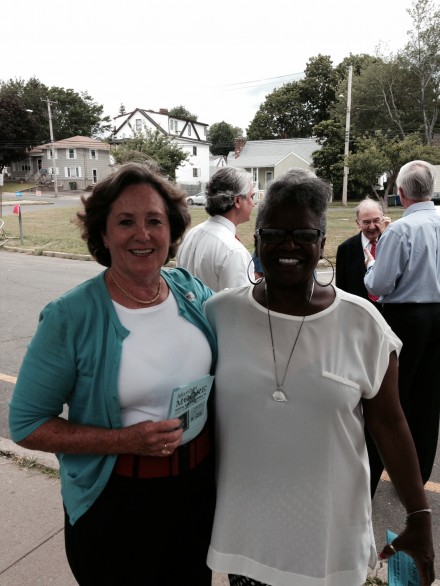 To try to win passage, supporters of the bill offered a grandfather provision to safeguard current city employee councilors. They could still serve, but no city employees in the future. Musto also opposed that provision. He, like Black Rock councilor Sue Brannelly, is tone-deaf on the issue. It almost cost Brannelly her seat last year rescued only by the absentee ballot operation by Finch forces. She was defeated on the machines.
Musto's political stubbornness provided an opening for Moore on the campaign trail and a small army of Musto constituents who urged him to support the government reform bill advanced by State Representatives Jack Hennessy and Auden Grogins to close a loophole in state law. Musto said sorry, better for me to embrace a political few than the constituent many.
That issue alone did not do him in, but Musto's opposition to the reform bill provided a foundation for opponents to take him out. In the end, Musto's job performance on a number of levels and his lack of campaign discipline and political pragmatism filleted him. That and a strong campaign by the Moore forces.
Where the mayor lost an ally in Musto, he gained in other areas legislatively. The man he put in charge of eradicating blight in the city, Chris Rosario won convincingly over State House incumbent Christina Ayala whose personal missteps provided Rosario with an opening to replace her. The real surprise of the race wasn't Ayala's loss, but that she finished a distant third behind city fire commissioner Dennis Bradley who campaigned hard.
Speaking of hard campaigners, Christina Ayala's cousin, State Senator Andres Ayala had a much better night Tuesday. Andres Ayala has emerged as a relentless campaigner with growing political influence after winning his senate seat over Ernie Newton and Ed Gomes two years ago. Irrespective of a massive absentee ballot operation that produced 25 percent of his votes, Ayala won handily on the machines over City Librarian Scott Hughes. Andres Ayala and his political operatives took nothing for granted against Hughes. The former City Council president and State House member worked and walked his district thoroughly, staying connected to the voters who put him there in the first place.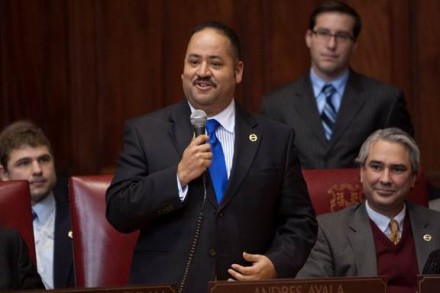 The other gain for the mayor, although it is a wild card work in progress, was Andre Baker's State house victory over Ernie Newton in the battle of East End voter bases. Not just anyone could step in there to take out Newton who's worked the district for decades and has a following there despite his conviction on federal corruption charges 10 years ago that forced him from office. Baker, too, has built up his own prestige, first on the City Council, then as an elected member of the Board of Education. Baker, the soft-spoken, easy-going undertaker draws a naturally strong contrast to Newton's flourish. When the self-proclaimed Moses of his peeps decided to seek his old State House seat, incumbent Don Clemons decided to retire. Bill Finch and Newton were once friends and even commuted on a regular basis together when they served in the state legislature. Things have changed from all those years ago. The search was on to find someone who could defeat Newton led by city employee Finch supporter Deborah Sims who engineered Baker's campaign against Newton.
When Baker served on the City Council he could be an independent-thinking, stick-in-the-eye to the mayor. While Bob "Troll" Walsh was the vocal Finch critic during his days on the City Council, Baker was more the quiet assassin. Maybe it's his undertaker's training. Then last year Baker was part of a coalition of school board challengers opposed to education policies that spanked the mayor's candidates in a primary. But something happened along the way. Baker's school board support of the mayor's initiative to build a new high school to replace Harding on environmentally challenged property owned by General Electric provided common ground. Baker's East End constituents urged his support for a new school.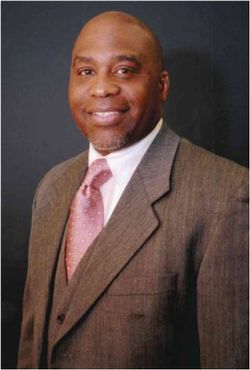 The Finch people looked around. Do we want Ernie back? Or do we want Baker? Even when Finch and Baker weren't always talking, Finch's deputy chief of staff Ruben Felipe and Baker could still talk.
Deb Sims and Felipe engineered the campaign. Baker put the work in. Baker won handily.
Will a bromance develop between Finch and Baker as he enters the State House next year? Baker says he's not getting in bed with the mayor. Bridgeport politics can be a crazy business. Ya just never know.