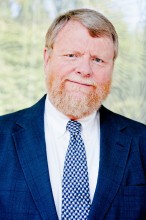 City Councilman Bob Halstead proved you can fight City Hall and win…by taking the city to court. Halstead says he was unfairly cited for blight violations at his home. More from Brian Lockhart, CT Post:

It's only $1,750 out of the city coffers.

But the check to Councilman Robert Halstead and his family for successfully challenging blight enforcers is a trophy for property owners who feel the well-intentioned initiative can be transformed into a backyard Big Brother.

"They were not protecting anybody's public good by coming on our property," Halstead, D-132, said of the inspectors, who on three days last year cited his family's home at 55 Sterling Place for $1,500 worth of blight fines. "They admitted they don't have a case."
Full story here.