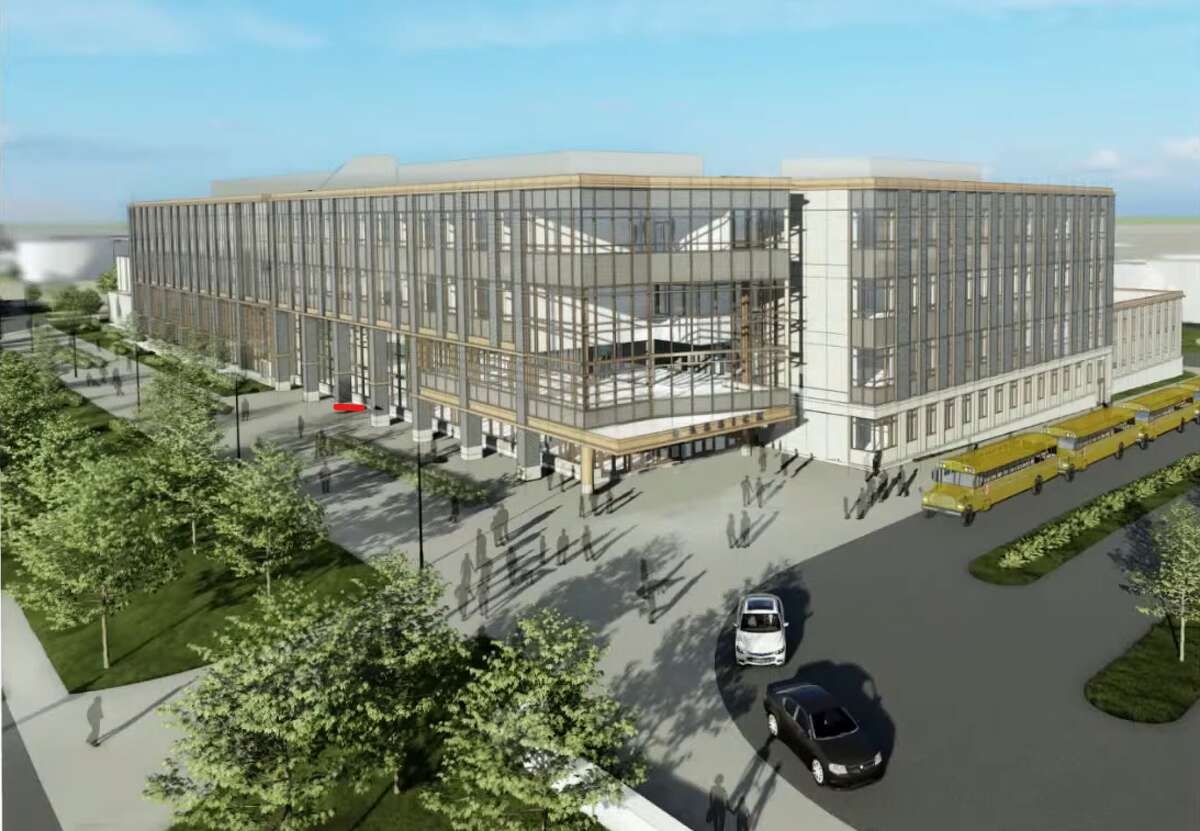 City and state officials on Monday, May 22nd are slated to break ground for the new Bassick High School, a 205,000-square-foot facility featuring auditorium, gymnasium, fitness room with a renewed focus on trades located adjacent to the University of Bridgeport in the South End.
The building will also include the Bridgeport Military Academy. The two schools combined will house 1,250 students at a construction price tag of $124 million, most of the budget covered by the state. Occupancy is projected for August 2025.
The building will be raised to bring the first floor out of the flood elevation close to Long Island Sound.
The current Bassick is located on Fairfield Avenue at the edge of the West Side and West End.
The new building will include these programs for Bassick High School and the Bridgeport Military Academy
— Architecture/Engineering Lab
–Aeronautical Tech
— Advanced Manufacturing
— Automotive Repair
— Construction Technologies
— Liberal Arts
— Law Enforcement
— Firefighting
— Emergency Medical Services
— Homeland Security
— Military Sciences