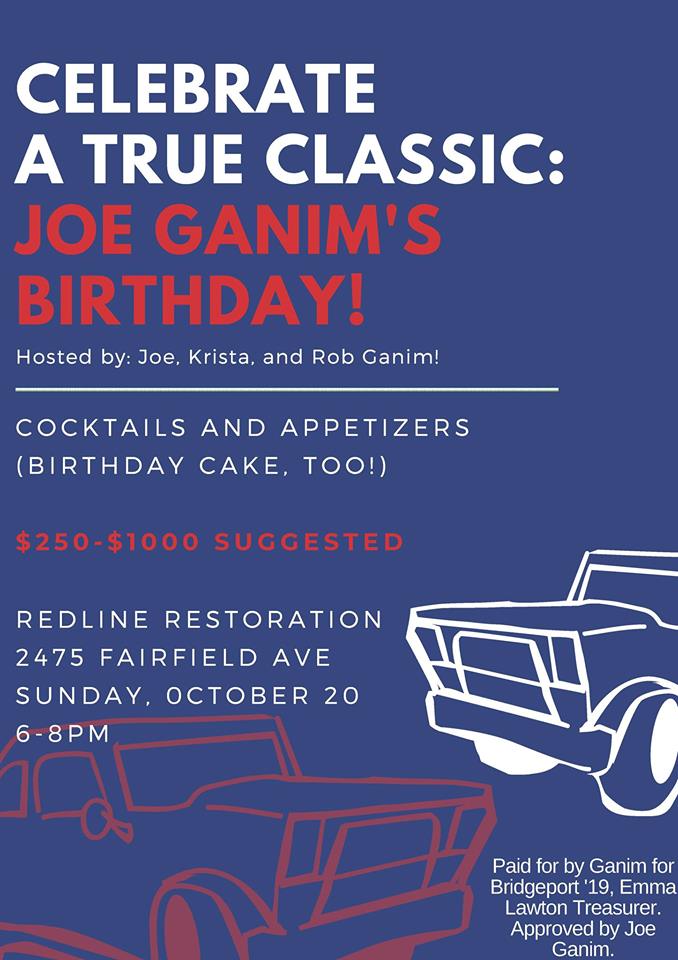 In 1991 he became mayor at 32 years of age, was forced from office in 2003 following his conviction on public corruption charges and reclaimed the job, against the odds, in 2015. Joe Ganim's political career has had enough twists and turns to cause whiplash. On October 20 he celebrates his 60th birthday, a combined campaign fundraiser/birthday bash at Redline Restorations in Black Rock.
Roughly two weeks from the general election, a state judge weighing a court challenge to the results of the September 10 Democratic primary, Ganim's not taking anything for granted seeking another four-year term against Republican John Rodriguez, and write-in candidates Marilyn Moore and Jeff Kohut.
Meanwhile, also on October 20, Moore is sharing a fundraiser headline with New Haven Mayor Toni Harp, stunned by insurgent Justin Elicker in the primary, running on the Working Families line, that very party for which Moore's failed petitioning effort leaves her without a ballot line in November. As a result, she's waging a write-in campaign. Harp and Moore will appear in Woodbridge for an event hosted by Women Advocates for Victory at the Elections.