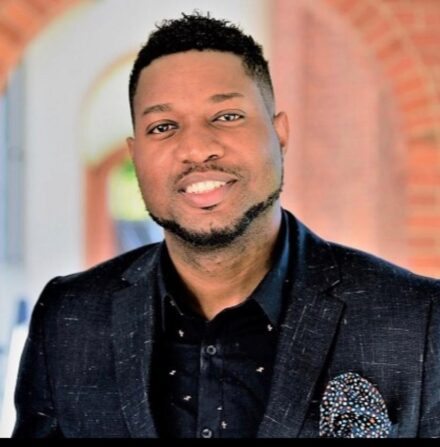 Political leaders around the state are finalizing delegate lists for sign-off by respective town committees. The window for approval is March 22-29.
In Bridgeport, Democratic Town Chair Mario Testa fields recommendations from 10 district leaders to craft the membership that endorses candidates at various party conventions.
The most intriguing machinations this cycle is Connecticut's 23rd Senatorial where Assistant Chief Administrative Officer Herron Gaston, a city minister, is building support for the party endorsement over incumbent State Senator Dennis Bradley who is now scheduled for federal trial in late May charged with alleged connivance of Connecticut's program of publicly funded campaigns.
The charges have cast a cloud over Bradley's political future that is bumping up against the state's election calendar. Gaston has not formally announced his campaign but operatives say he's poised to go soon. Meanwhile, Bradley is telling pols he'll seek another term while the future of his trial plays out. It has been delayed several times.
The 23rd District covers roughly two-thirds of Bridgeport and a portion of western Stratford. Bridgeport is accorded 52 delegates and Stratford 6 based on the turnout in the last presidential election. In multi-community districts opponents to the endorsed candidates need 15 percent support at the convention to qualify for a primary. Failing that, five percent certified signatures from Democrats in the district.
The looming question: can Testa craft a list denying Bradley the endorsement forcing him the arduous task to seek signatures? Unlikely and if so probably not worth the push-back grief. Bradley still enjoys support from political and delegate veterans such as East End District Leader Ralph Ford, City Clerk Lydia Martinez and City Councilman Alfredo Castillo.
The date of the May convention, as a multi-district gathering, will be set by the state party between May 3-24.
Testa doesn't want Bradley back as Bridgeport's state senator for several reasons led by the question of Bradley's trial. Bradley has been stripped of committee assignments while under indictment so he has no real juice with state party leadership with his future in limbo.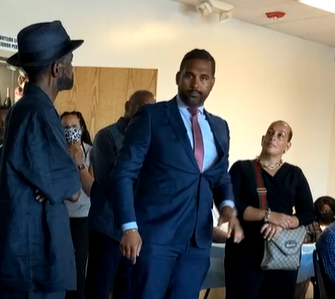 Could anyone else jump into this political fray? City Councilman Ernie Newton would like his old senate seat back, but unclear if he's willing to primary for it.
So depending on the status of Bradley's trial we could see a Gaston-Bradley August primary. A potential subplot: if Bradley's trial moves forward with jury selection late May, a trial conclusion will not take place likely until mid June. If he's convicted, he'd not be sentenced until after the primary date. If he's exonerated a burst of energy representing a large constituency cynical of law enforcement.
Bridgeport's other state senator, Marilyn Moore, appears headed to a seamless nomination process in the 22nd District covering one-third of Bridgeport, all of Trumbull and a piece of Monroe. No names are floating to challenge her. Testa is not inclined to put up a candidate for the sake of it. The last time Moore avoided a primary challenge was 2018.
District delegate count for 22nd Senatorial: Bridgeport 34, Trumbull 21, Monroe 7.