Lotsa cool stuff going on at Bullard-Havens Technical High School including a recent visit from Mayor Joe Ganim at the school's heralded culinary program where he assisted, see video, with a cinnamon holiday treat and other goodies.
Hmmm, does this mean the mayor will be moonlighting as a baker at Democratic Town Chair Mario Testa's restaurant? Ooh, how about the mayor flipping some pies at Mario's pizzeria? That's what we call apizza-de-action.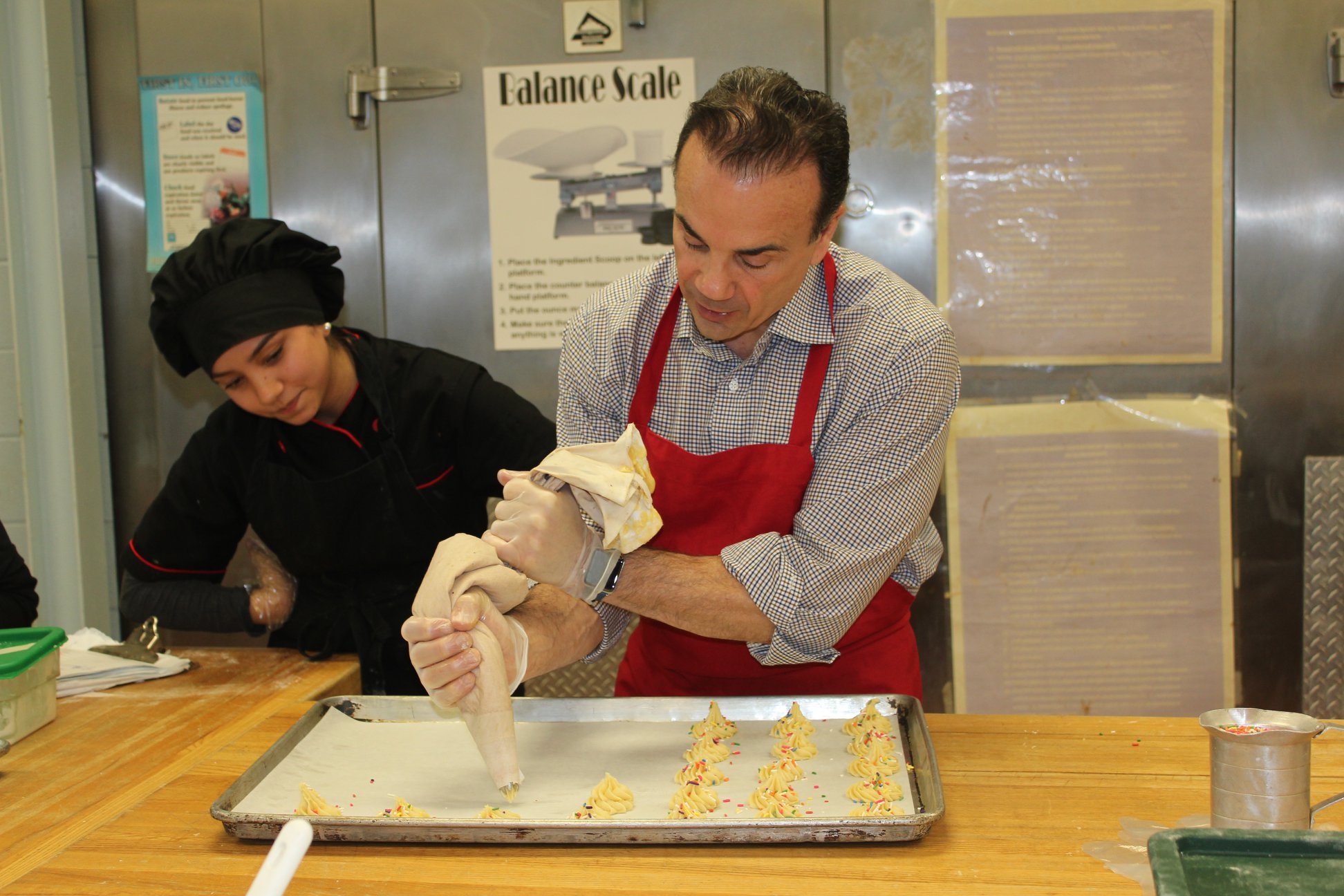 Maybe Joe will serve as Mario's sous chef for the next Democratic Town Committee fundraiser. Yes, a taste tester definitely required.