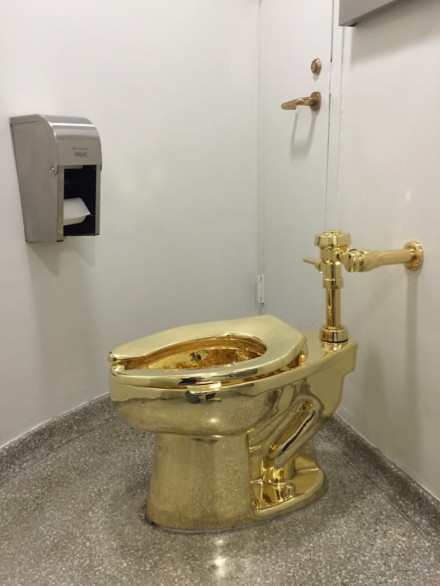 Joe Ganim pulling Ned Lamont's chain about his wealth has forged a campaign swirl over the number of toilets in a candidate's residence. This must be Joe's new version of head count.

"Any time you're going against a multimillionaire who lives in a house with eight bathrooms, you wonder what that life is like," Ganim told Channel 8. His comments aired on the "Capitol Report" Sunday morning show.
Ganim's new handle on toilet messaging produced this piece from CT Courant reporter Neil Vigdor:
"I think that actually class warfare, which is actually what this strategy is, can resonate with the voters of the state," said Gary Rose, chairman of the Department of Government, Politics and Global Studies at Sacred Heart University in Fairfield.

"To paint Ned as a very privileged, wealthy individual, I think that could actually work to any candidate's advantage, whether it's Ganim in the primary or Mark Boughton or whoever the Republican nominee is in the general election," Rose said.

The mayor of the state's largest city, Bridgeport, Ganim said he has one bathroom at his home.

So does Mark Boughton, Ganim's mayoral counterpart in Danbury, who is the endorsed Republican candidate for governor. He piled on Lamont Tuesday in a tweet.

"Eight bathrooms? How out of touch is Ned Lamont?? Good grief…" Boughton posted.
Full story here.
Joe, born in Bridgeport but raised in bucolic Easton, has seen his share of bathrooms. Still, statewide reporters are starting to gravitate to Ganim's class warfare in his underdog role against Democratic-endorsed Lamont for governor.
Run Joe run? Maybe he'll force all the candidates to run to the bathroom for a head count. No plug intended.
Ganim's latest tweet.