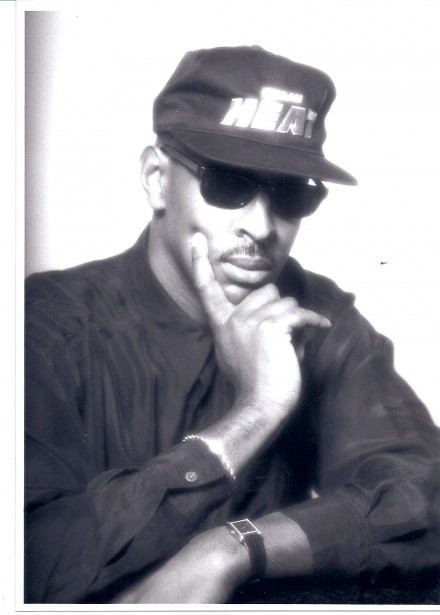 Former Bridgeport Police Detective Billy Chase, who went where few undercover cops had gone before infiltrating dangerous drug organizations that wreaked havoc on city neighborhoods during a period of historic violent crime from the mid 1980s into the early 1990s died Monday night following a self-inflicted gunshot wound to his head Thursday after he shot his former fiancée who struggles for life in a Jacksonville Florida hospital. A Chase family member and friends confirmed that he passed away shortly before 8 p.m. Chase was 58. The Jacksonville Sheriff's Office also confirmed his death.

The shooting victim Lynn Herriott had a protective order against Chase who had been charged in a domestic violence assault in February. Herriott was shot after 5 p.m. Thursday in the parking lot of her workplace. Chase was waiting for her to get off work and shot her six times in her vehicle before turning the gun on himself. Police found two ammunition clips in Chase's possession. They were transported to a hospital in Jacksonville. Herriott has undergone surgeries since Thursday. A court hearing in connection with the assault charge had been scheduled for this Wednesday.
Chase lived with an intense sense of abandonment after he was forced to retire from the police department in 1992 following death threats and a serious attempt on his life in which his apartment was shot up with him inside. Only in his mid 20s, Chase was assigned as a city police officer to a special detail working undercover for state and federal law enforcement agencies in which he assumed many aliases infiltrating a variety of drug operations, sometimes wearing a wire that became key evidence in state and federal prosecutions. The work, the isolation took its toll on Chase physically and emotionally. And it also impacted his relationships. He often did not understand his own identity. Little things in relationships sometimes became a lot. He feared loss quickly.
He had a toxic relationship with Herriott. Chase targeting her life and ending his own shocked the people closest to him.
"Right now, she's really fighting for her life in critical condition," Natasha Bridges, Herriott's sister, told News4Jax. "I just feel like the police system, the law needs to do a better job when it comes to domestic violence because now she's fighting for her life."

Bridges said her sister had brain surgery and lost an eye. She said Herriott is a mother of three children who worked in the foster care office contracted by the Florida Department of Children and Families.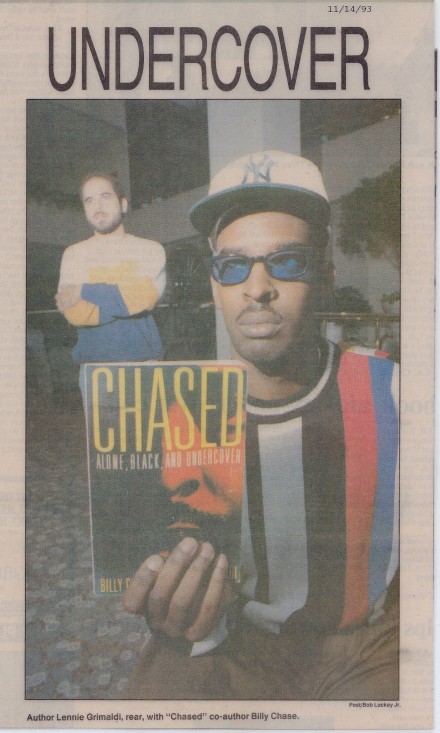 Chase's Police Work
When the heat is turned up usually it's the bad guys who leave town. He was just a young man in his early 30s when he left Bridgeport for what he thought was the sanctuary of north Florida. Chase felt abandoned by a system that had no problem protecting criminals who had information to put away high level drug dealers but had no support system to protect cops under fire from the criminal element they had helped to prosecute.
Chase revealed the rigors of the job in a book Chased: Alone, Black, And Undercover, co-authored with me and published in 1994.
"I wanted to make a mark, to contribute to society, to help people. The work I did was the ultimate work I could do and I'm very glad I had the opportunity, although sometimes I feel like I was a government experiment, a testtube in a lab, a secret weapon never before launched. We need training programs for undercovers, we need to provide them with stress management so that they can deal with the manipulation, the threats, the everyday dangers of the job.
Former Mayor Tom Bucci, with whom Chase had a fond relationship, said Monday night "Billy was probably the bravest individual with whom I have ever been acquainted. For all his work on behalf of the city, we never provided him the protection and support he deserved." Bucci left office in 1989, three years before Chase retired from the police department.
Bucci was mayor when the drug gang The Number One Family terrorized the West End of the city. Residents were captives in their homes.
St. Anthony's Roman Catholic Church in the West End of Bridgeport became the flashpoint for violence in the city.
Monsignor Francis Campagnone and Father Nick Villamide were taunted ruthlessly by the gang members in 1986. They pelted the monsignor with eggs, blocked his entrance into the parking lot of the church. Helpless neighborhood citizens were beaten, roughed up, shot at. Many neighbors were captives in their homes as streets became drug markets for buyers. One day the monsignor stuck his phone outside the window of his church so the cops could hear the gunfire.
It led Bucci to call for a community meeting at the church to address neighborhood concerns. Gang members had the temerity to taunt the mayor and police from the back of the room and leave packets of cocaine and human feces on the floor of the church bathroom. Bucci wasn't convinced, with all the crime, murders and violence, he had the local resources to take out the drug gang. He arranged a meeting with then U.S. Attorney Stan Twardy, members of the local field office of the FBI and Connecticut's Drug Enforcement Administration. In front of about 20 federal agents Twardy assured his office would make an unprecedented showing. Twardy and federal agents were true to their word. And it was Chase who became the key figure taking down the head of the organization Mariano Sanchez who had built a ruthless drug empire.
Chase and Ron Bailey who retired from the city department two years ago were often shoulder to shoulder infiltrating drug gangs. It's been a heart wrenching couple of weeks for Bailey who lost a son a few weeks ago in a motorcycle accident.
"It hurts that I lost someone so dear to me," he said Monday night. "I don't understand a lot things when it comes to this. I just pray that Bill's at peace. I lost my son and lost my best friend."
Bridgeport Police Chief AJ Perez also worked with Chase.
"It's with great sadness that he passed," said Perez. "He was a credit to the police department. He performed for the city of Bridgeport and state of Connecticut. He served and gave it his all to the people of Bridgeport. He's with God now."