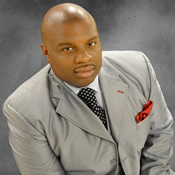 UPDATE, includes state letter: Jonathan Pelto, who hosts the What Wait? blog, files his latest report about issues surrounding a day care center controlled by Board of Education member Ken Moales and his family. One of the issues centers on a letter from the Connecticut Division of  Early Care and Education notifying the Bridgeport Public Schools that a day care facility controlled by Moales was ineligible for a $75,114 reimbursement. Moales had served as chairman of the school board during the period in question. OIB has obtained a copy of that letter signed by Harriet Feldlaufer, director of the state program. Read letter below, followed by Pelto's published account.

Tina Peloso- Ulreich, Director
Early Childhood Programs
Bridgeport Public Schools
948 Main Street
Bridgeport, CT 06604
Dear Ms. Peloso-Ulreich:

On January 14, 2014, the Connecticut State Department of Education (CSDE) convened a meeting of the Appeals Committee to consider the October 1, 2013, appeal from Marlene Siegel, CFO of Bridgeport Public Schools. The appeal was made on behalf of the Bridgeport Superintendent of schools regarding the refund of School Readiness funds associated with Kingdom's Little Ones.

Staff from the Office of Early Childhood and CSDE's Office of Internal Audit conducted a review of School Readiness claims submitted by Kingdom's Little Ones. Based upon that review, it was determined that 27 children were ineligible for reimbursement. Those students were claimed in error for four months, at a rate of $695.50 per student. Therefore, the total refund due is (27 x 695.5 x 4) = $75,114.

The committee affirms the refund due. Kingdom's Little Ones must repay $75,114.

In light of hardship around timing of the refund, CSDE will recover the full amount through a reduction to Bridgeport's monthly School Readiness grant for the remainder of the fiscal year. That allows for the $75,114 to be spread out over five months–February, March, April, May, and June. In each of the first four months, CSDE will reduce the total payment to Bridgeport by $15,000. In the month of June, the reduction will be $15,114.

The Bridgeport Public Schools may work with Kingdom's Little Ones to determine how they wish to coordinate the adjustments at the local level.
Moales' day care center website here.
From Pelto:
According to an internal audit and investigation conducted by the professional staff at the Connecticut Department of Education, Reverend Moales, Jr., along with his mother and sister, illegally or inappropriately billed the taxpayers of Connecticut for at least 75,000 in state child care subsidies for day care centers owned by the Moales family and located in buildings owned by Kenneth Moales Jr. and his church.

Moales is Bridgeport Mayor Bill Finch's campaign treasurer, one of Governor Dannel "Dan" Malloy's loudest Bridgeport supporters, and he spearheaded the failed effort to keep Paul Vallas on as the superintendent of schools in Bridgeport.

Moales' role in the Bridgeport take-over fiasco goes back to when the Malloy administration appointed Kenneth Moales Jr. to Bridgeport's illegal board of education, a board that was created when the state took over the Bridgeport School System. Malloy's action and the illegal board were eventually struck down as illegal by the Connecticut Supreme Court.

However, thanks to Moales' close relationship with Mayor Finch, Moales got on to the democratically elected board of education as one of Finch's Democratic endorsed candidates and went on to serve as the Chairman of the Bridgeport Board of Education during the time period this daycare billing scandal was taking place.

As Wait What? readers may recall, Kenneth Moales and his extensive property holdings have been facing foreclosure proceeding for more than a year. Those buildings house daycare centers owned by Moales' family.

As readers may also recall, in the summer of 2012, Moales and his family "won" a sweetheart deal for 60 of the 72 new day care slots that Bridgeport received under Governor Malloy's state-wide "early childcare initiative."

Although there were plenty of other providers in Bridgeport that could have utilized those new day care slots, the lucrative contract went to the two daycare centers run by Moales' sister and mother. Not only are those facilities located in buildings owned by Moales' church, but the daycare centers pay rent to Moales. The rental costs for the daycare centers have skyrocketed from $20,000 to over $100,000 in recent years.

When the Malloy initiative was announced, potential day care providers were required to guarantee that they would have the new day care slots available and filled no later than October 1, 2012.

However, according to official state documents that were recently acquired by Wait, What?, of the 1,000 new daycare spaces, as of February 1, 2013–four months after the program began–only 950 of the 1,000 spots were being utilized. Of the 50 unfilled slots, 40 of them were allocated to Moales.

In addition, upon further investigation, the professional staff at the State Department of Education determined that Moales' family had actually billed the state for students who were either not part of the state funded program or may not have even existed.

As a result of their over billing the state determined that more than $75,000 had been inappropriately paid to Moales' family.
Read the full story here.