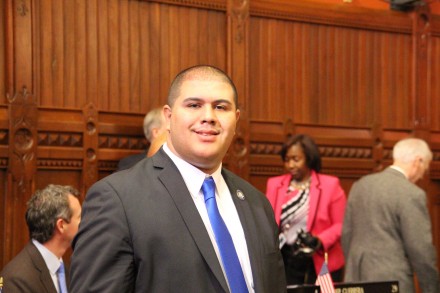 In the end, the national presidential polls were accurate. Hillary Clinton has mounted a nearly three million popular vote lead on Donald Trump, the fifth time a presidential candidate has lost the electoral college count while winning the popular vote. Trump winning razor-thin contests in three traditionally blue states made the difference. Clinton, who won Connecticut handily, thus the state's seven electoral college votes, took the national popular vote by roughly two points, within the margin of error of most national polls. But U.S. presidential elections are decided state by state through the dubious electoral college system. On Monday electoral college voters will cast their official votes, including Bridgeport Democratic State Rep. Chris Rosario, one of seven in Connecticut.

"It is a great Honor to have been chosen by the Party to be an elector," says Rosario. "This is a historic moment for our state and our country. It's been an extremely divisive election, and a lot of people this year are having trouble accepting the outcome. I wish I was on the winning side, but we have to move on and continue to move our City, State and Country forward."
Connecticut Secretary of the State Denise Merrill will preside over the vote of Connecticut's seven electors at noon on Monday broadcast live on Connecticut Network (CT-N) and viewable at http://www.ctn.state.ct.us/.
Connecticut's seven electors:
Robert D. Godfrey (Danbury)
Barbara C. Gordon (West Hartford)
Steven James Jones (Tolland)
Ellen S. Nurse (Hartford)
Edward F. Piazza (New Haven)
Christopher Rosario (Bridgeport)
Tyisha S. Walker (New Haven)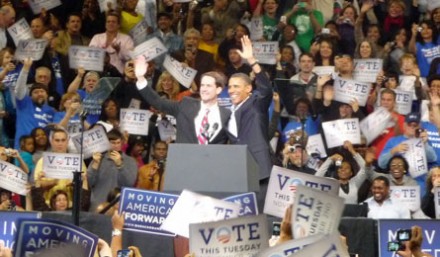 Meanwhile, Democratic Congressman Jim Himes has issued an appeal to electoral college voters in states Trump won to say no to the president-elect. Fat chance but here's Himes' pitch.
In The Federalist Papers, No 68, Alexander Hamilton writes that the most "deadly adversaries" of our form of government may be the "desire in foreign powers to gain an improper ascendant in our councils. How could they better gratify this, than by raising a creature of their own to the chief magistracy of the Union?"

He goes on to explain one of the chief purposes of the Electoral College is to ensure "the office of President will never fall to the lot of any man who is not in an eminent degree endowed with the requisite qualifications."

Unfortunately, it seems Hamilton's fears both of influence from outside powers and the threat of a completely unqualified individual about to ascend to the Presidency are coming true. We have a duty to respond.

In the immediate aftermath of the election, I gave Donald Trump an opportunity to prove himself to the American people. However, he has failed at virtually every turn and it is now clear that his Presidency presents a serious threat to the United States. In the past month, Trump has derided the American intelligence community in defense of the Kremlin, thrown diplomatic protocol and common sense into the wind in his dealings with China, and skipped his intelligence briefings. This week, he found time to meet with Kanye West. All of this is in addition to the sexism, racism, xenophobia and lies he displayed during the campaign.

This combination of dangerously bad judgment, coupled with inappropriate ties to Russia and proof of foreign tampering in the election, have convinced me to call upon the Electoral College of the United States to select someone other than Donald Trump as the next President of the United States.

The Electoral College should choose a fully qualified, consensus candidate for President. This is no longer about our political parties, but stopping a threat to our nation. As a legal matter, this path is complicated. Most state laws prohibit Electors from exercising the judgment the Founders clearly hoped they would. That conflict has never been fully resolved by the Supreme Court. But I would choose a complicated legal problem over a supremely unprepared, erratic and distracted President anytime.

I understand that elections have consequences. Regardless of who the next President is, we must find areas where we can work together across the political spectrum to move our country forward. Most importantly, we must protect the safety and security of our families and country. That means doing what's right, even if it's hard–encouraging the Electoral College to say no to Donald Trump.