Declaring city schools are facing drastic cuts, Board of Education member Maria Pereira is urging parents to attend the City Council's Budget and Appropriations Committee public hearing on the proposed Board of Education budget April 25, 5:30 p.m. in City Council Chambers. A public hearing on the general fund budget will be Tuesday, 6 p.m. also in council chambers.

Pereira is spreading flyers throughout the city with images of Mayor Joe Ganim and respective City Council members who she says went back on their word regarding funding city schools. City finance officials assert the proposed city budget and related education spending is a work in progress as they await the legislature's completed review of the state budget for the year starting July 1.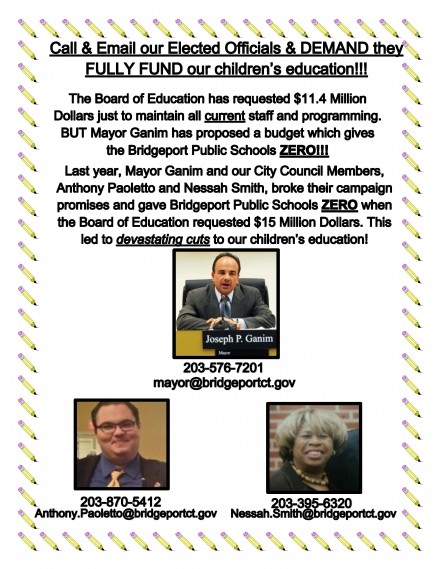 Example of flyer for the Upper East Side 138th City Council District.