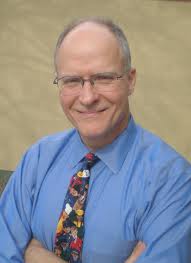 A number of articles, many of them positive, pop up in an Internet search of Paul Vallas, the new Acting Superintendent of Schools. He has navigated thorny political districts such as Chicago, New Orleans and Philadelphia. He's expected to be here perhaps a year or until a permanent school chief is in place. Makes it a lot easier to ignore the politics and do your thing. Vallas, however, is not unaccustomed to politics. In 2002 he waged a close Democratic primary for governor of Illinois against the now-disgraced Rod Blagojevich. Chicago Tribune article here.
An article from the Times-Picayune.

From the Bridgeport BOE:
Board of Education names Paul G. Vallas Acting Superintendent and Sandra Kase, Ed.D as Acting Chief Administrative Officer

The Bridgeport Board of Education today named Paul G. Vallas to the post of Acting Superintendent. The Board also named Sandra Kase, Ed.D. as Acting Chief Administrative Officer. Both appointments are effective January 2, 2012.

Board Chairman Robert Trefry said. "Both interim leaders are well known and respected in education circles–Paul Vallas brings decades of experience in school finance and academic turnaround success, and Sandra Kase is a leader in student achievement and school district turnarounds. We are thrilled to have both of them in Bridgeport to lead the district through this transition."

"I plan to stabilize the district's finances while developing a long term balanced budget strategy, to develop and implement a comprehensive education improvement plan in partnership with the school community that will improve student achievement in every school and to help recruit the permanent leadership team for the district," said Vallas. "I'm looking forward to the challenge of moving this district forward," he added.

Vallas, who is known for his leadership and expertise in reforming and rebuilding school districts, most recently completed his tenure as Superintendent of the Recovery School District of Louisiana, a statewide turnaround district that has successfully reformed the public schools in post-Katrina New Orleans. Under his leadership, schools destroyed by the 2005 hurricane have either been relocated or rebuilt. In addition, he raised students test scores in each of the four years he was superintendent at a growth rate that significantly exceeded the rate of increase in comparable test scores in the state of Louisiana.

Vallas served as the Budget Director for the City of Chicago followed by roles as the chief executive officer of the Chicago and Philadelphia school districts before taking over the Recovery School District in New Orleans. In both districts he raised test scores each year, closed large budget deficits and built and renovated hundreds of schools.

Over the last 18 months, Vallas has worked with international organizations to build a functioning school system in earthquake ravaged Haiti and to improve low performing elementary schools in post-earthquake Chile.

Sandra Kase is a respected educator who began her career as a teacher in New York City schools. She served as principal of the Claremont Community School in the Bronx, where she helped lead a total school reform effort that centered on identifying students' strengths and special talents to help forge student success. After working as Special Assistant to the Chancellor for Low Performing Schools in New York City, she was appointed Supervising Superintendent of the Chancellor's District where she was directly responsible for the academic achievement turnaround of 41 failing throughout the New York City, including elementary, middle and high schools. As a result of her efforts, the district was recognized by the Council of Great City Schools in Foundations for Success.

Since 2004, she has served as an educational consultant specializing in school improvement, teacher quality, charter school evaluation and instructional program development throughout New York.

"I am honored to have been chosen to serve as Chief Administrative Officer of the Bridgeport Schools," said Kase. "I plan to work closely with Paul to identify the outstanding issues in all of the City's schools that need immediate attention, and to create school improvement plans for each school across the district."

Both Vallas and Kase have been hired for 12 months, or until permanent replacements are in place. Vallas will receive the same level of compensation as departing Superintendent John Ramos, the funds for which have been raised through private fundraising, Trefry said.