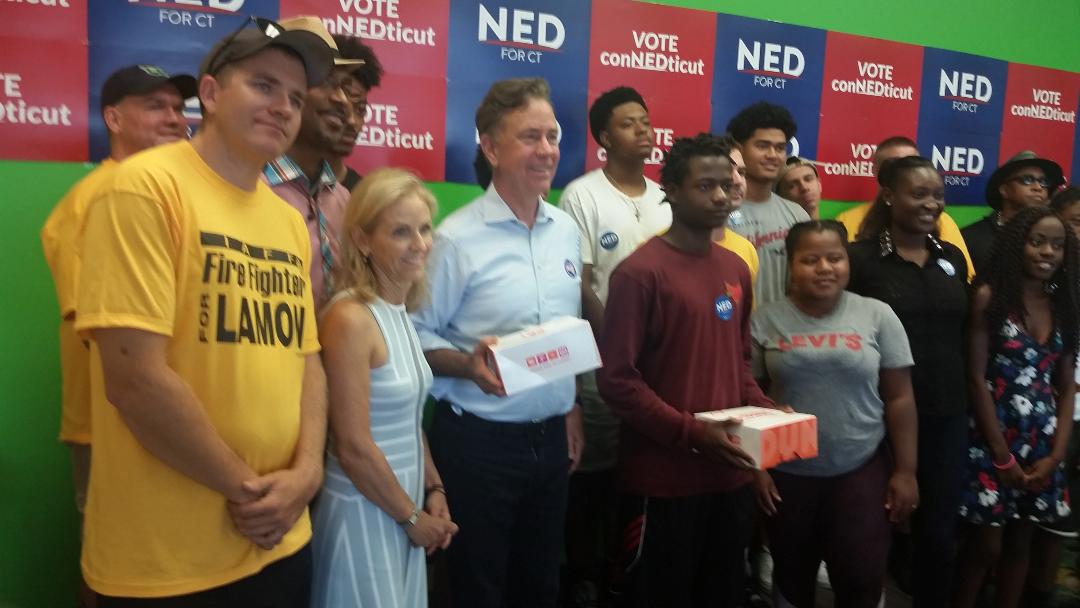 Fully funding education, 100 percent reimbursement of tax-exempt properties, tax relief for cities. Adding up Governor Ned Lamont's 2018 campaign promises represents more than $100 million extra in state aid to Connecticut's largest city. Bridgeport's 54 mil tax rate would be double-digits lower.
Lamont's first budget essentially flat-funded municipal aid to Bridgeport. As he prepares his second budget for submission to the state legislature in February, the Connecticut Mirror's Keith Phaneuf reports Lamont's "administration is hinting that it won't be delivering on property tax relief, at least not as it was initially presented."
From Phaneuf:
To keep his word, the governor would have to deliver $165 million in new property tax relief in the budget he will present to legislators on Feb. 5. Lamont also pledged to end a restriction barring low- and middle-income taxpayers from receiving the grant unless they had children or older than 65.

The rest of the relief–about $210 million–is due in the biennial budget for the 2021-22 and 2022-23 fiscal years, which Lamont will propose a year from now.

"If your household earns up to $160,500 a year, you'll qualify for relief from property taxes paid on your home or your car," Lamont wrote in 2018, adding that "900,000 taxpayers in homes with more than 2 million Connecticut residents would see a benefit."
Full story here.