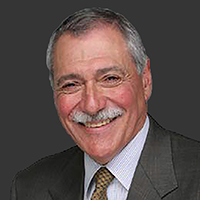 One year ago OIB wrote this:
A former federal prosecutor will conduct a review of city policies and procedures and recommend corrective action on the heels of two city employees terminated for their roles in turning scrap-metal sales into cash in the Public Facilities Department. Federal investigators have launched a criminal probe into the matter including interviews with city employees and issuing subpoenas for records.
Joseph Jaffe, who oversees regulatory compliance for the New York-based investigative firm Guidepost Solutions, has been retained following the terminations of Deputy Director of Public Facilities Joe Tiago and another department employee Jose DeMoura. They were fired two weeks ago after due process hearings before Labor Relations. Tiago and DeMoura, cousins, were unionized employees.
What will Jaffe and his team do?
The firm's role will include a review of city practices and procedures, interface with various city departments such as Finance, Purchasing, Public Facilities as well as the U.S. Attorney's Office investigating the matter.
Ultimately his findings will be shared with the administration and City Council to enact recommended reforms.
… Jaffe's firm has been hired by City Attorney Christopher Meyer who addressed the potential costs:
"Hopefully we will keep it to a minimum. We negotiated his rate to a maximum rate of $425 per hour. Lesser rates apply to other experts in his firm including project managers and accountants $270 per hour."
The hourly amount will be drawn from a $75,000 budget line item from the City Attorney's Office outside legal fees, according to the city.
Update from Brian Lockhart, CT Post:
A lawyer for the city tried Monday to explain why a consultant hired a year ago to revise Bridgeport's purchasing policies was diverted to working on unspecified "pending litigation" for the law department.

Mark Anastasi, a veteran municipal attorney, repeatedly declined to offer details to City Council members about the case or cases New York City-based Guidepost Solutions is working on, other than his brief reference to last year's scrap metal sales scandal.

"Some of these involve personnel matters," Anastasi told members of the council's budget committee. "I really can't get into specifics other than things are pending."

… He said that "the bulk of" the $152,036.59 the city has so far paid Guidepost was for "producing documents for the litigation" or "data-mining" and "electronic-discovery." The money came out of accounts the law department uses to hire outside counsel and expertise.
Full story here.