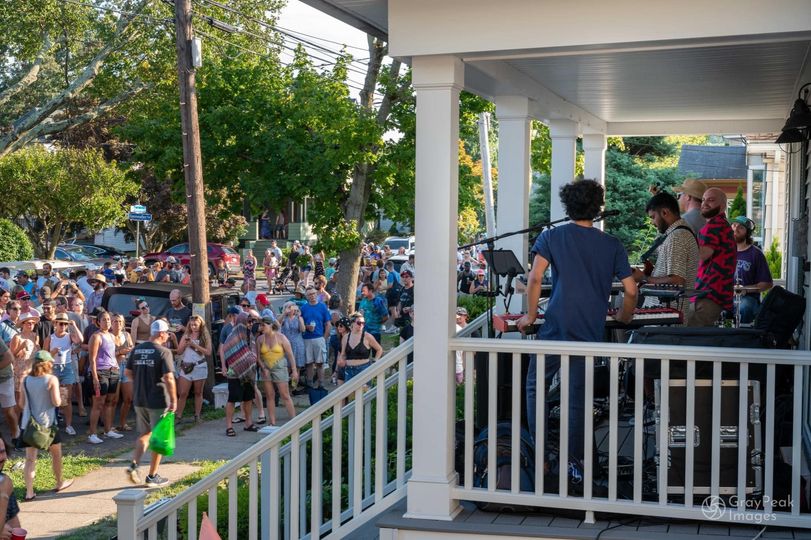 The Park City is also a city of porches.
Black Rock, the wondrous waterfront hamlet, is a glorious destination for all occasions. The PorchFest is a marvelous music undertaking each year, taking on an immense life of its own.
See Saturday's lineup here
From PorchFest Facebook page:
Tips and Tricks for having the best experience possible at Black Rock PorchFest:
1. IF DRIVING – Don't bring a car south of Fairfield Avenue unless you have secured a driveway or spot in advance AND get there before noon. Instead, drop your car at Fairfield Metro train station (free on weekends!) and walk, bike, or Uber in – this enables a quick exit at the end of the day and allows you to explore after-PorchFest shows and restaurants on "The Ave" on your way out.
2. MAKE A PLAN – check out the map (stay tuned) & schedule which will be posted here on our page as well as at key intersections via QR codes, but hey, the best plans are the ones that happen organically, so plan some time to wander as well!
3. GETTING AROUND – walk, bike, golf cart, roller blade, and of course dance – PRO TIP: bring a bike if you want to get around quickly or if you plan on seeing bands that are far apart.
4. STAY HYDRATED – Although there will be food trucks and a Trader Joe's sponsored hydration station, bring a cooler with beverages and snacks for yourself and your friends. Maybe a chair or a blanket too.
5. DONATE TO Park City Presents – dedicated to developing and supporting robust arts programming in the city of Bridgeport with a focus on music technology education for city youth and increased access to the performing arts for all city residents.
6. THANK AND TIP THE BANDS – they are doing this for free! Venmo handles will be included on our soon to be released interactive map!
7. THANK THE HOSTS – some are even serving beverages and food – and they are doing this for free.
8. THANK THE VOLUNTEERS that you see – they are doing this for free.
9. LEAVE NO TRACE – Other than perhaps trodden grass where you've danced your tush off. Clean up after yourselves and your pets – let's keep up the tradition of no garbage or poo left behind.
*Neighbors: please consider putting out your bins so that people can easily dispose of trash and recyclables!
10. HAVE FUN!! Bring your most fun-loving self. Share the day with the people standing next to you, smile at them, fist bump them, dance with them and revel in what a wonderful day that is Black Rock PorchFest!