Democratic mayoral candidate John Gomes, in his latest Facebook video, focuses on two troubled properties, the Congress Street bridge and old Remington Arms factory site on the East Side.
Last October Congressman Jim Himes provided an update on replacing the bridge that connects Downtown with the East Side. See timeline below: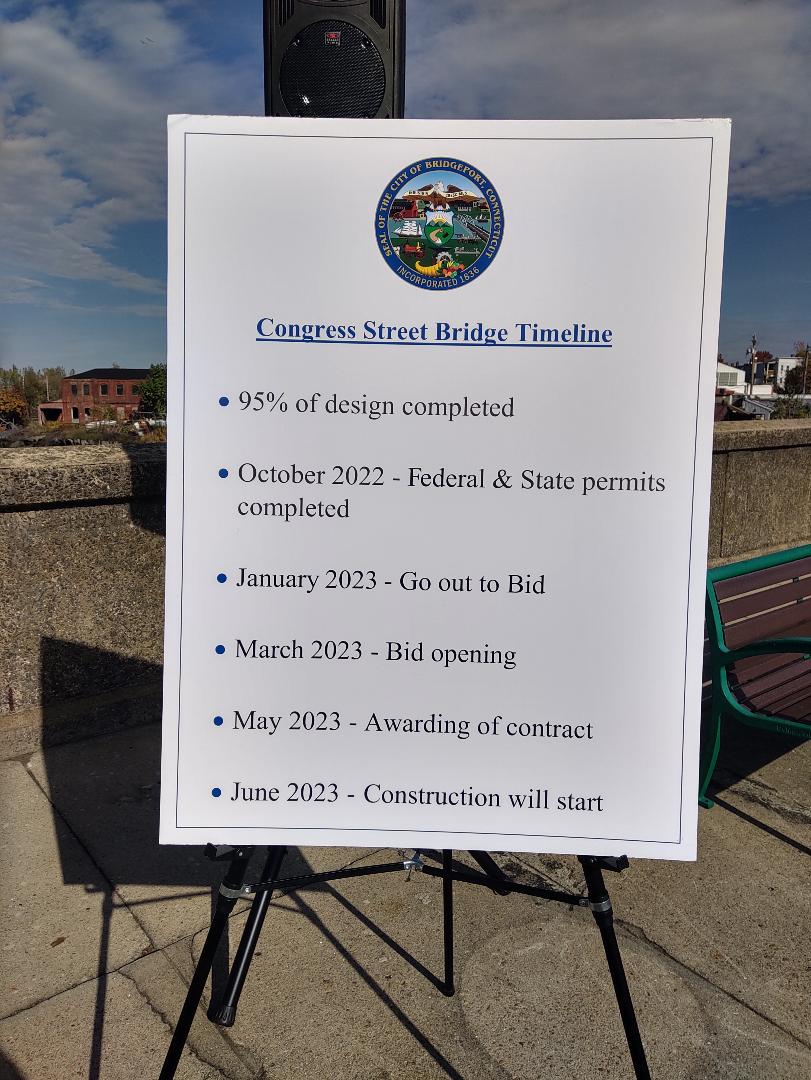 Mayor Joe Ganim is expected to share an update soon on the city's plans for the Remington site.
Show and tell or tell and show?
As we advance deeper into this mayoral election cycle the charges and counter charges will soon heat up.