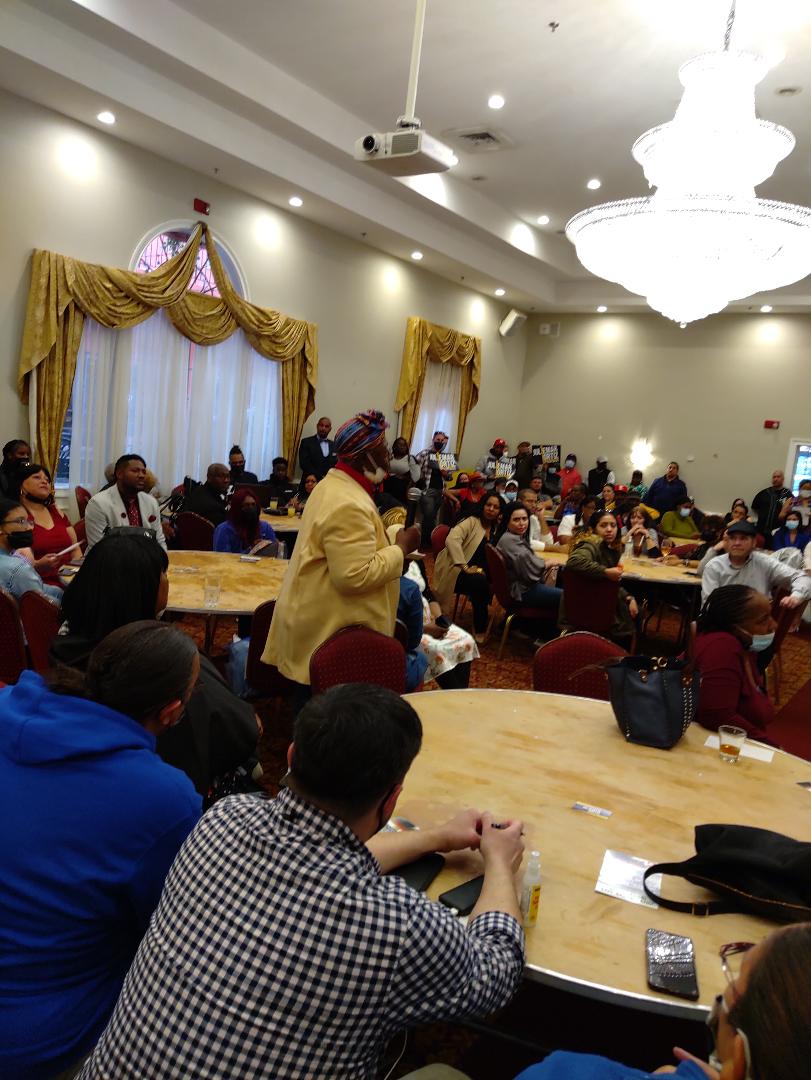 Assistant Chief Administrative Officer Herron Gaston Tuesday night was overwhelmingly endorsed by Democratic Party regulars at the convention to represent Connecticut's 23rd Senate District, the seat occupied by Dennis Bradley.
Whether Bradley has nine political lives is too soon to know but nine was the magic number delegate support he received, 15 percent, to punch his ticket to a ballot spot for an August primary preening for political remontancy. In a few weeks he's scheduled to enter the great unknown in federal court charged with malfeasance of Connecticut's program of publicly funded races.
Bradley's looming predicament was echoed by Carolyn Nah, former leader of the regional NAACP, who nominated Gaston. What if Bradley isn't acquitted, then what? she pondered to delegates sitting in a banquet hall at Testo's Restaurant. "May the best man win."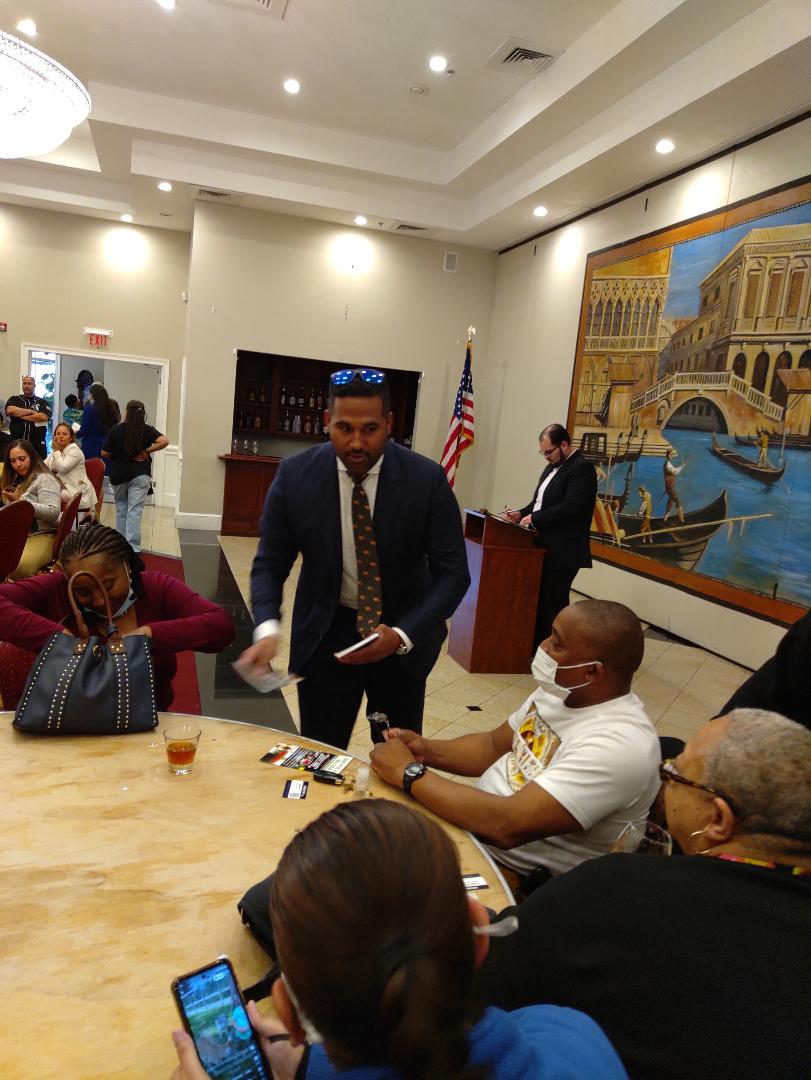 There is a woman in the race, newcomer Juliemar Ortiz who must secure a few thousand certified signatures of Democrats in the district to qualify for the primary.
Gaston received 42 votes, Bradley 9 and Ortiz 2 from delegates in the district comprising two thirds of Bridgeport and a small piece of Stratford.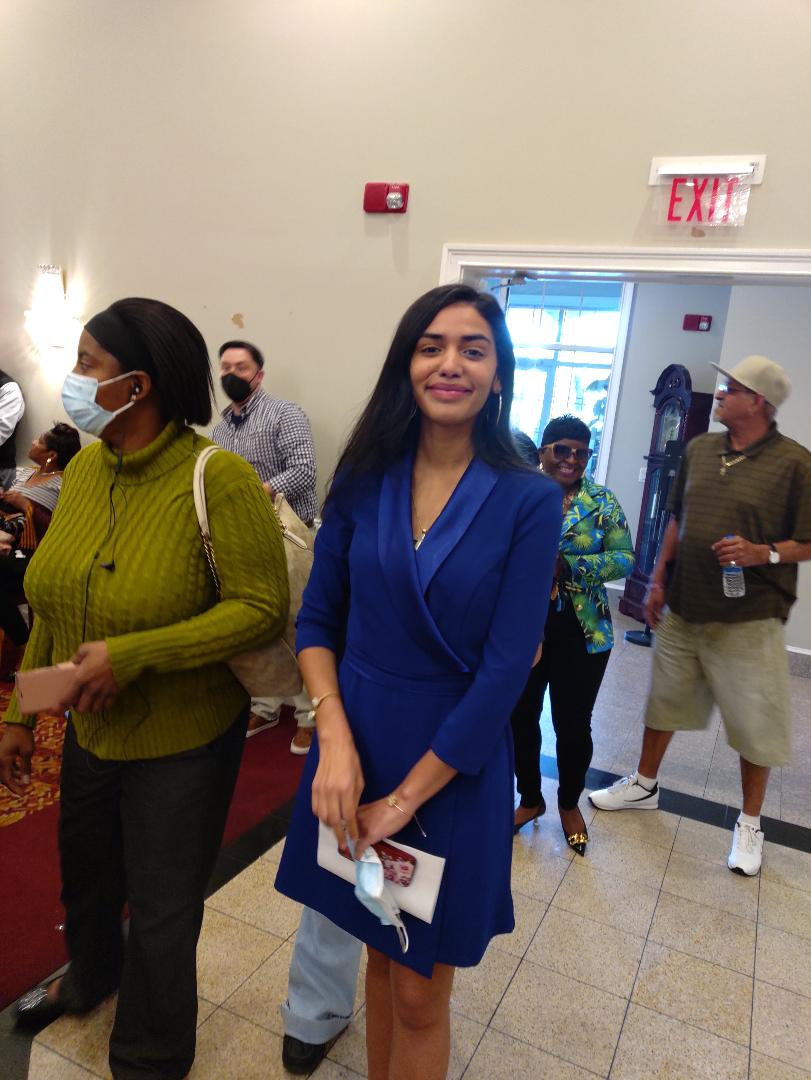 Going in, most insiders believed if Bradley qualified for the ballot it would be by a whisker. He hit the number on the button, avoiding a petition drive. City Councilman Ernie Newton, who held the seat roughly 20 years ago, decided to support Bradley after toying with entering his name into nomination.
Bradley displayed effervescence throughout the evening working delegates to pick off the magic nine votes, or in case one slipped away. He even invited, in an impromptu, everyone to the "after party" no matter how they voted.
Accepting the nomination, Gaston told the crowd "You'll have a champion in me … no longer will Bridgeport be last, Bridgeport will be first," a reference to the shortage the city has received from the state in education dollars.
Gaston, an education wiz, serves as the Senior Pastor of Summerfield United Methodist Church. His educational background includes an undergraduate degree in Political Science/Pre-Law Studies, and a double master's degree in Public Administration and Political Science from Florida A&M University; a Master's degree in Divinity and a Master's degree in Sacred Theology, both from Yale University; a Doctorate degree, specializing in Counseling Psychology from Andover Newton Seminary at Yale Divinity School; and a Law degree from Quinnipiac University.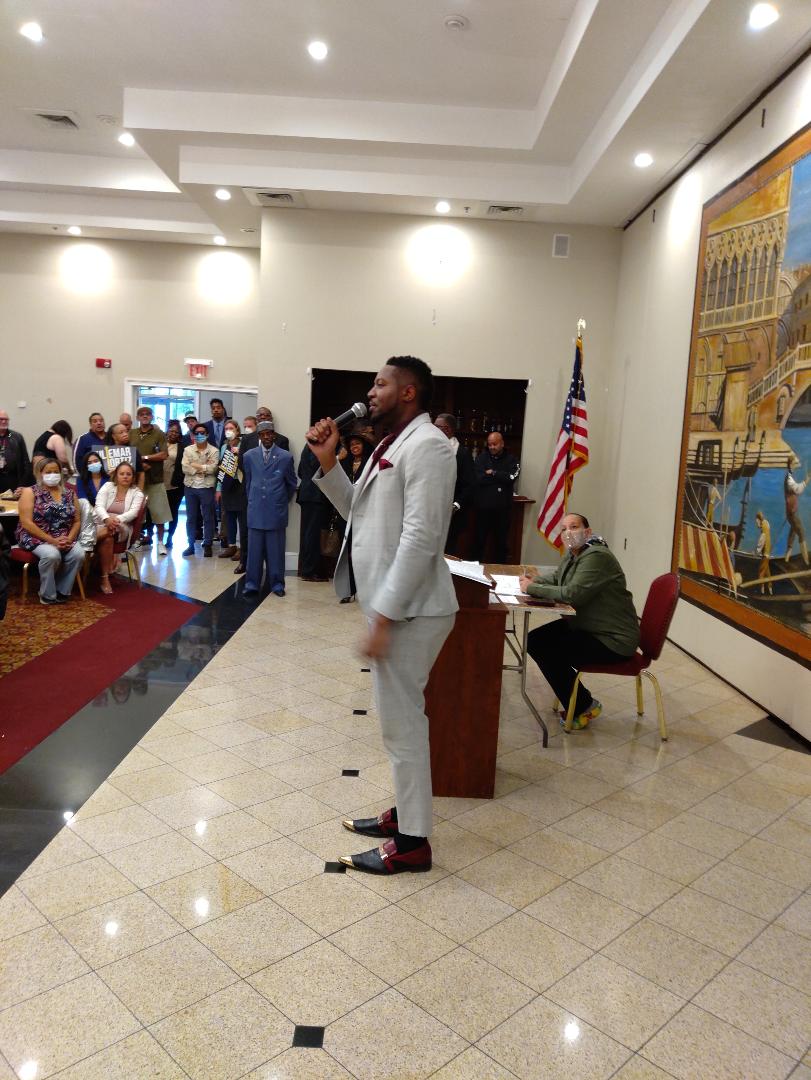 Gaston has a unique perspective of an abusive justice system loaded with trap doors for people of color, as noted by Nah. More than a decade ago, as a student at Yale, he was pulled from a classroom by federal marshals, confined in 23-hour lockup for nine days during an extradition to Florida where he was falsely accused of a sexual assault. After months of navigating the judicial system police admitted they got it wrong. A judge dismissed the charges.
Gaston wrote a book about the horror "The Darkest Night" an incarceration memoir from jail to Yale.
Insidious campaign operatives have fanned the flames of demagoguery, concocting false narratives about the actual occurrence in anonymous phone calls to district voters.
Gaston and supporters have taken pains to correct the record.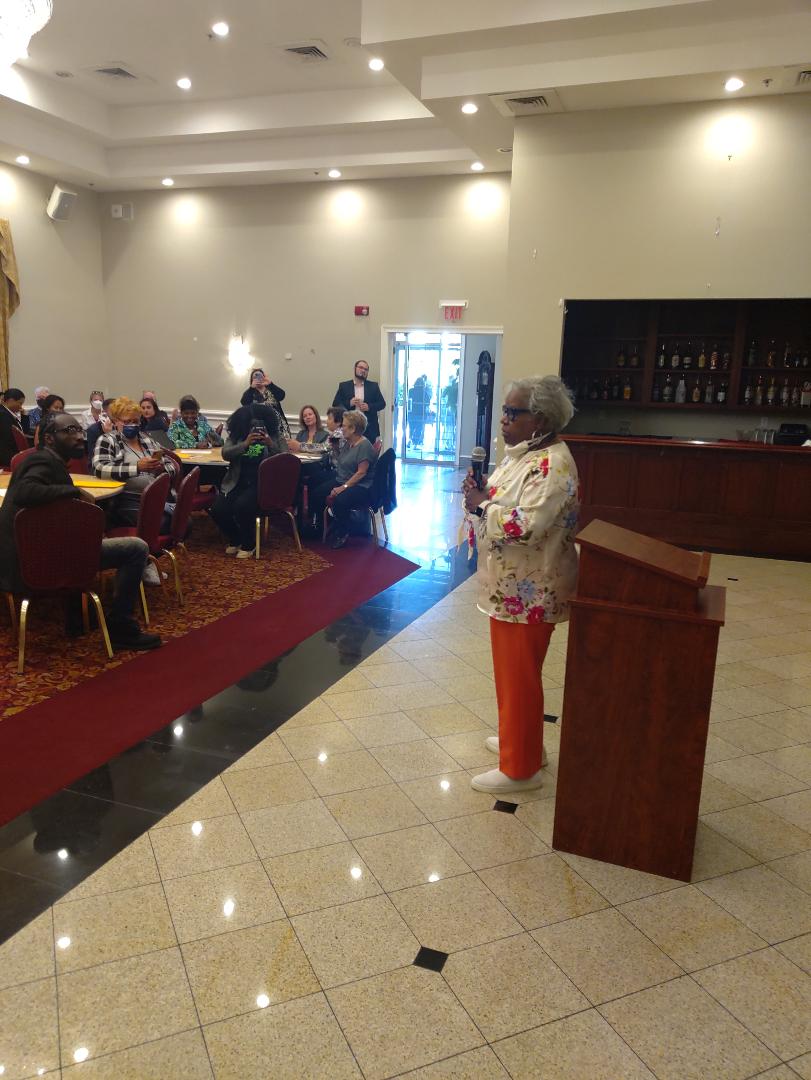 Earlier in the evening, State Senator Marilyn Moore who represents the city-suburban 22nd District was nominated for a fifth term by acclamation.