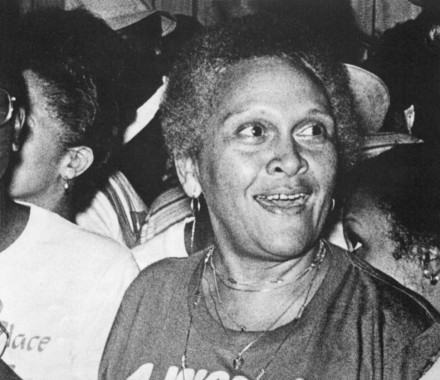 Decent, caring, dignified, tough; the late Margaret Morton holds a special place in city political history well beyond election as the first African American woman in the Connecticut State Senate following a landmark 1980 Democratic primary win. She proved against the odds that seemingly entrenched incumbents can be taken out. For Margaret Morton your word meant just about everything. As she told me in an interview for my book Only In Bridgeport, "I felt I was a loyal Democrat. They had reneged on their promise that there would be no double-dipping. I wanted to make peace but they wanted to make war."

Margaret, who was a member of the State House, recalled being assured by then-Mayor John Mandanici she would succeed Salvatore DePiano in the State Senate once Mandy had appointed Sal city tax attorney. Margaret said Mandy developed amnesia. Okay, she said, game on. A diverse collection of insurgents came together to help lift Margaret to an eight-vote primary win.
On June 23, Mayor Bill Finch and Morton family members will gather to rename City Hall Annex, 999 Broad Street, the Margaret E. Morton Government Center. The annex houses several city departments including the Mayor's Office, Vital Statistics, Registrar of Voters and the City Attorney's Office. Other departments including City Council Chambers are located at City Hall on Lyon terrace.
Finch and City Councilwoman Evette Brantley proposed changing the name of the annex to honor Morton who passed away at 87 years of age on March 10. The date of the dedication falls on Morton's birthday.
Members of the Morton family assisted in the planning and programming of the dedication ceremony, according to the mayor's office. The event is open to the public and will take place at 12:30 p.m.
"Margaret Morton was a pioneer who dedicated her life to serving her community with passion and zeal," says Finch. "She blazed a trail for others to follow, and did so with integrity and quiet determination. It's only fitting that we should place her name on our government building so Mrs. Morton's legacy lives on, and Bridgeport residents are able to honor her extraordinary life for generations."
Morton had represented Connecticut's 23rd Senatorial. Upon her retirement she was replaced by Alvin Penn who passed away while in office in 2003. Ernie Newton occupied the seat for about two and a half years winning a special election over Ed Gomes who then won a special election to replace Newton following his resignation on corruption charges. Incumbent Gomes, party-endorsed Newton and State Rep. Andres Ayala will face off in an Aug. 14 primary.