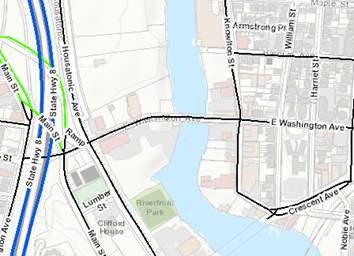 From the mayor's office:
The City of Bridgeport is alerting residents of repairs to the East Washington Avenue Bridge over Bridgeport Harbor that will temporarily close The East Washington Bridge on Thursday, September 14, 2017. The purpose of this project is to help accomplish mechanical and electrical repairs due to storm and salt water damage. A detour route has been made available to offset the closure. The traffic will be routed to River Street from Knowlton Street heading west and North Washington Avenue to River Street from Housatonic Avenue heading east.
The road will be closed in both directions on Thursday, September 14th for approximately 6 hours beginning at 8:00 A.M. The repair work will begin at 9:00 A.M., with the delivery of construction equipment.

For further information, please contact Bridgeport Public Facilities at (203) 576-7130.