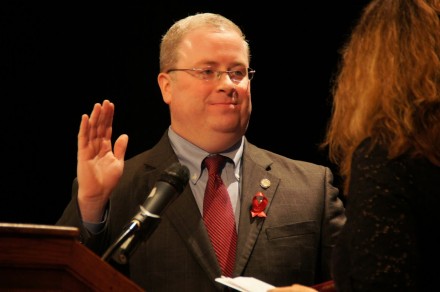 City Council President Tom McCarthy says he will take on freshman State Senator Marilyn Moore in an August Democratic primary, setting the stage for what is shaping up as a hot summer legislative election season. Moore upset McCarthy ally incumbent Anthony Musto in a primary two years ago on her way to a general election win.

Connecticut's 22nd State Senate District is among the most diverse in the state featuring an eclectic stew of voters from about one-third of Bridgeport, all of Trumbull and a portion of Monroe. It was the seat Bill Finch occupied for about seven years before he became mayor in 2007, replaced for 10 months by Republican Rob Russo in a special election until Musto reclaimed the seat for Democrats riding the coattails of Barack Obama's 2008 electoral tsunami in the district. Historically it has been considered a swing district. Democrat Howard Owens, now a Superior Court judge, occupied the seat. He lost to newcomer Republican Lee Scarpetti in the Ronald Reagan 1984 landslide. Owens regained the seat two years later. Scarpetti regained the seat in 1988 and held it until Finch knocked her off in 2000.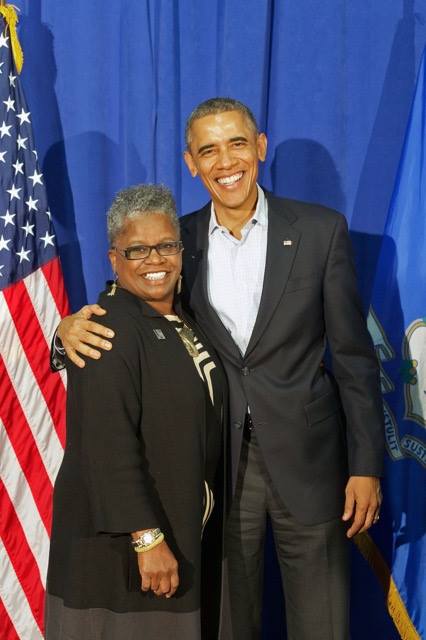 McCarthy's entry brings intrigue into this election cycle. McCarthy is popular in his North End City Council district. Judging by the Bridgeport delegate selection for the party convention to take place next month, he's well positioned for the endorsement that assures a ballot spot, but must reach out to suburban delegates to make that happen. He's a strong campaigner with a close relationship with Bridgeport Democratic Town Chair Mario Testa.
Moore, however, does not suck up to the Bridgeport party establishment. She appears content to win a primary less the party endorsement if it does not go her way. A number of endorsed Dems, including Musto two years ago, have been defeated recently in a variety of local races.
In taking out Musto in a primary two years ago, Moore stitched together government reformers and activists opposed to the incumbent's voting record. She received just 20 percent of the vote in the suburbs, but ran up large pluralities against Musto in Bridgeport led by the African American-rich Wilbur Cross precinct on her way to a general election win. By virtue of incumbency Moore is now better known in the suburban towns than two years ago and has organized a number of district events, both city and suburban, in reaching out to her constituency.
Both Moore and McCarthy will raise funds to qualify for Connecticut's Citizens Election Program of publicly funded races. Moore has a head start in that area.
Two key questions emerge in this primary race. Moore will certainly increase her voter performance in Trumbull and Monroe. But by how much? McCarthy, a stronger campaigner than Musto, will certainly perform better than Musto in Bridgeport. But by how much?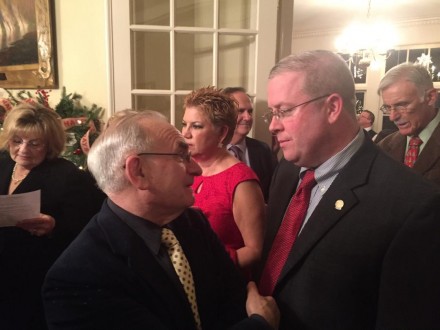 So strap in, game on. This is a good one to watch.
But we're just warming up in Connecticut's largest city where pols marinate in primaries like trout in the Pequonnock River.
School board member Maria Pereira is challenging incumbent State Rep. Charlie Stallworth, a city minister also a Mayor Joe Ganim appointee, in an August primary.
School board chair Dennis Bradley is poised to take on State Senator Ed Gomes in a primary. He's expected to announce soon. Connecticut's 23rd Senate District occupies about two-thirds of Bridgeport and a portion of western Stratford. Can young gun Bradley take out the feisty 80-year-old Gomes?