Breakups are hard in any situation but in politics they come and go and sometimes they come back together. Break up, get back together, break up, get back together. The Connecticut Working Families Party has separated from Democratic Congressman Jim Himes–in a disagreement on recent positions he has taken–who enjoyed a second line in the past that has amounted to extra votes, but will not in the November general election. Meanwhile his Republican opponent State Rep. John Shaban has landed the endorsement of Connecticut's Independent Party that will give him another line.

Connecticut's WFP has emerged as a key political player in the state and has arguably made its largest impression in the state's largest city where it recently unleashed a bonanza field operation that catapulted state senators Marilyn Moore and Ed Gomes, denied endorsement by the Democratic establishment, in August primaries. The WFP has labor-intensive support that has provided a left-leaning check on Democrats who've strayed too close to the center. Livable wages, health care, exposing corporate greed are among the political organization's specialties.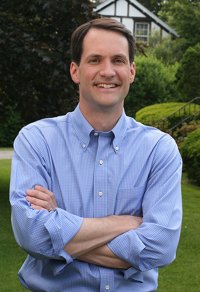 So what gives with Himes, a Democratic moderate who represents a diverse district that stretches from Bridgeport to Greenwich and takes in several other suburban towns?
One sticking point is his position on the Trans-Pacific Partnership, better known as TPP, that organized labor rails against fearing the outsourcing of jobs. Organized labor is upset Himes has not come out against it.
"I have a historically strong relationship with the Working Families Party," said Himes in a statement. "I cannot, though, make a commitment to vote one way or another on legislation that has not been formally debated and considered. To do so would be a disservice to my constituents and inconsistent with my duties as a representative of 750,000 people."
What does this all mean, Himes with one line and Shaban two lines? It's open to debate on significance.
The WFP has stepped up its game in primaries backed by its turnout operation. Primaries are all about identifying your friends and dragging them out to vote. Larger-turnout general elections are more message driven. In 2010 Republican candidate for governor Tom Foley received more votes on his party line than opponent Dan Malloy on the Democratic line. Malloy won the general election factoring in the extra votes from the WFP line. And the debate goes on, would they be Democratic votes anyway? A small percentage of voters, be they Democrat, Republican or unaffiliated that loathe voting a major party line, seek out, as an alternative, another label that appeals to their anti-establishment leanings.
If the WFP tends to support Democratic candidates, a Republican antidote has emerged recently with the Connecticut Independent Party that seems to provide a second-line wash for GOP candidates.
Himes was elected in a close 2008 contest, defeating 20-year Republican incumbent Chris Shays in the Barack Obama electoral earthquake. He's had a few competitive reelection challenges but nothing considered tight as his initial win. He's sitting on a boatload of campaign cash against a financially challenged Republican who's been turned away by traditional GOP donors anathema to Donald Trump leading the ticket. So for Shaban, having two lines opposed to Himes' one, is something to broadcast as he tries to find footing to a broader audience.
"The Independent Party of CT is a formal party comprised of people who, like most of us, know that politics as usual is not working for our residents," Shaban wrote in an eblast to supporters. "Like I have done in Hartford for the last six years, I will put you first regardless of any pressure from a party or special interest group. This is exactly what Connecticut needs, and exactly what Connecticut has not had with Himes, Gov. Malloy, Blumenthal et al."
And the beat goes on during Labor Day weekend, the traditional start to the general election.