UPDATE: Facebook pages can provide mountain ranges of information about candidates for public office, some of it from the comments section that can touch off controversies. One is brewing based on an article by CT Post reporter Brian Lockhart who writes about a city employee under investigation by Labor Relations Director Larry Osborne for criticizing Mayor Bill Finch's administration on the FB page of Joe Ganim's mayoral campaign. Osborne is a member of the Democratic Town Committee and supporter of the mayor.

See the Facebook comment from Rob Miller here on Ganim's official page.
I'm glad Joe Ganim likes dogs I remember when the finch administration flushed two puppies down the drain at the animal shelter with a 5000 PSI hose from the water pollution control.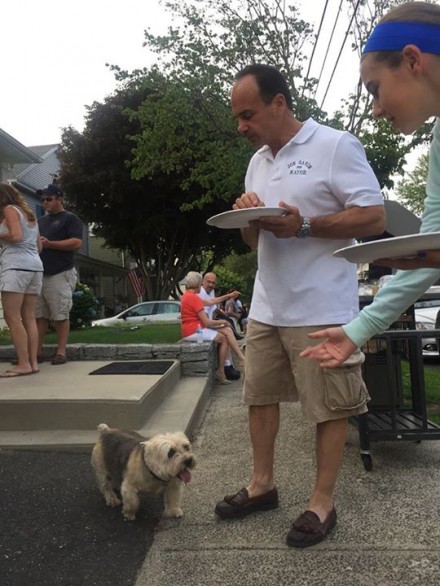 There had been confusion whether the comment was made on the FB page of Ganim's campaign or a supporter-backed FB site. It is from the Ganim campaign site, as reported by Brian Lockhart.
From Lockhart:
On the face of it, it seems like something that would happen in a Communist country or a dictatorship to stifle criticism.

A city employee is being investigated by the personnel office, which is run by a political ally of Mayor Bill Finch, after attacking the Finch administration on mayoral candidate Joseph Ganim's campaign Face-book page.

Hearst Connecticut Media has learned that plumber Robert Miller was ordered to meet with personnel officials earlier this month after he alleged on social media that the Finch administration "flushed two puppies down the drain."

In fact, Miller's inflammatory comments were based on a well-publicized 2009 tragedy at Bridgeport's animal shelter. He was among the personnel called to the scene in July of that year to attempt a rescue after a pair of puppies became trapped in a waste pipe.
Full story here.