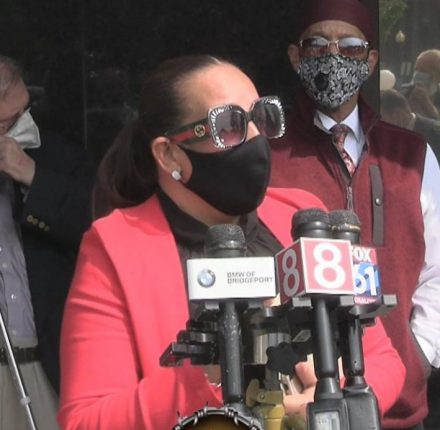 City Councilwoman Eneida Martinez was arrested on Wednesday with 10 counts of illegal sale of alcohol and reckless endangerment in connection with a local police investigation into the shooting death of 21-year-old Nyair Charles Nixon at the Keystone Club, the Barnum Avenue social gathering that Martinez manages.
Family members of Nixon charge that he was shot inside the club then shoved out the door into the street where he was hit by a car. Martinez was there the night of the shooting.
The arrest was confirmed by multiple sources including City Council President Aidee Nieves who issued this statement:
It is disappointing news that Councilwoman Eneida Martinez has turned herself in as part of an investigation regarding the incident that recently took place at Keystone social club. The residents of Bridgeport should know that the Council has recently taken action to remove Councilwoman Martinez from her leadership and committee assignments on the Council, and that the Bridgeport Police Department is working diligently to investigate this matter. While the allegations against her are disturbing given her status as an elected official, Councilwoman Eneida Martinez is entitled to due process in court. We await the disposition of her case to determine what course of action the Bridgeport City Council may take.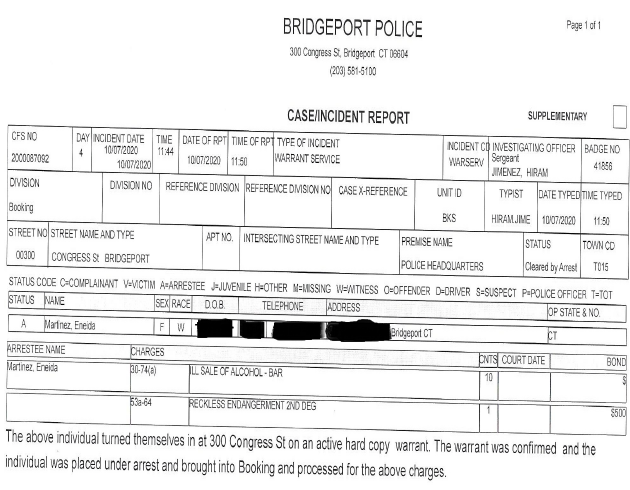 Martinez has often framed herself as a champion of blight, an earnest fighter on behalf of constituents longing for renewal in the East End.
She has enlisted help of the city police, health department and public works to close down illegal bodegas, saturate police in high crime areas and bulldoze troubled buildings for clean development.
Practice what you preach? Too soon to tell, but this is certainly a troubling narrative for a public official living an accused dark side of life while preaching transparency.
Her arrest also raises questions about elected officials running establishments that clash with city ordinances and state laws.
It can become complicated.
Nixon's family brought a lot of heat on Martinez, crashing a City Council news conference and organizing one of its own to condemn her involvement in the death of Nyair. They called upon state and federal authorities to investigate the killing, skeptical that a local probe, given the councilwoman's police contacts, would be pure.
This placed a premium on local police to do something quickly and they did, albeit misdemeanor charges.
Still, Martinez critics assert, a lot of funny business has been going on at the club. It took a shooting to do something about it?