There's something intriguing about the Ayala family of Democratic politicians, maybe because of their sheer number. Or maybe because each in their own way makes the news. There's Andres Ayala, the state senator; his cousin Christina Ayala, the state representative; then there's Christina's mom Sandi Ayala, the Democratic registrar of voters. And let's not forget the patriarch of the family Alberto "Tito" Ayala, the former city councilman and ex East Side District leader. All of them have made their mark in city politics. Could Andres, Christina and Sandi all face primaries this election season?

Political operatives say former school board member and city councilor Leticia Colon is making the rounds trying to poach Democratic Town Committee support from Sandi Ayala for the party endorsement that takes place next month. To secure the endorsement of the 90-member town committee in a citywide race, pols must lock up 46 votes. Are the votes there for Leticia?
Colon's political base comes from the South End 131st District where political leader Mitch Robles holds court. Want a seat on the town committee? See Mitch. Want to run for City Council? See Mitch. Want to run for the State House? See Mitch. That's how it works if you want to follow the political protocol. Want to buck the establishment? Then you must engage a primary.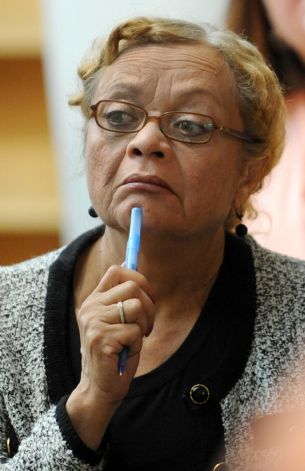 Robles alone cannot deliver 46 votes for Leticia. He can cut deals with other districts to leverage more votes for her, but are they there? The political grumbling about Sandi goes back to 2010 when a visit by President Obama to a jam-packed Webster Bank Arena just days before the general election created a ballot-shortage frenzy. Halfway through election day numerous city precincts had run out of ballots leading to long lines and short tempers. Elections officials did not print enough of them. Mayoral staffers were pressed into copying ballots, passed off to city police officers to deliver them to precincts to accommodate voters. It was chaos that catapulted the city to national headlines and even the butt of jokes.
Then last year the State Elections Enforcement Commission referred to state criminal investigators allegations that Christina Ayala had voted from improper voting addresses and her mom knew about it. Nothing has yet resulted from that referral. This came on the heels of Christina having other issues with the law such as a hit and run and domestic altercations. Some pols maintained they were suffering from Ayala fatigue, and were searching for a replacement for Sandi. City Councilwoman Lydia Martinez, the city's queen of absentee ballots, had thought about a challenge, but Lydia has had her share of issues with the SEEC including fined twice for her own election-law violations.
Taking out an incumbent registrar is no easy task. It's a citywide race. Sandi Ayala managed to win the seat a decade ago as the endorsed candidate defeating incumbent Lisa Parziale in a hard-fought primary. Even if the 46 votes were there to deny Sandi Ayala the endorsement, she will not go down without a fight. Sandi's a tough cookie, she will primary. The question is, will anyone primary her? Sandi knows how to work the politics.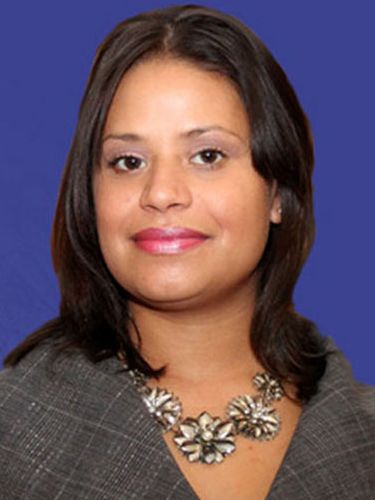 Barring something dramatic happening, Christina Ayala must primary to win another two-year term. Town committee primaries in March took care of that. Papa Ayala came up short in his quest to control the East Side 137th District and Chris Rosario, the city's anti-blight director won a seat on the 136th town committee district with eight other political friends. The endorsement controlled by those two districts is now teed up for Rosario.
And what about Andres Ayala, the freshman state senator who powered through the state legislature last year approval of extreme fighting so the blood sport can headline the Arena at Harbor Yard? Andres declared it a major economic development initiative. Governor Dan Malloy reluctantly signed the bill. Andres Ayala's hoping a groundbreaking this summer for construction of the mega outdoor retailer Bass Pro Shops will help establish a lasting legacy for the district he represents.
City voters are experiencing an anti-establishment edge these days, led by the drubbing of all endorsed Democratic candidates in primaries for City Council and school board last September. Insurgents are trying to persuade City Librarian Scott Hughes, new to city politics, to primary Andres Ayala this August. Will he?
Love them or loathe them, the Ayala family has become relevant players in city politics.