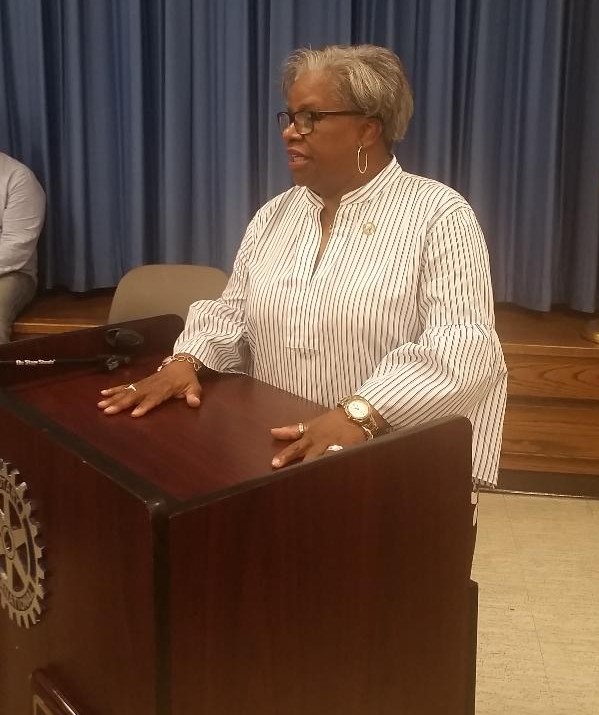 This is a big kick-off week, politically, rhetorically and governmentally. A new governor, Ned Lamont, will receive the oath of office on Wednesday, followed by the start of the legislative session with loads of issues and policy positioning–commercial marijuana, electronic tolls, sports betting, potential expanded gaming–as well as machinations in a municipal election year.
Two members of the city's state legislative delegation, State Senator Marilyn Moore and State Rep. Charlie Stallworth are examining challenges of Mayor Joe Ganim who's in full-blown reelection mode leveraging the power of incumbency and political support for another four-year term. They must juggle a legislative session while building the blocks necessary for a campaign operation.
In Bridgeport, Democratic primaries have emerged as the main events as a dwindling Republican presence has relegated the November general election an afterthought. That means the election calendar is geared largely to September. It places a premium on building a campaign infrastructure including a fundraising operation within the next few months. If that doesn't come together it's a tough haul taking out a well-financed incumbent in lieu of a major event game-changer.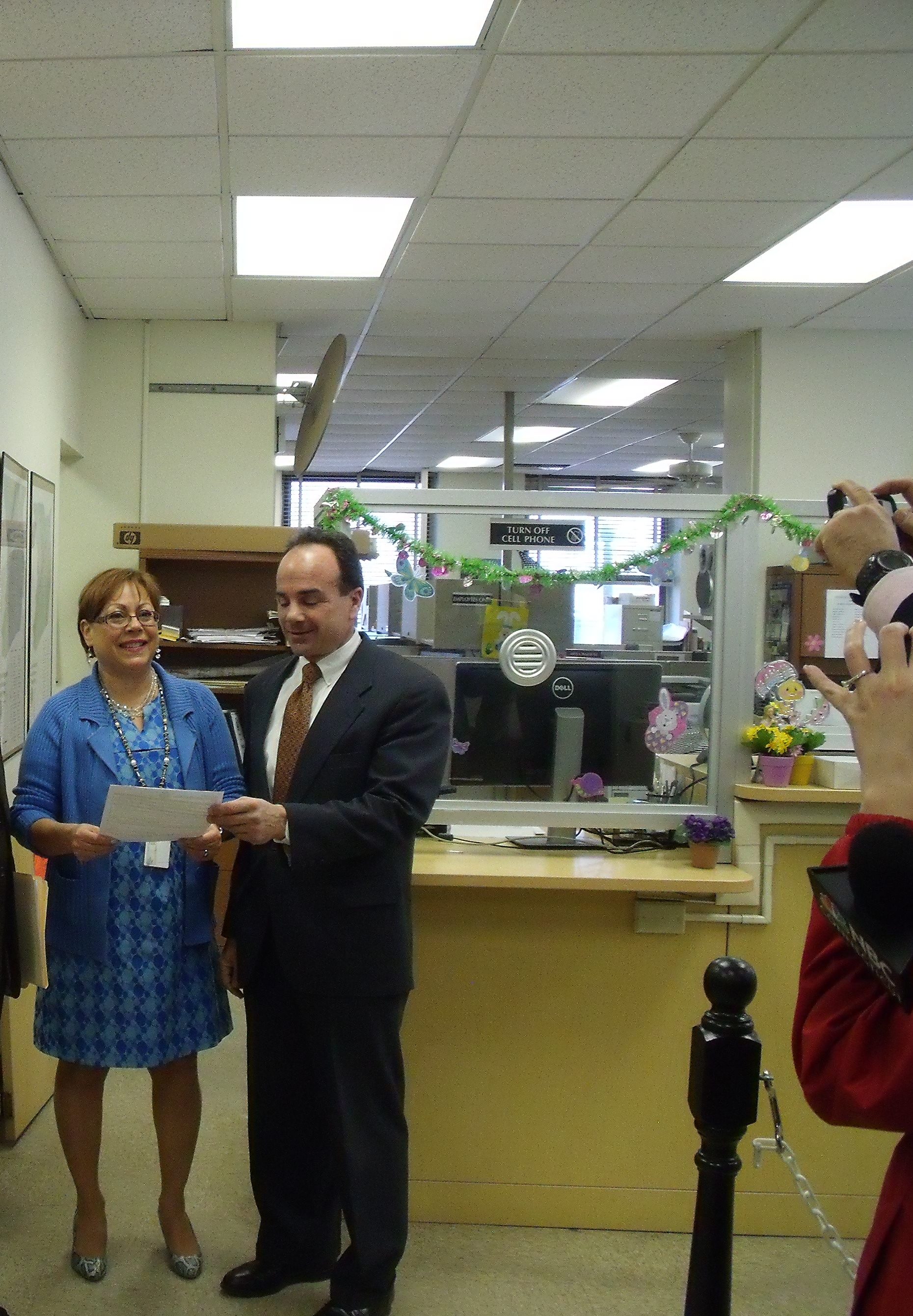 Weird things occur in city politics but you cannot run a campaign based on a leap of faith. You have to go and get it by making things happen. It's rare that a candidate facing an incumbent can show up in April and put it together. The pieces must be assembled in advance.
Four years ago at this time Ganim was not an official candidate for mayor but he was working the political system day and night while schmoozing donors for an exploratory committee he kicked off in early April. Ganim strategically poised his exploratory committee for April, the start of the second quarter of fundraising. You don't want to file a committee in March at the end of the first quarter and show no money raised at the end of the reporting period.
Under an exploratory a candidate can raise a maximum personal contribution of $375. In doing so it allows the candidate to go back to that same person to raise another $1,000 in a full-blown candidate committee for mayor. Ganim spent more than $300,000 in his close primary win over Bill Finch who spent a record-setting more than $600,000.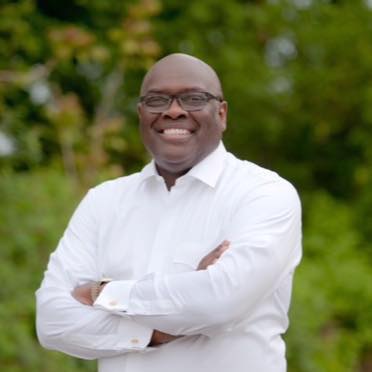 When you're trying to take out an incumbent it's not what the incumbent spends it's what the challenger spends. Can you raise enough to be competitive? What's that magic number? Based on historical evidence it's about $250,000.
Look at it this way: if the challenger's fundraising operation begins in earnest in April the candidate must average $50,000 per month in advance of September. It's labor intensive. There's no public financing in municipal races so the candidate must keep the pedal to the metal dialing for dollars while trying to campaign in neighborhoods. The early money raised is also the easy money, generally amassed through immediate contacts and the anti-vote that wants to blow out the incumbent.
Many times after raising the easy money the candidate hits a fundraising wall.
Most political observers believe that Stallworth is a sour-grapes candidate sniffing around to cut the best deal. After being an early supporter of Ganim and rewarded with a $100K job, Stallworth had a falling-out with the mayor. Stallworth will not be considered a serious player without building political support and a substantial fundraising operation, if he gets in the game.
Moore is a different story, but still with questions. She brings a senate base of support to the table where Ganim appears weakest in the 22nd District that covers Black Rock, West Side and North End. She's also become one of the faces of anti-establishment, just the way she wants it. Moore surrogates are out there scouring pockets of support for mayor. Moore can fancy her public platform as a state senator to bring attention to a mayoral candidacy.
At some point, if she's serious, Moore must make the ask for support and make the ask for campaign fundraising. It's disquieting for some candidates to be locked up in a room for hours, a barking fundraising operative waving call sheets dialing for dollars. It's the necessary evil of politics without dipping into your own loot, if you have it to spend without it hurting. One thing to ask for $100, another for $1,000.
I'm asking them for money, what are they gonna ask of me? Short answer is smile, accept the money, express appreciation and then be an ingrate if they ask you to do something you wouldn't otherwise do.
Then how is that money spent to message voters? The burden for the challenger is explaining why you're a better choice in the cause of firing the incumbent. Here's why I am running and here's why you should fire him.
Without that you have no rationale for running. And you must have fire in your belly.
Supporters of retired Superior Court Judge Carmen Lopez, via the OIB comments section, are urging her entry into the mayoral race. Now that would be intriguing. Talk about someone who knows how to frame a message. Will she?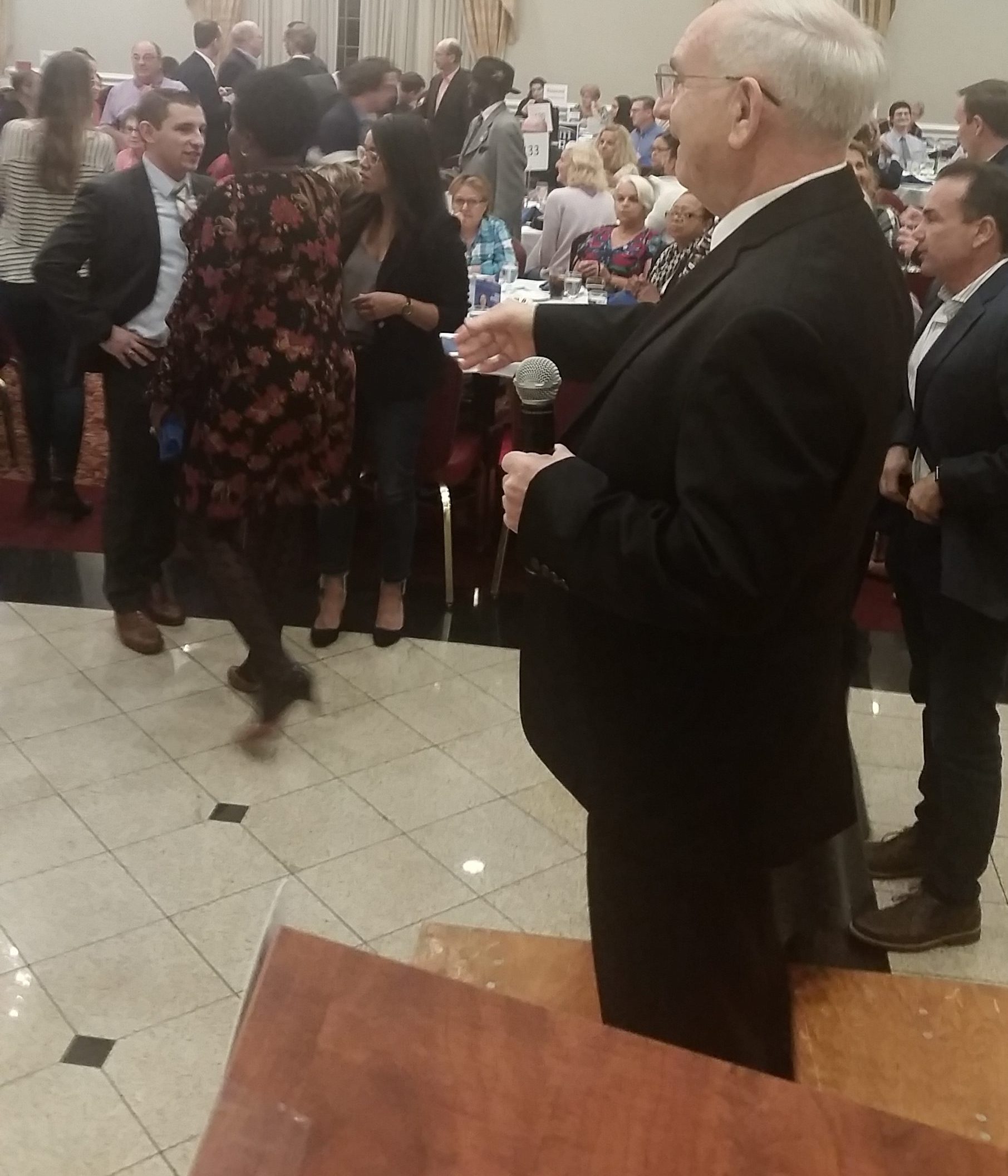 There's time for opponents to put it together, but they better get moving assembling the pieces.
Meanwhile Ganim is moving along in the incumbent's role, Democratic Town Chair Mario Testa helping to maneuver his reelection, schmoozing politicians threatening to bolt the reservation, a steady stream of pols sipping coffee in his restaurants while the chairman prepares to pound the veal into scaloppine.
Hmmm, what images does Mario transpose onto the veal?