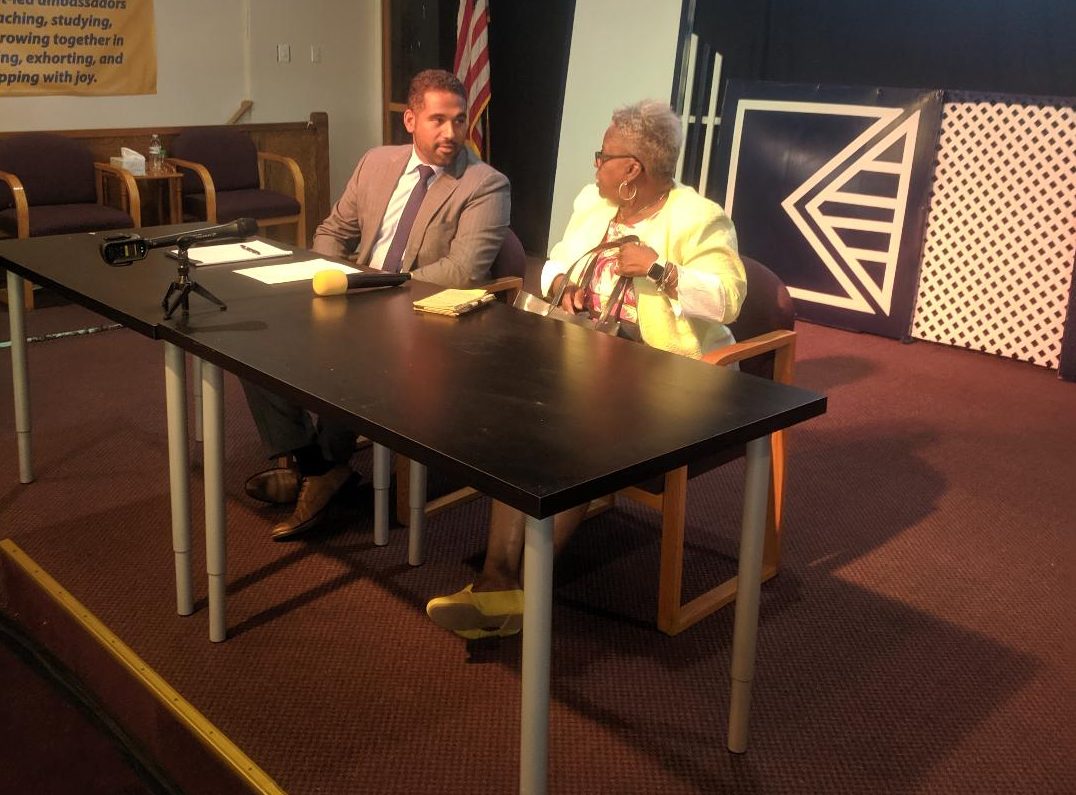 This is a City Council, school board election cycle, but it's not too soon to parse its impact on the 2023 mayoral campaign that already has many moving parts.
Unless something better comes his way, or something unforeseen happens, Mayor Joe Ganim will seek reelection. For all the grousing about hizzoner in the OIB comments section he's in the best shape with the city electorate since his peculiar run for governor in 2018, (he needed to get it out of his system) shortly after voters brought him back. It nearly cost him one term and done for JG2.
State Senator Marilyn Moore caught Ganim napping because he wasn't paying attention to business and was blind to his inaction with the electorate.
Grand list growth, extra state and federal dollars should keep the tax situation stable going into the mayoral campaign. The 6,000-seat amphitheater, Downtown improvements, retail development under construction along Stratford Avenue, water-related boating expansion buoying Steelpointe Harbor are among the higher profile developments voters can see, touch and smell.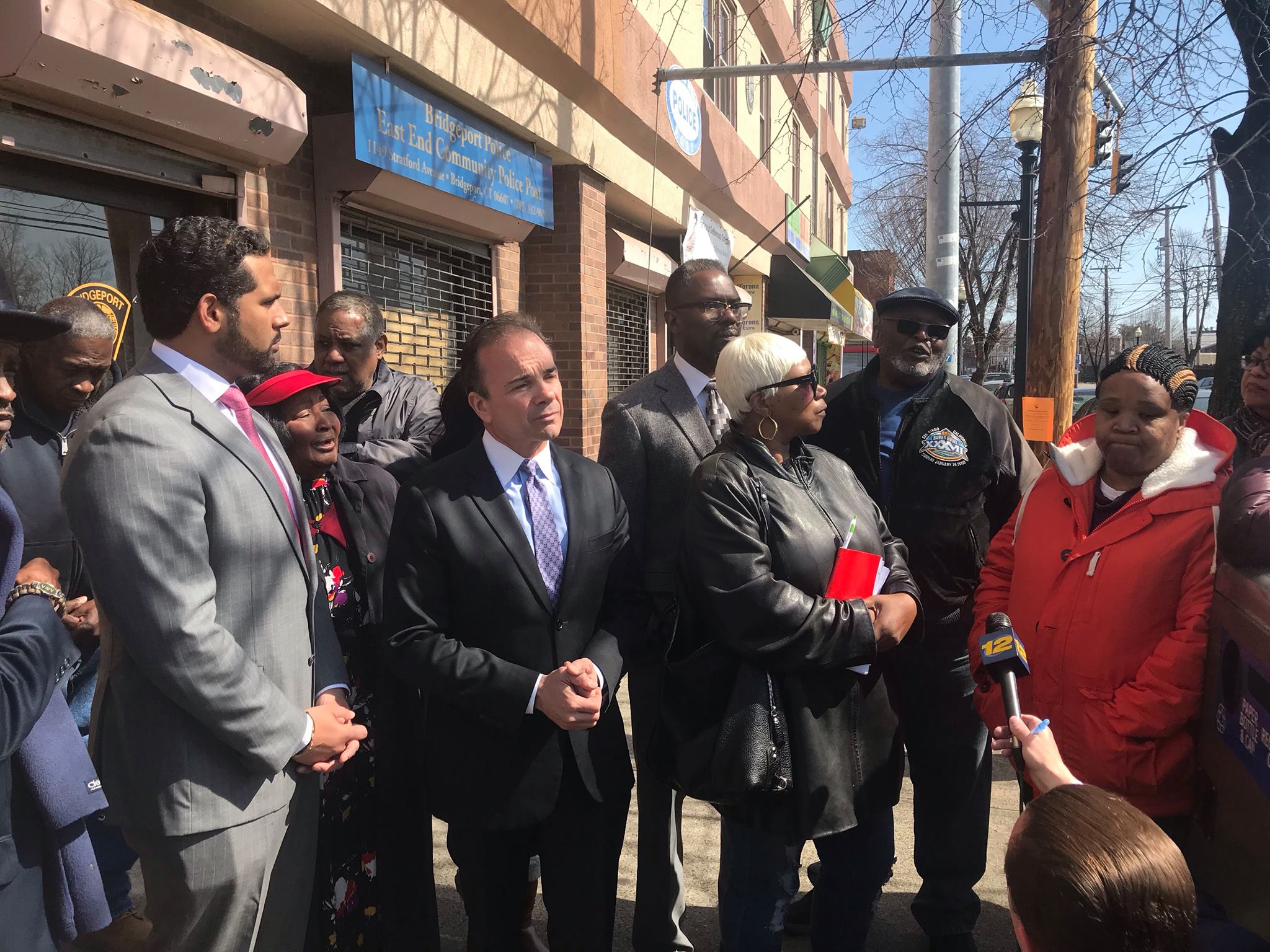 The Police Department and education have been self-induced toothaches for Ganim, one of them installing AJ Perez as chief and making public education an afterthought, both of which can be overcome depending on top cop leadership going into 2023 as well as his political fealty to education. Extra loot and a new Bassick High School can assuage some education voters.
Doesn't mean Ganim can't be taken out. A lot can happen between now and then, especially if it's a hot, violent summer in 2023 as was the case in 2015 when Ganim lanced incumbent Bill Finch in a primary.
Who's likely to challenge Ganim? Right now State Senators Marilyn Moore and Dennis Bradley, both of whom are acting like candidates even if they duck declaration this soon.
Moore came close in the September 2019 primary. Flaccid campaign messaging and organization cost her, otherwise Ganim would have been toast. Moore's voter base in the north and western portions of the city nearly propelled her to victory. Ganim is trying to make inroads with that constituency to win over voters.
Want to motivate Ganim for another run? Say two words: Dennis Bradley.
The gregarious Bradley brings several assets: a state senate base; he looks good and sounds good; speaks Spanish fluently and has won over pols anathema to Ganim. Strategically, however, Bradley sometimes negotiates against himself, eschewing support for Ganim, even after Ganim won the primary, with Moore a write-in candidate for the general election. It was a no-brainer to support the primary winner with Ganim a heavy favorite to win the general election. Thinking it was the right political move Bradley ducked, pissing off both sides.
Bradley has two key Democratic leaders brandishing his run for mayor: City Clerk Lydia Martinez, the organization's queen of absentee ballots, and East End District Leader Ralph Ford, never a Ganim guy, but will play if there's no real alternative. Bradley is his guy for mayor and a play for strong influence in the mayor's office.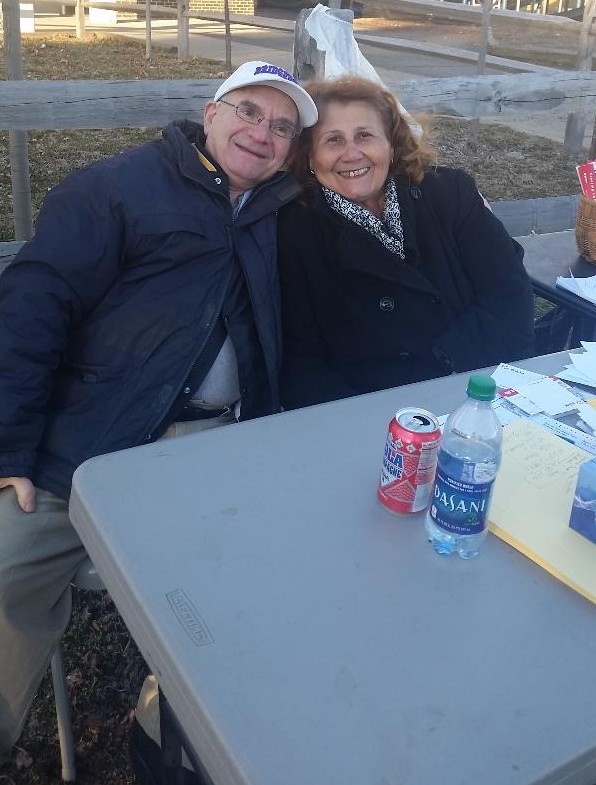 Martinez, active in party politics for decades, is something of a second mother to Bradley she sees as a vessel to break the cycle of all white male city mayors, the one woman Republican Mary Moran, whom Ganim defeated in 1991. Queenie, of course, wants to wire a steady stream of her people for city jobs.
For now Bradley's taking a diplomatic approach to a run in this statement to OIB:
We are in the middle of the session right now and I have a 5mth old daughter whom I love very much and don't see often. I'm trying my hardest to balance a busy law practice, my constituents' needs, my obligations in the senate and most importantly my young family. As for the mayor's race truly not on my mind at this time. I do appreciate those who with affection desire my personal growth and would love me to continue to serve in a greater capacity. But seeking higher office is one that I would need to feel correct before my God, the support of my wife, family and true friends.
Translation: I'm running.
Bradley began talks with city pols right after Ganim was reelected in 2019. He's definitely packageable, but also brings an excitement for playing on the edge, bouncing boundaries like an ankle-strapped bungee cord freefalling toward concrete. He likes the high. It's caused him some grief, as federal investigations have surveilled the rising star's law office connections to fundraising tactics.
Still, Bradley's a threat to Ganim who knows all too well about federal investigations.
How do City Council races play into the mayoral future?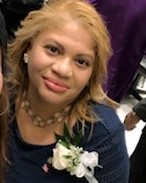 A key is the 137th District, home to City Council President Aidee Nieves and partner Maria Valle. Lydia wants to take them out. The political peccadilloes in that district can give the average person whiplash. Martinez et al. has gone at it with Nieves/Valle et al. for more than a decade: City Council races, mayoral campaigns, State House races, town committee seats.
Nieves' stature doesn't sit well with Queenie who just flat out doesn't like Valle. Controlling that district with key town committee primaries on the horizon next year will intrigue the political machinations.
Also, look for a primary battle in the 138th District with former councilwoman Nessah Smith teaming up with incumbent Samia Suliman who has broken ranks with incumbent Maria Pereira. District ally Michele Small looks like she's teaming up with Pereira, loathe to anyone who doesn't toe her mantra line. Paging Nessah Smith, paging Samia Suliman, paging Anthony Paoletto, paging Karen Jackson.
Other primaries could pop up.
Now, what if Ganim doesn't run again?
Look for many party regulars to lean on State Rep. Chris Rosario to fill the organization's void. But that's another story.