We continue top stories of the year with the election of Andres Ayala to the State Senate that included a tough August primary battle against incumbent Ed Gomes and Ernie Newton who occupied the seat before corruption charges forced him from office seven years ago.

Ayala, a city educator and former City Council president, gave up a safe State House seat in an effort to become one of 36 in Connecticut's State Senate. Connecticut's 23rd Senate District covers about three quarters of Bridgeport and a slice of western Stratford.
Gomes was late announcing his reelection effort, waiting until the end of the legislative session in May to fully engage. This provided openings for both Ayala and Newton. Some Ayala operatives maintained had Gomes made known his intention to seek reelection early Ayala might have stayed out of it. Instead Ayala declared if you won't make a decision I will and he formed an exploratory committee, quickly raising the cash to qualify for Connecticut's public financing program. Meanwhile, Newton had been working the city's political establishment in an anticipation of the Democratic Party endorsement in May while Gomes did little political work.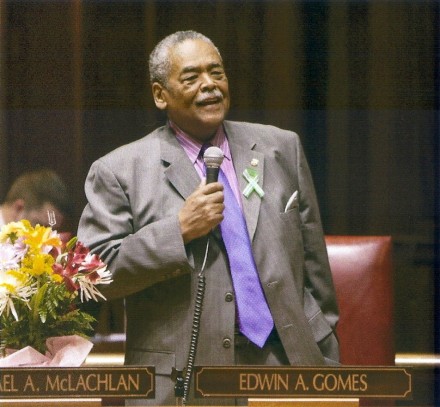 Newton, in fact, shocked state political observers winning the party endorsement at Testo's Restaurant, the deciding delegate vote cast by City Councilman Bob Curwen as payback for losing the City Council presidency to Ayala eight years prior. Talk about a long memory!
The primary progressed as the most-watched legislative election in the state. Mayor Bill Finch had a decision to make: sit this one out or support Ayala out of default. The mayor and Gomes have a testy relationship. Gomes did not ask for, nor did he want, Finch's help. Gomes supported Mary-Jane Foster for mayor against Finch. Newton, as well, supported Foster for mayor. Ayala, however, did a pretty good job ducking the Finch-Foster mayoral primary, enough to persuade Finch that he was a sensible place to land.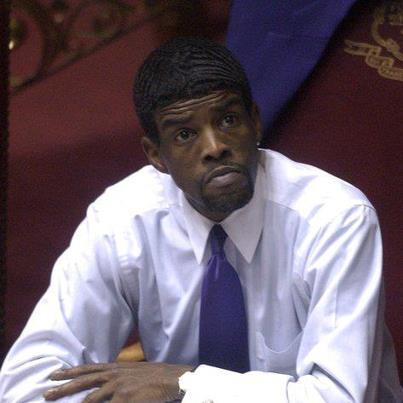 The Finch forces approached the primary as a stop-Newton movement as much as anything, claiming Newton would be impossible to work with had he regained his old seat. When Finch weighs in on behalf of a candidate he also brings his operatives to the table such as Chief of Staff Adam Wood and Deputy Chief of Staff Ruben Felipe, both of whom are experienced city campaign hands.
Fundamentally they decided they weren't running against Gomes, they were running against Newton. They framed Ayala as a fresh face separated from the past. Ayala did his work, pounding the pavement, knocking on doors, combining his East Side Hispanic legislative base with voters suspicious of Newton's return, as well as a mighty absentee ballot operation led by his campaign manager Americo Santiago, a former city councilman and state representative.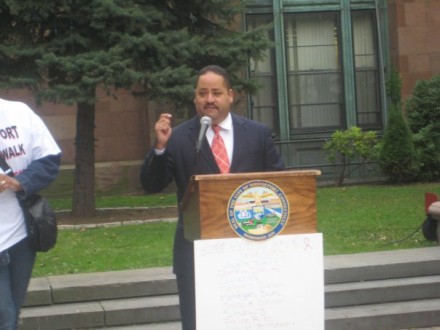 Throughout the campaign, Finch operatives maintained Gomes was not a factor. They were right. Gomes could never find his footing in the race despite representing the district for years. Voter identification showed consistently the winner would be either Ayala or Newton.
Ayala had caught a huge break one year prior when legislative leaders in Hartford carved the potent African American voter precinct Wilbur Cross into the adjoining city-suburban senate district of Democrat Anthony Musto to make his seat safer against a Republican challenger. Cross voter turnout had historically outperformed most of the rest of the Senate district. It was Newton who screamed the loudest publicly when he learned Cross had been carved out of the district. Newton had hoped to couple a larger turnout at Cross in north Bridgeport with his East End voter base. His concern was prescient.
The Senate candidates engaged in a lively debate at the United Congregational Church, saving the best for last starting with Newton who grabbed the microphone and stood up for his closing remarks at the forum sponsored by the Greater Bridgeport League of Women Voters. "My opponents have tried their best to make this about Ernie Newton," a reference to political corruption charges that forced him from office. "They don't want to talk about why they raised your taxes and why they were unseen while children have been gunned down."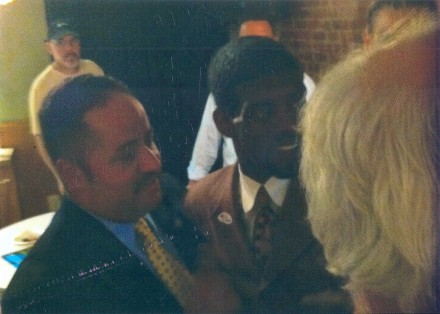 "I was away for seven years," he added looking at Gomes and Ayala, "and you all were in office and you still haven't done anything."
As Newton supporters roared with approval, Gomes stood up next and he didn't hold back. "Seven years ago if Mr. Newton did what he was supposed to do maybe I wouldn't be here," Gomes' voice boomed in the basement of the church followed by cheers by his supporters. "They said I was sick and too old. I do the job and I've been on the job. I was sick last year and had a triple bypass and I didn't miss a day in (legislative) session. People in Hartford say I brought dignity and respect to the job. You have to have respect up there to get things done."
Ayala closed out the debate. He also stood on the church stage and struck a pragmatic tone. "This election is not about the past or present. It's about the future. We need a senator actively engaged in the law making process … and how the city is protected when decisions are made. As a teacher I listen well. I hope that we can all be civilized. We don't need to attack on a personal basis."
The final results, Ayala 2129, Newton 1739, Gomes 1138. The machine total, however, was much closer, about a 140-vote victory for Ayala who ran up his plurality through absentee ballots.
Had Wilbur Cross still been part of the district Newton, at the very least, wins the machine count. As evidence in the primary, Newton won Hallen School, the adjoining precinct to Cross.
Once Ayala got beyond the primary, the November general election in a heavily Democratic district was a foregone conclusion. Come January Ayala will receive the oath of office as the first Hispanic member of the State Senate. He'll join, among others, Sal DePiano, Margaret Morton, Alvin Penn, Newton and Gomes as a state senator for the district.
Ayala will serve as the Senate chairman of two committees, Aging and Regulation Review that examines regulations proposed by state agencies and approves them before regulations are implemented.